Netflix Support Arrives for Rooted Asus Eee Pad Transformers
Own an Asus Eee Pad Transformer Honeycomb tablet? A rooted one? Want to enjoy Netflix on it? If you've answered yes to all of these questions, you have come to the right place because there is now a way to get Netflix up and running on your rooted Eee Pad Transformer this very minute.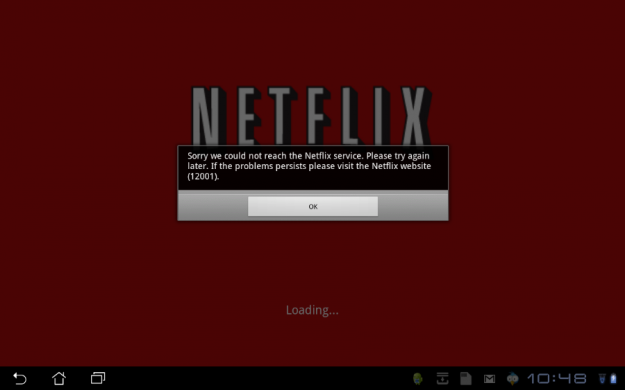 XDA-Developers has concocted a Netflix patch that will get Netflix support up and running on your tablet in no time. The process appears to be extremely painless and from the comments, it looks like it is working well. Of course, it's fairly new which means that there might be some unforeseen bugs coming along with the patch so keep that in mind before you plunge right in and download it.
Yesterday, we learned that the new Netflix update had brought unofficial support for Honeycomb tablets like the Samsung Galaxy Tab 10.1 and the Motorola Xoom but we also learned that Asus Eee Pad Transformer owners were having issues. Our own Kevin Purcell has an Eee Pad Transformer in his possession and was unable to get Netflix up and running.
So, if you want Netflix, it might be time to root and give this patch a try. You can find all the details on how to do so right here.
Via: Engadget