New 2016 Uncharted 4 Release Date Rumored
The new Uncharted 4 release date is March 9th 2016. At least, that's according to an email about the game's launch date sent to a member of the world's largest forum.
News of the new Uncharted 4 release date comes by the way of social networking website Reddit. A member there claims that Amazon sent him an email pegging the Uncharted 4 release date as March 9th 2016 in his native Germany. The enterprising user posted a screenshot of the email as proof of his claims.
In that screenshot Amazon.De, the domain used for the German version of Amazon, is indeed listed. March 9th is also listed, along with the typical links to other materials and content that Amazon provides.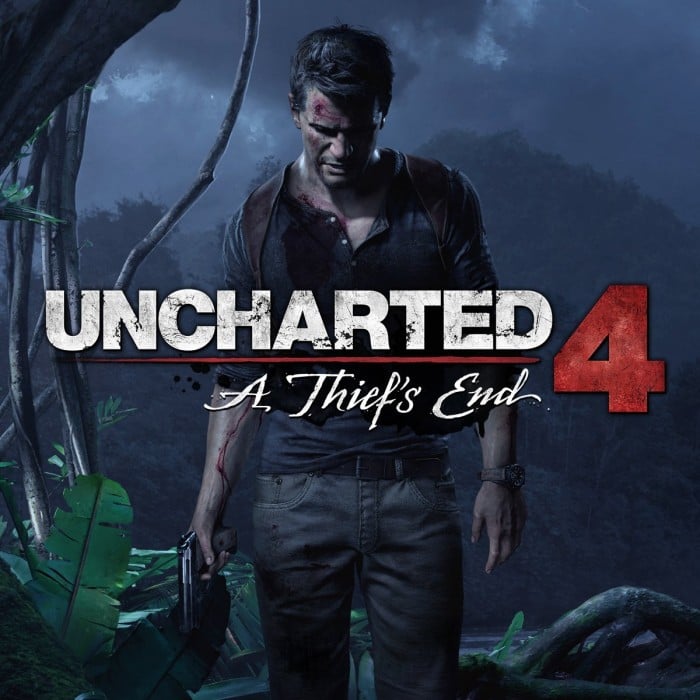 There are plenty of reasons to be skeptical of this rumored new Uncharted 4 release date. Early on there was only this email screenshot to corroborate the report. Since then, other users have reported seeing the release date on the German Amazon site, though it isn't there right now. The week of March 9th isn't very stacked with games at this point. The Division release date is set for March 8th, but mostly it's a uncontested opportunity for Sony to sell as many copies of Uncharted 4 as they possibly can along with PS4 systems.
Amazon's American website lists the Uncharted 4 release date as March 31st, but that's believed to be a place holder. Amazon and other retailers typically add estimated release dates to their listings to give uses a better idea of when they should expect items. By posting March 31st, Amazon is confirming that Sony still plans to meet its self-imposed deadline of Spring 2016.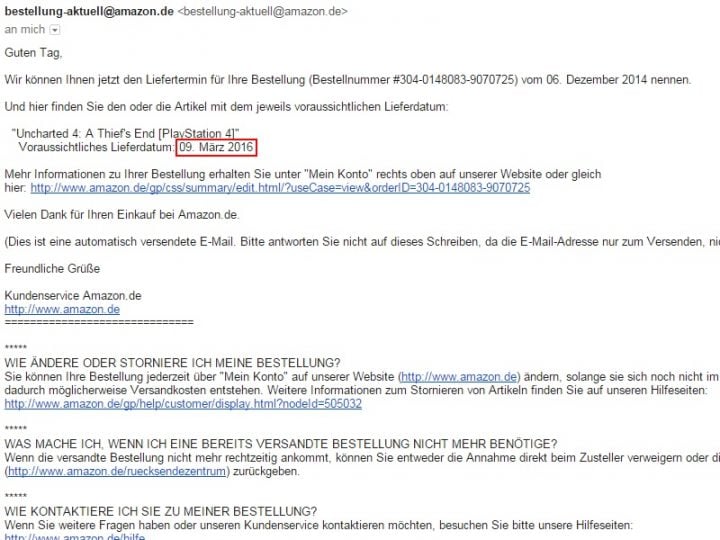 Originally, Uncharted 4: A Thief Among Us was set to be one of the flagship PS4 exclusive games coming to battle Microsoft's Xbox One holiday line-up. Earlier this summer Sony and developer Naughty Dog announced that this would not be the case, delaying the Uncharted 4 release date until spring 2016. A March 9th release means the game will hit its expected target.
Read: Uncharted 4 Gameplay Demo Reveals More Story Details
The Uncharted series of games have long acted as a draw for gamers. Uncharted 4: A Thief's End is the PS4's next major exclusive title. Sony has already confirmed that Uncharted 4: A Thief's End will be the last time that main character Nathan Drake appears in the series. Why Drake won't return for a sequel is unclear at this point. We do know that Drake and his band of friends are going after a colony of pirates in this game.
Sony has showed tons of Uncharted 4: A Thief End trailers and video content seeking to hype the game's release. Uncharted 4 has multiplayer in additional to a single player campaign. To test that multiplayer PS4 owners will need to purchase a copy of Uncharted: The Nathan Drake Collection for PS4 when it arrives on October 9th in the United States and other countries.
Read: Uncharted 4 Release: 5 Things to Know Right Now
Sony doesn't have any major releases to fill in the gap left by Uncharted 4 this calendar year. Instead, the company is teaming up with third-party developers to profile their games. In September PS4 will offer exclusive Destiny: The Taking King content that users can't get on Microsoft's platforms. The company is also heavily promoting Star Wars Battlefront, an upcoming first-person/third-person war simulator set within the Star Wars universe. Call of Duty Black Ops 3 on PS4 players will get access to new content and map packs a month before Xbox One users do.
Assassin's Creed Syndicate, Madden 16 and more are on the way without any special promotions. A PS4 with 500GB of internal storage for games and a wireless DualShock 4 controller are $399. Right now, the console comes with a free copy of this summer's biggest release, Batman Arkham Knight.