New Apple TV Could Get Wii-Like Motion Remote Control
A new Apple TV has been rumored for a couple of years now, and while rumors have been rather quiet as of late, a new development kicks it all back into gear.
According to a patent granted to Apple, the new Apple TV could come with a motion control remote similar to a Nintendo Wii remote, where users can input commands by using flick gestures with the remote.
The patent is called "Scrolling Displayed Objects Using a 3D Remote Controller in a Media System," and while details about how the "remote wand" would work are a bit scarce, it could work similarly to a Wiimote. The remote could contain a myraid of sensors, with the Apple TV box including a receiver built-in to capture gestures made by the remote wand.
Something like this would makes sense for the Apple TV, and after Apple bought the makers of the Xbox Kinect last year, the Cupertino-based company could be looking for a way to use those newly-acquired resources.
If you're not familiar with the company behind the Kinect, they're called PrimeSense, and they were the original supplier for the technology behind Microsoft's Kinect sensor for the Xbox 360. The sensor contains various cameras and depth sensors in order to recognize players and sense their body movements, thus allowing gamers to control characters with their own bodies. As for the Xbox One, Microsoft has since abandoned PrimeSense in order to use its own technology in the new Kinect, leaving PrimeSense's resources all to Apple now.
As for when we'll see a new Apple TV launch, many reports over the last few months expected a new Apple TV to release at some point this year, but recent rumors suggest that the set-top box won't get a refresh until 2015.
It's unfortunate to hear, especially since the Apple TV hasn't had a big upgrade in a couple of years, but it's something that Apple TV enthusiasts will have to deal with. According to sources, Apple engineers working on the new Apple TV set-top box have been told by higher ups not to expect a launch this year. Instead, they're now working off of a timeline that aims for a 2015 launch.
What's with the delay? Anonymous Apple employees say that cable companies are to blame, and the ongoing Comcast-Time Warner Cable merger is the one of the biggest reasons why a new Apple TV hasn't launched yet.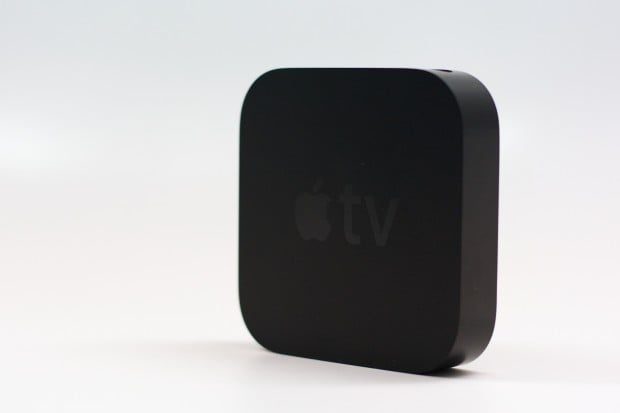 If you remember from earlier in the year, Apple boasted that the Apple TV would "evolve" in 2014, suggesting that the company could be releasing an all-new Apple TV before the year's end. However, knowing that Comcast is said to be a big part of the Apple TV refresh, we're not surprised that the cable company's recent acquisition is the reason that a new Apple TV is getting delayed.
Apple has stated in the past that the television market is an area of "intense interest" for the company, and it recently promoted the Apple TV to a dedicated device on the Apple online store, rather than just an accessory that was tucked away under the iPod category.
A lot of details are still unknown about the Apple TV's future support for gaming, including how games would be stored locally, but it could end up that iCloud might be the main storage facility for Apple TV games. This might be Apple's way to into the gaming market and take on the Xbox One and PS4, but we'll ultimately have to wait and find out.

As an Amazon Associate I earn from qualifying purchases.