New Droid Bionic Photo Surfaces, September Launch Likely
Last night, Chuong posted some evidence that seemed to point to a possible Motorola Droid Bionic release date on August 4th, a date that we've seen leak out a few times and a date that many people are banking on. That evidence unfortunately didn't sit too well with me. Maybe it was the brevity, the misspellings, or maybe it was the fact that the Motorola Xoom's 4G LTE upgrade was confirmed for September and if you recall Motorola had said both would roll out at the same time. Sure enough, we have another leak today from Droid-Life in the form of a photo and guess what? A report that accompanied that photo stated that the phone would be arriving in "early September." If you recall, September 1st has been thrown around before.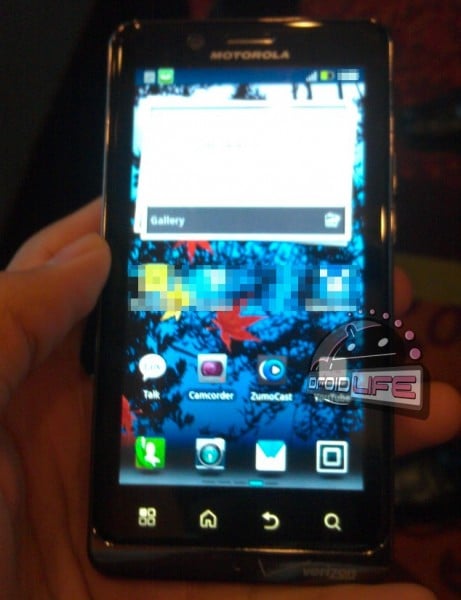 The person who presented this information released the photo you see here. It's the Droid Bionic, clear as day. He made some interesting quips about the device including the fact that the screen is the same as the one found on the Droid X2 and the Droid 3 but that there was way less ghosting. I haven't had that problem on my devices but it seems like the Droid Bionic's screen will be sharper and clearer than Motorola's previous releases.
The source also stated that the phone is both lighter and more responsive than was expected and that's probably because of the new design and a greater amount of RAM in the new version. Sounds good to me.
But what doesn't sound good to me is that September launch date that now, more than ever, seems like it's a reality. How many of you are going to be waiting through the month of August for this phone?