New Facebook App Arrives with Flipboard-Like News Feed Interface
Facebook wants to offer a unique experience on mobile, and its traditional News Feed layout just isn't meeting those standards, apparently. To fix that, the social network has launched Paper, a new Facebook app for iOS that turns your News Feed into a beautiful user interface full of swipe gestures and neat animations that take you to the next item.
The name of the app comes from the idea that Facebook wants the new app to be a mix between its News Feed and reading it like a newspaper. However, reading only status updates from friends isn't interesting enough to warrant such a good-looking interface in Paper, so the app also features top news stories from the larger news outlets, some which are picked by Facebook's editorial staff, and others which are simply just RSS feeds of several different news sources.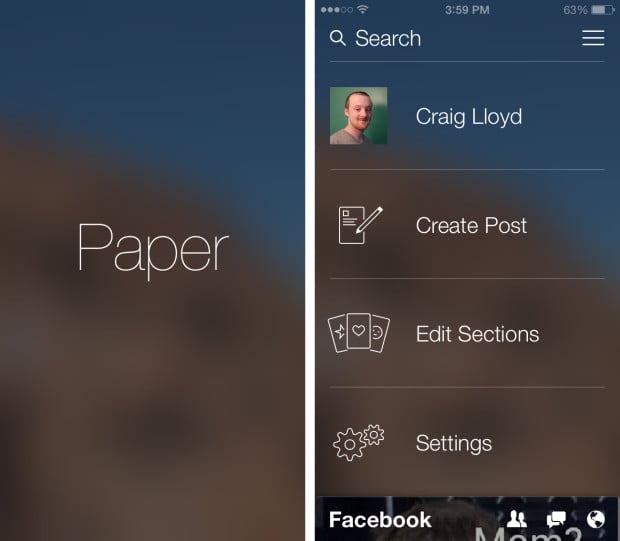 Essentially, Paper looks a lot like Flipboard, although it's not as comprehensive as Flipboard, but Paper gets the job done for anyone that has already been relying on the social network for news and current events from updates from friends and family.
Furthermore, the new app still includes many of the same elements that you'll find in the traditional Facebook app, including regular notifications, Facebook chat and even friend request notifications, so you won't feel completely left out when you switch to Paper from the original Facebook app.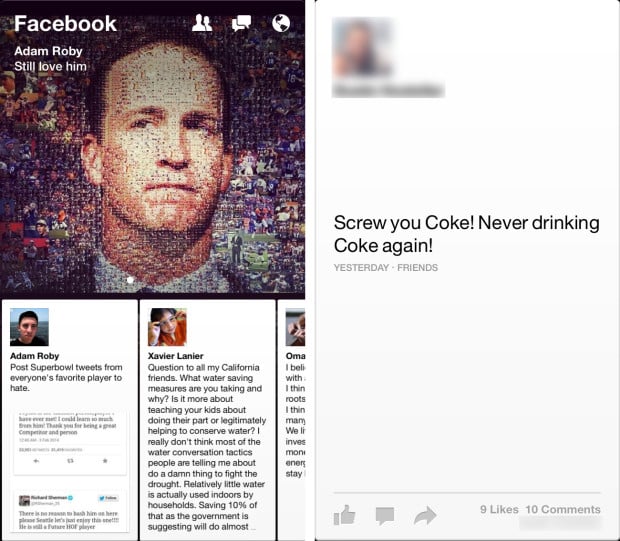 In the end, Paper seems like the Facebook app that should've been the social network's main mobile app, but for whatever reason they thought it might've been to edgy for its one billion users. That makes sense, so they're wanting Paper to essentially just be an alternative that users can take advantage of if they're getting sick of the traditional Facebook app.
The name of the app isn't to be confused with the recently-overhauled doodling app, also called Paper. In fact, the developer of the sketching app (FiftyThree) is asking Facebook to change the name of its new app. We're not sure how Facebook will respond, but we could have a trademark lawsuit on our hands in the near future if Facebook and FiftyThree don't play nicely.

This article may contain affiliate links. Click here for more details.