New iPad Comes to China on July 20
A few months after launching in the U.S. the new iPad is ready to heading to China.
Today Apple announced its latest generation iPad will go on sale in China on July 20. Chinese buyers will have the same options as U.S. users. Both the iPad WiFi and iPad WiFi + Cellular will go on sale at the same time in China, and each carry the same suggested retail prices as the U.S. versions.
Chinese users can start reserving their new iPad on July 19 from 9 a.m. to 12 p.m. Users can then pick up their reservations on the next day. It's an interesting way to manage inventory, though we wonder why users only have a three-hour window to reserve the devices.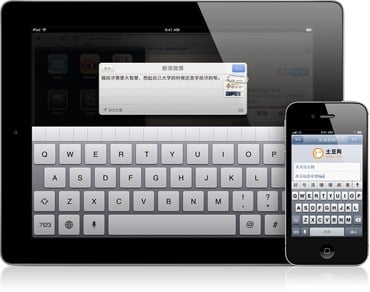 Even with the small window for reserves Apple Stores in China will likely have very long lines of users trying to buy the newest Apple tablet. China is home to some of Apple's busiest stores, so it'd make sense if the stores also had some of the longest lines for new devices.
Apple is putting a lot of attention on China at the moment. The country is Apple's fastest-growing market, and could easily surpass the U.S. as the company's largest market because of the number of people in the country.
The next versions of iOS and OS X both have special services for China which include the Chinese equivalents of services like Twitter and Facebook. No other region has special services built into Apple's platforms, which shows just how much Apple wants to succeed in China.

As an Amazon Associate I earn from qualifying purchases.