New iPad Heat Tests Prove 'HeatGate' is a Non-Issue
There has been a bit of talk about the new iPad and how hot it supposedly runs. Some have dubbed it "Heatgate." Others have poked fun at it. And now, we have some proof that the heat given off by the iPad isn't unusual at all and is, in fact, on par with other tablets on the market including the Asus Eee Pad Transformer and the Samsung Galaxy Tab 10.1.
Apple itself has said that the iPad is supposed to be hot and that it does run hotter than the earlier version of the iPad, the iPad 2. But that doesn't mean it's running any hotter than some of the other tablets out there.
In tests conducted by PCWorld, which employed a Raytek Raynger ST-Handheld Infrared Thermometer, the heat of the new iPad was comparable to the heat omitted by the Eee Pad Transformer and the Galaxy Tab 10.1.
Read: New iPad review.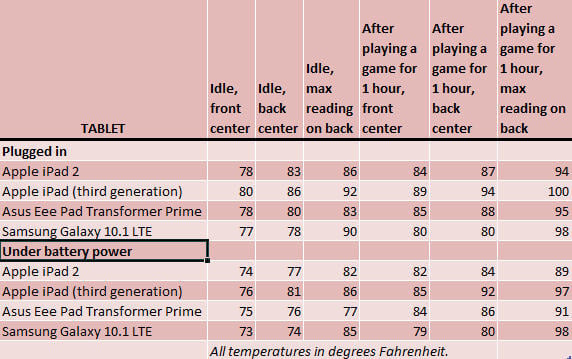 In addition, Wired tested the tablet and found that the heat was well-below Consumer Reports' 116 degree measurement, instead falling into the 94 degree range. That's a temperature that falls in line with the PCWorld tests.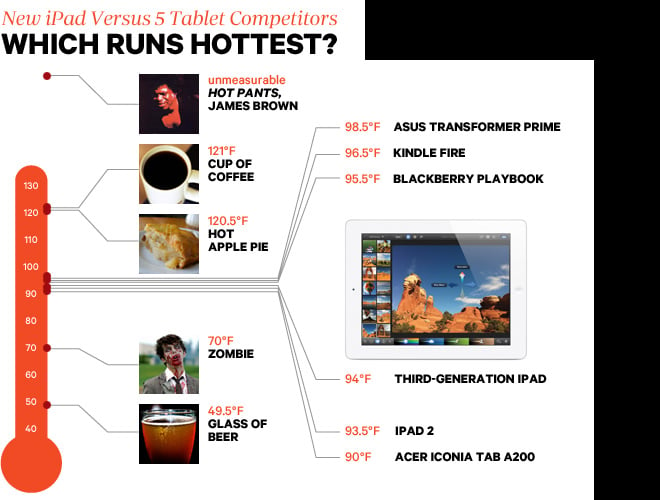 Bottom line is this.
Yes, the new iPad gets a little hotter than the old one but it's nothing that is going to make you feel uncomfortable. My iPad has run hot but I've never felt discomfort and I haven't had any problems with any of the hardware.
So, instead of "Heatgate," it looks like this is nothing more than a non-issue that should not be a determining factor when buying a new tablet. And it doesn't seem to have had any sort of profound effect on sales either.
Apple has already sold over 3 million devices since launch and it just arrived in 25 more countries last week.

As an Amazon Associate I earn from qualifying purchases.