New iPad Pro Release Date Rumor Surfaces
The iPad Pro has been rumored heavily over the last several months, but now a new iPad Pro release date rumor has surfaced that could put a final touch on the release date and the announcement date of the new tablet.
The iPad Pro is rumored to be Apple's larger tablet that will sport a 12.9-inch display, meaning it will be roughly the size as the 13-inch MacBook's display, making it the biggest iPad that Apple will release yet, beating out the iPad Air 2 by over three inches.
The last big rumor that we heard about the iPad Pro was from way back in May, when a report suggested that the iPad Pro would come with a ton of new and interesting features, including NFC capabilities, a Force Touch display, USB-C connectivity, stereo speakers, and a Bluetooth stylus that could be sold separately.
The larger tablet is also said to measure in at about 7mm thick, making it just a bit thicker than the iPad Air 2. This means that while the iPad Pro will come with a large display, it will still be really thin.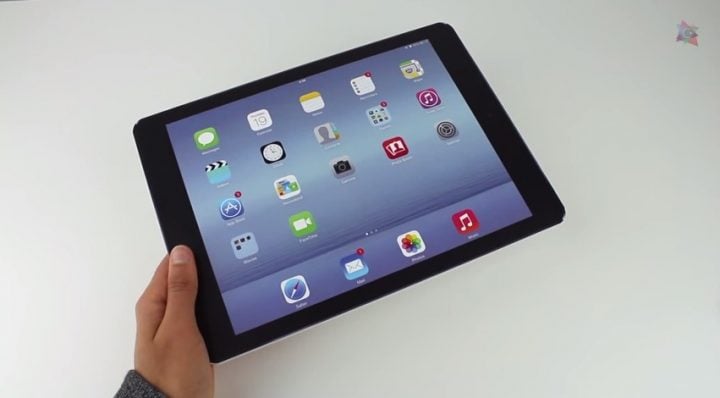 One rumor that hasn't quite stuck, though, is the release date for the iPad Pro, with possible release dates being all over the place, even with one report saying that the new tablet won't release until next year.
However, according to 9to5Mac, sources say that Apple will unveil and announce the iPad Pro during its iPhone 6s event next week on September 9.
The sources appear to be very reliable, but it's unlike Apple to announce new iPads in September, since they usually do so the very next month in October. September has normally been reserved for announcing new iPhones.
Read: iPad Pro Rumors: 5 Things You Should Know
As for the iPad Pro release date, sources say that it will be at some point in November, with pre-orders starting in October.
Along with the announcement of the iPad Pro, it's said that the iPad mini 4 will see an announcement next week as well, but an iPad Air 3 release isn't expected until next year.
The iPad mini 4 is rumored to be thinner than the iPad mini 3 and will sport Apple's A8 processor instead of the newer A9 chip that is rumored to go in the iPhone 6s. There's no word on why this will be the case, but the iPad mini has always been an inferior iPad option for Apple, so we can't say we're too surprised by this.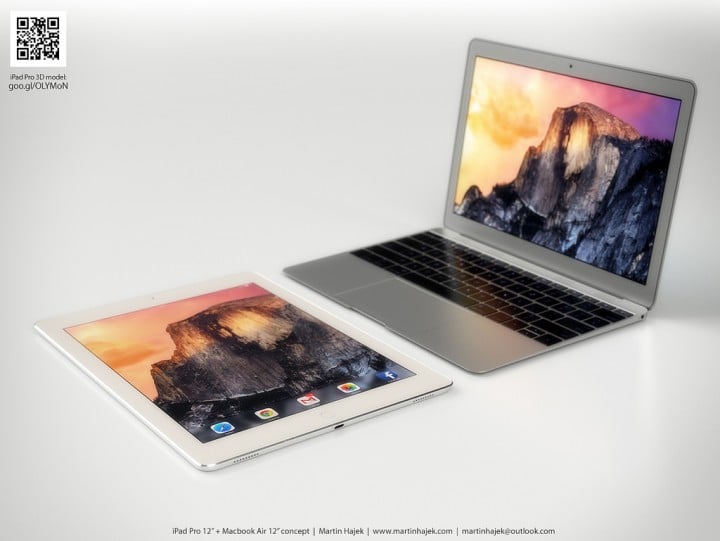 Of course, this new report is quick to point out that Apple could change their minds last minute and decide to announce the iPad Pro and the iPad mini 4 during their own event in October, rather than next week. And we hope that's the case, as Apple already has a full plate on tap for the iPhone 6s event, where it's rumored that the company will unveil the iPhone 6s, iPhone 6s Plus, iPhone 6c, and the new Apple TV 4 streaming box.
The iPad Pro will likely be targeted toward professionals who work out in the field that would benefit from a larger screen and faster performance, like photographers, graphic designers. etc. Furthermore, the new tablet will most likely receive a hefty price tag — much more than the entry-level $500 for the iPad Air 2, especially if its getting better internal components. It's likely that we'll see the price start out at $600 or $700.
Of course, for a device that powerful and big, you might think you'd be better off with just a laptop like the MacBook, but the iPad Pro will probably be much more portable than any laptop. In any case, we'll have to wait and see until Apple officially unveils the device to find out.

As an Amazon Associate I earn from qualifying purchases.