New iPod Touch Coming with Larger Display?
It appears that the iPhone 5 might not be the only mobile device in Apple's stable that receives a bump in screen size as a part leak indicates that the iPod touch might see a jump in screen size as well.
MacRumors has leaked an alleged front panel of the next-generation iPod touch that seems to point to a bump in size from the previous model. The previous model measured in at the same 3.5-inches as the iPhone and this new part indicates that Apple might be releasing, or at least contemplating an iPod touch with a 4.1-inch display.
Clearly, this doesn't jive with today's rumor of a 3.95-inch iPhone display and earlier reports of a display that is four inches.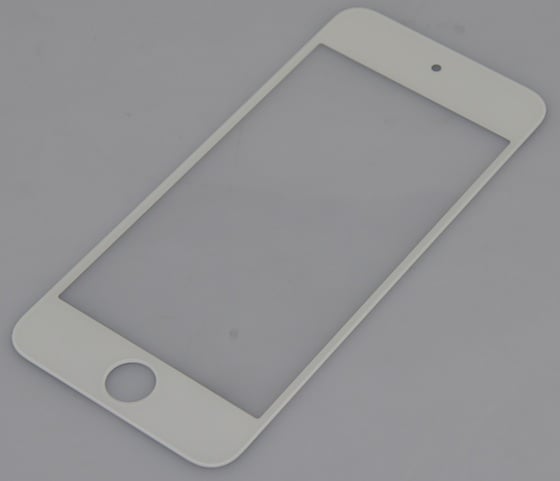 The front panel is right around those sizes though and seem further fuel the idea of not only a larger screened iPod touch but also a larger screen on Apple's iconic smartphone, the iPhone.
Rumors about a larger iPhone screen have been swirling for quite some time now but have picked up quite a bit of steam ahead of Apple's eventual release of the next iPhone, presumed to be called the iPhone 5.
There have also been reports stating that Apple will keep the same 3.5-inch display on the next iPhone device.
Apple is said to still be finalizing the design of the next iPhone which could explain why there have been conflicting rumors surfacing on what seems like a daily basis.
As for a release, the iPhone 5 is apparently still on track for a launch in October. As for the launch of the new iPod touch, there have yet to be any rumors although the fall seems like a likely launch window.
That's because WWDC, Apple's summer event, will likely be the stage where Apple shows off its latest software which should include iOS 6.

This article may contain affiliate links. Click here for more details.