New Kindle 2.5 update- now you can Facebook and Tweet what you are reading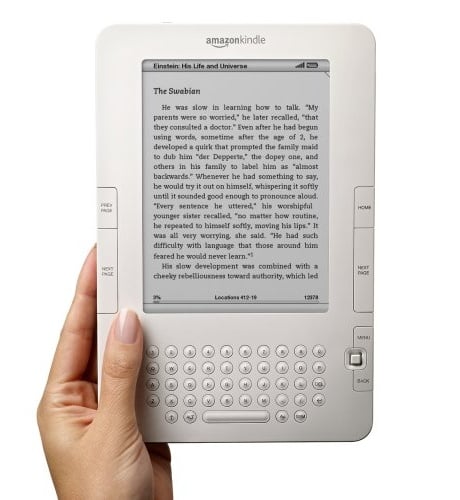 Just a week after Barnes and Noble released their 1.3 update to the nook, Amazon begins the release of their update to the Kindle 2 and Kindle DX.  From a post over at Engadget, we know that the update is rolling out to a limited group of users first, and then a full update to the masses in  May.
What does the update get you?
Ability to organize books and documents into "collections"
Pan and zoom within PDFs
Kindle password protection
Two additional fonts
Ability to "share book passages with friends on Facebook and Twitter"
Sharing what you read on Facebook and Twitter?  I am not so sure about this one.  Isnt that what a book club is for?

This article may contain affiliate links. Click here for more details.