New LED Camera Phone Flash As Bright as a Floodlight
While most camera phones today, including capable smartphones with high-megapixel cameras, can take excellent images in bright conditions, the included LED flash modules on these devices still are not bright enough to light up a picture when taken in a dimly-lit setting, like in a home, restaurant, or bar at night. Camera manufacturers like Nokia have tried to combat the problem of low-light phone photography by adding either a secondary LED flash or by utilizing a Xenon flash, which is bright and allows the camera to capture more accurate colors when used. Now, STMicroelectronics is introducing a new flash module that will emit as much light as a floodlight and still be energy efficient.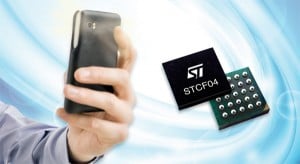 The camera flash and torch light is capable of shining up to 40 Watts of power, making it as bright as an outdoors security light. The extra amount of brightness will help multi-megapixel cameras capture more light, which means that the shutter won't need to stay open as long. The end result means that there will be less motion blur in addition to brightly lit images when captured in darkened environments.
Users can also control how much light is shining or blinding their subjects when using the camera. There are 8 user-selectable flash levels and 12 user-selectable torch levels for when you'd want to use the flash module as a flash light.
Unfortunately, the chipset will only be available to phone manufacturers later this year, which probably means that we won't see them in commercial phones until late 2012 or early 2013. The module will cost device manufacturers $2 per unit. Most likely, this will miss the rumored iPhone 5 launch this summer.
Via: Engadget

As an Amazon Associate I earn from qualifying purchases.