New myTouch Smartphones Headed to T-Mobile on November 2nd
On October 6th, LG and T-Mobile announced both the LG myTouch Q and a phone simply called the myTouch. And when they did so, they failed to give an official release date for either device. Today, that has changed and T-Mobile has alerted the world to the release date for both phones which will be November 2nd. The carrier also revealed pricing for both of them as well.
Both devices are going to cost the same amount. $80 on a new two-year contract making them affordable choices for those that want a solid smartphone but aren't willing to shell out a ton of dough.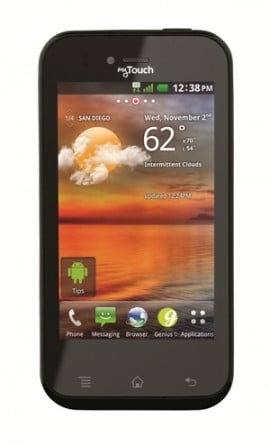 As for the features on each device, both have a 1 GHz Qualcomm ARM processor and a 5MP rear camera with 720p HD video recording capabilities. And while the myTouch sports a 3.8-inch display, the myTouch Q has a smaller 3.5-inch screen.
The myTouch Q also has a sliding QWERTY keyboard.
So, if you've been planning on getting a new myTouch device or you love LG devices, you'll want to circle the 2nd on your mental calendar.
Via: TMoNews