Latest Nexus 6 Concept Delivers Android L & More
The Nexus 6 might be dead but its spirit lives on thanks to designers that keep coming up with Nexus 6 concepts that some believe are good enough for Google.
On January 5th, 2010, Google released the very first Nexus smartphone. The Android-powered Nexus One, a device built by HTC, arrived on shelves with 2.1 Eclair on board. Since then, we've seen Google release the Nexus S, Samsung Galaxy Nexus, Nexus 4, and last year's Nexus 5. And while nothing is set in stone, it could be that the Nexus 5 will be the company's last Nexus smartphone.
In April, rumors about Google's supposed Android Silver program started to swirl. According to The Information, Android Silver will take aim at Apple's iPhone with a massive marketing campaign, a number of different manufacturers, high-end devices from the likes of LG and Motorola, and features from the Nexus program including swift software updates. The first devices are expected to arrive in February of next year.
The report also suggested that Android Silver "involves dumping the four-year-old Google Nexus phone" as the company "seeks to better compete with the Apple iPhone and blunt the growing power of Samsung, the leading maker of Android phones."
Up until that report, Nexus 6 rumors had been flying around. They suggested that the device would be based, in part, on the LG G3. The two previous Nexus smartphones, the Nexus 4 and Nexus 5, were based on LG flagship smartphones. And then came the supposed death knell.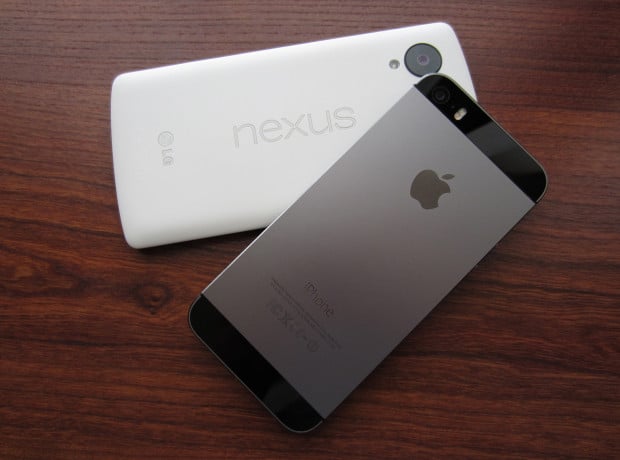 In May, the well sourced evleaks claimed that the Nexus 6 was dead and that LG would instead release a new smartphone under the Android Silver program in February of next year. Since then, we have not seen or heard any new Nexus 6 rumors and would appear that there is a chance that consumers could miss out on a Nexus smartphone for the first time since 2010.
That hasn't sat well with Android enthusiasts and some have gone to the drawing board and come up with their own versions of the Nexus 6 and a few of them have been good enough to be the real deal.
Yesterday, we took a look at a sleek HTC Nexus 6 concept that utilized components from the HTC One M8, HTC's current flagship smartphone and today, we're taking a look at another Nexus 6 concept from Devler on deviantart.
This new Nexus 6 concept combines an all-black design, a high-end camera, Xperia-branding, and even Android L, the update that Google announced at Google I/O 2014 back in June. The device is simple and elegant just like Google's previous Nexus smartphones. Unfortunately, this concept isn't based on real Nexus 6 rumors and instead, is based on a wish list from an Android enthusiast.
While Sony is a close partner of Google's, it never produced a Nexus smartphone. The closest it ever got was the Sony Xperia Z Ultra Google Play Edition, a device that was recently taken off of the Google Play Store.
It's not clear why Google killed off these Google Play Edition devices though it could have something to do with Google's plans for 2014. While the Nexus 6 is said to be dead, the Nexus program is apparently still alive and well. Rumors suggest that the company will introduce a brand new Nexus 8 tablet later this year, a tablet that could introduce the final version of Android L to the world.
Nexus 8 release date rumors put the release inside of the third or fourth quarter of the year with the latest rumors point to Q4. Q4 is typically when Google releases a new Nexus smartphone so it could be that this Nexus 8 will take the place of this year's Nexus smartphone as Google moves on to Android Silver and perhaps, other Nexus devices.

This article may contain affiliate links. Click here for more details.