Nexus 7 Deal Chops Price as Rumors Swirl
As Nexus 8 rumors continue to swirl, retailers continue to offer Nexus 7 deals in an attempt to lure in consumers that still aren't sold on the Nexus 8 release and the details that have emerged in recent weeks.
Last July, Google held an event wherein it announced Android 4.3 Jelly Bean and the Nexus 7 2013, a replacement for the original Nexus 7 that arrived in 2012. The Nexus 7 made its debut in late July and later in the year, the company pushed out an LTE-model compatible with AT&T, T-Mobile and Verizon. Nearly a year later, the Nexus 7 remains on the Google Play Store, original pricing intact, though as we push deeper into 2014 and towards a possible Nexus 8 launch, we're starting to see deals emerge.
The latest Nexus 7 deal comes from eBay and it chops the price of the unlocked Nexus 7 LTE down from $350 to a cool $295. That's a fairly substantial price cut and one that consumers in the market for a new tablet will want to take a look at. Google's Nexus 7 is still considered, by many, to be one of the best tablets on the market.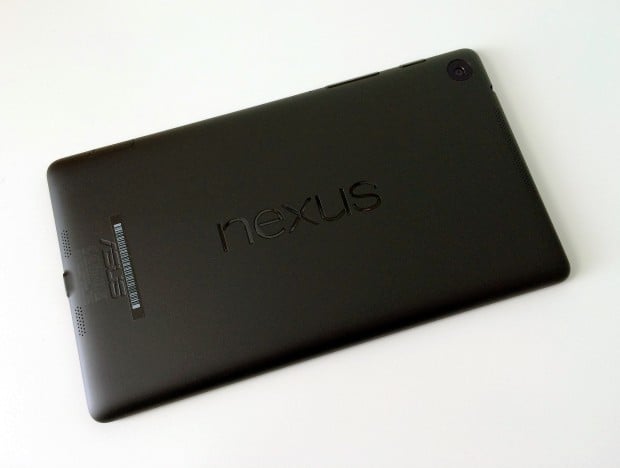 eBay's deal includes free shipping though it does come with a caveat. This is not a new Nexus 7 LTE. Instead, the device is "manufacturer refurbished" which means that while it isn't exactly new, it should be pretty close to new. Those looking to buy the device new have tons of options available to them including the Google Play Store where the device will run consumers the usual $350.
While these Nexus 7 deals are tempting, it's possible that we could see the Nexus 7 get replaced sometime this year. Nexus 8 rumors have been swirling since early this year and in recent days, we've seen Nexus 8 details continue to emerge, teasing consumers with tales of a new Nexus tablet and a potential successor to last year's Nexus 7.
That remains unconfirmed though evidence continues to mount. The latest shred comes from a shipping manifest on Zauba that lists a Nexus 8 prototype. The prototype, it seems, is heading to the United States. The manifest also lists a Nexus 8 prototype that's evidently similar to the Nexus 7. It does not reveal any other details only that the device traveled by air.
Nexus 8 rumors point to a high-end device with a zero-gap aluminum unibody design similar to the HTC One, 8.9-inch 2048 x 1440 full HD display with a 4:3 aspect ratio, 4G LTE, 64-bit NVIDIA Logan 64-bit processor (Tegra K1), 8MP rear camera with Optical Image Stabilization, a feature found on the Nexus 5, and a 3MP front-facing camera for video chatting.
The device will allegedly come with a more expensive price tag, perhaps $399, which would put it on par with the iPad mini with Retina Display, Apple's current 7.9-inch tablet.
It's not clear how the Nexus 8 might fit into Google's current Nexus lineup that currently features the Nexus 7, Nexus 10, and Nexus 5. Google also sells a number of Google Play Edition devices including the 8.3-inch LG G Pad 8.3.
Google's Nexus 8 did not appear on stage at Google I/O 2014 but rumors point to an arrival in Q3 or Q4 alongside the company's brand new Android L update which did, in fact, appear at Google I/O.
An exact date hasn't been narrowed down but noted HTC insider LlabTooFeR claims that there will be a dedicated event for the Nexus 8 announcement. In the past, Google has taken the stage to announce new Nexus products though consumers shouldn't not expect the event to be as big as Google I/O. Last year, for instance, Google announced the Nexus 7 and Android 4.3 Jelly Bean update at a low key breakfast in San Francisco.

This article may contain affiliate links. Click here for more details.