New Nexus 7 Deals Offer Incredible Savings
New Nexus 7 deals continue to emerge as Nexus 8 rumors continue.
Last July, Google took the stage at a low key breakfast in San Francisco and announced three brand new products in the Nexus 7 2013, the Android 4.3 Jelly Bean update and the ChromeCast. The Nexus 7, which arrived with Android 4.3 Jelly Bean on board, was released just a few short days later and quickly replaced the Nexus 7 from the year before.
The Nexus 7 2013 is now closing in on its first birthday and while it's getting older, the device is still solid and considered, by many, to be one of the top tablet options on the market right now. And thanks to new deals, there is still very good reason to take a look at Google's Nexus tablet from last year and its Nexus 7 tablet from 2012 as well.
eBay is offering up some incredible Nexus 7 deals that slash the prices off both the 2013 model and the 2012 model. The Nexus 7 2013 deal knocks $190 off the Nexus 7 LTE which is normally priced at $350. The retailer's $160 price tag is an incredible low and it's even more attractive thanks to the free shipping that's included. The one caveat is that this isn't a new device. It's a factory refurbished model.
The Nexus 7 deals for the 2012 models aren't as steep but they still provide deep discounts on the 16GB and 32GB models. The 16GB Nexus 7 is now available for just $109.99, 56% off its normal price. The Nexus 7 2012 32GB deal knocks the price down to $130, or, a near 50% discount from its usual asking price.
Despite the age of these tablets, all three of these deals should be tempting to Android tablet shoppers and could put a lot of pressure on those thinking about Google's rumored Nexus 8 tablet that's expected to touch down later on this year.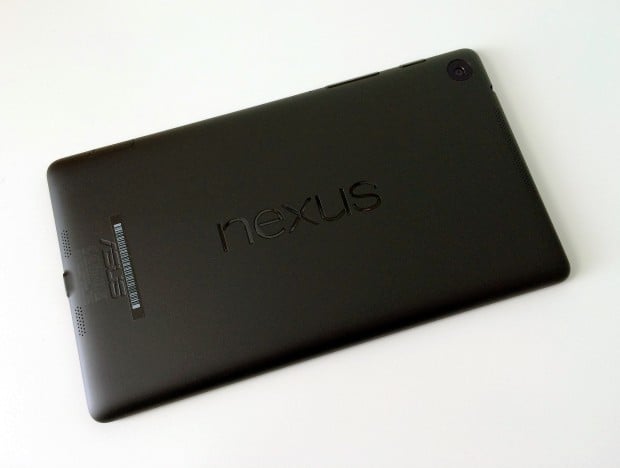 Nexus 8 rumors have swirled for several months now and they have keyed in on an HTC-made tablet dubbed Volantis and Flounder. Rumors suggest that the Nexus 8 will feature a number of big time features and will be released sometime later on this year alongside Google's brand new Android L update that debuted at Google I/O 2014.
Android L is currently available to developers but it's public release remains out of reach. The update is expected to land for the Nexus 5, Nexus 7 2013, Nexus 10, Nexus 4, and Nexus 7 2012 though none of those updates have been confirmed by Google.
We've also seen rumors attempt to pinpoint Nexus 8 features ahead of launch. Nexus 8 rumors point to a high-end device with a zero-gap aluminum unibody design similar to the HTC One, 8.9-inch 2048 x 1440 full HD display with a 4:3 aspect ratio, 4G LTE, 64-bit NVIDIA Logan 64-bit processor (Tegra K1), 8MP rear camera with Optical Image Stabilization, a feature found on the Nexus 5, and a 3MP front-facing camera for video chatting.
The Nexus 8 will allegedly come with a more expensive price tag, perhaps $399, which would put it on par with the iPad mini with Retina Display, Apple's current 7.9-inch tablet.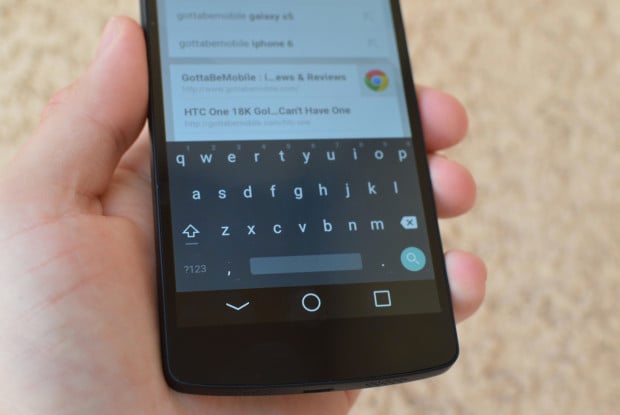 Google's Nexus 8 release date remains out of reach though Android L release rumors put the update in October, November or December, Google's usual Nexus smartphone release window. With a Nexus smartphone rumored to be out for 2014, it's possible that the company will instead slot the Nexus 8 in ahead of the holiday shopping season. Nexus hardware always launches with new Android software on board.
It's not clear how the Nexus 8 might fit into Google's current Nexus lineup that currently features the Nexus 7, Nexus 10, and Nexus 5 as its top Nexus products. Google also sells a number of Google Play Edition devices including the 8.3-inch LG G Pad 8.3.

This article may contain affiliate links. Click here for more details.