New Samsung Galaxy Note 4 Release Details Emerge
New Samsung Galaxy Note 4 release details have emerged thanks to a new report that pegs the Galaxy Note 4 release for later this year alongside a brand new smartwatch.
For months, Samsung Galaxy Note 4 rumors have been flying around pointing to a number of potential features of Samsung's Galaxy Note 3 successor. The Galaxy Note 4, for the moment, looks like it could come with some impressive upgrades including a brand new display, a brand new design, and brand new software. It also looks like it may be released in and around the same time that Galaxy Note's are always released.
Samsung Galaxy Note 4 rumors point to an arrival in the second half of the year and more specifically, sometime this fall. Earlier this year, a Samsung executive said that the company planned to release a new Galaxy Note in the fall alongside new wearable technology. And that's exactly what Galaxy Note 4 release rumors suggest.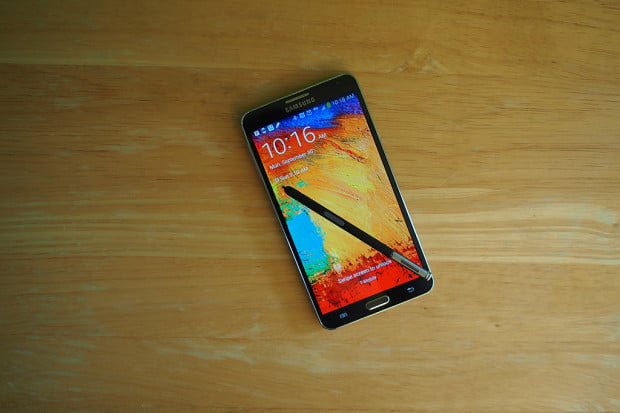 An early report suggested that Samsung was working on a Google Glass competitor and that the product would debut alongside the Galaxy Note 4 later on this year. Today, a new report from the Korea Herald says that Samsung will be debuting a new smartwatch later on this year alongside the Galaxy Note 4.
The report doesn't give the smartwatch a name though it says that it could be a third-generation Samsung Galaxy Gear, a Samsung Galaxy Gear 3. Samsung Gear 2 smartwatch has only been out for a few weeks now as it debuted alongside the Samsung Galaxy S5 back in February of this year.
The report does not go into deal about the smartwatch and only notes that it will be sold in a bundled package with the Samsung Galaxy Note 4. Last year's Samsung Galaxy Note 3 was bundled with the original Galaxy Gear.
If Samsung does release a third version of its smartwatch, the device would likely be up against Apple's rumored iWatch. iWatch rumors continue to point to an arrival later on this year alongside iOS 8, the iPhone 6 and a number of other products supposedly in Apple's pipeline. Apple's iWatch hasn't leaked but the device is expected to tie in heavily with Apple's brand new software.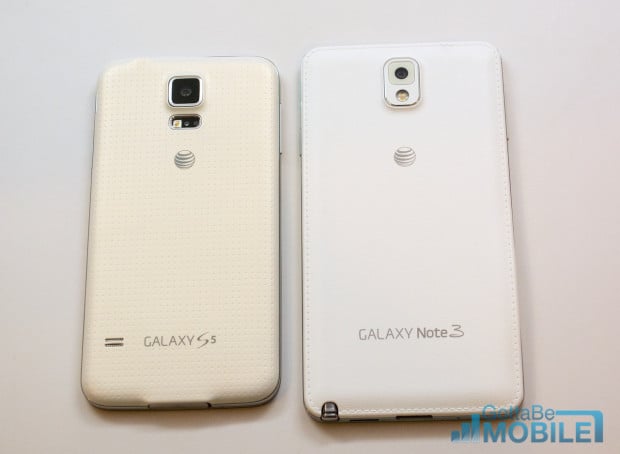 It notes that the Samsung Galaxy Note 4 is expected to be announced around IFA 2014 in Berlin, Germany though it stops short of naming a specific launch date. Galaxy Note 4 launch rumors have pointed to an arrival on September 3rd, ahead of IFA 2014, though that remains unconfirmed at this point.
The past three Samsung Galaxy Note launches took place at the IFA trade show so it should come as no surprise that Galaxy Note 4 rumors are all pointing in that direction.
Samsung's Galaxy Note 4 will allegedly come with some big time upgrades over the Galaxy Note 3 including a higher-resolution 5.7-inch display, dust and water proof design, fingerprint sensor, brand new TouchWiz software, 32GB of storage, and a release on all of the major carriers in the United States including AT&T and Verizon.
Galaxy Note 4 release date rumors remain scarce. Samsung is known for releasing its products just weeks after their arrival on stage so it's possible that we'll see the Galaxy Note 4 release date land in September or October, right around the same time as last year's Galaxy Note 3 release.
If true, the device will almost certainly collide with Apple's iPhone 6, a device that is expected to debut this fall and could come in two sizes. Rumors point to a 4.7-inch iPhone 6 and an 5.5-inch iPhone 6, the latter of which would likely be a direct competitor for the Samsung Galaxy Note 4 and its large screen.
iPhone 6 release date rumors haven't decided on a release date for the 5.5-inch iPhone 6 but they all point to a release in time for the holiday shopping season and perhaps, in time to do battle with the Galaxy Note 4.

As an Amazon Associate I earn from qualifying purchases.