New Samsung Galaxy S III Ad Hits the Mark
Those in the United States still waiting on an official Samsung Galaxy S III release date will want to take a look at the lengthy new commercial that Samsung has released for its smartphone. One, because it's good and two, because it dives into great detail.
For well over a year now I have been pleading with mobile carriers and manufacturers to release commercials that showcase the product itself. Too often they get caught up trying to be too creative or different and they fall flat on their face.
A good example of this is Verizon's original ad campaign for the Motorola Droid Bionic. It stunk.
A bad example of this is Samuel Jackson's iPhone 4S Siri commercial which was both simple and well done.
Samsung's new Galaxy S III commercial, while not the shortest advertisement ever created, is a well done piece of mobile marketing.
https://www.youtube.com/watch?feature=player_detailpage&v=–5L_huhlV0
Read: Why I'm Not Buying the Samsung Galaxy S III.
It showcases the phone, its features and it does so without the need for tricks or shots across the bow at rival companies. And while I am not the biggest fan of the Samsung Galaxy S III, it does, like many flagship smartphones, brings a lot to the table.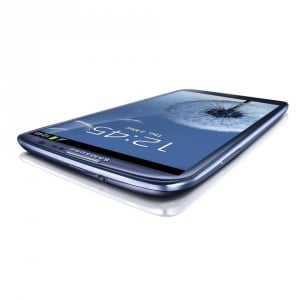 And often, when devices can do that much, the features start to become both overwhelming and confusing to the customer.
Sammy has managed to squeeze in just about every feature the Galaxy S III has and it has presented them in the simplest terms possible.
The end result is a fantastic look at a phone that Samsung hopes will repeat the success of its previous Galaxy smartphone, the Galaxy S II.
And with ads like this, it definitely has a shot.
The Samsung Galaxy S III has launched in several regions of the world already with a June launched planned for carriers in the United States.