New Sony Xperia Smartphone Surfaces in Leaked Photos
While HTC and LG figure to be the the leaders of the pack in terms of announcements at this month's Mobile World Congress in Barcelona, there are also going to be a couple of other familiar companies on hand announcing new hardware. One of those companies figures to be Sony who might be announcing a new device for its Xperia line, a device called the Sony Xperia U.
This is not the first time we've heard or see the upcoming Sony Xperia U aka Sony 'Kumquat', but this is definitely the closest we've gotten to the device pre-launch.
(Read: 4 HTC Smartphones That Could Launch in February.)
These leaked photos give us a good look at a phone that will likely be a mid-range device, but one that's also packing some pretty juicy features. Those specifications are said to include a 3.5-inch FWVGA (854 x 480) Reality Display – which means it has the same screen size as the iPhone, Android 2.3.7 Gingerbread – so no Android 4.0 on-board here, a 1GHz dual-core processor, a rear camera capable of filming 720p video, and a user-replaceable 1,290mAh battery.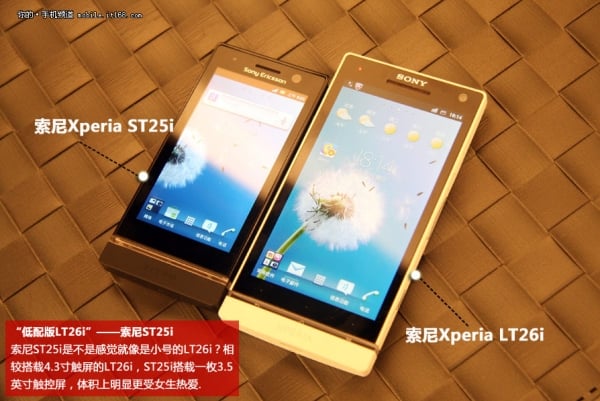 (Read: 4 LG Smartphones That Might Launch in February.)
The lack of Android 4.0 is definitely a turn-off, but apparently, it will be getting the boost up to Android 4.0 in the future so those interested shouldn't have to fret.
In the photos, you can see the Xperia U matched up with a device that has already been announced in the Sony Xperia S, a phone that we went hands-on with a CES. You can see it in action in the video below:
As you can see, the devices designs are similar and Sony will likely market the Xperia U as a cheaper, smaller version of the Xperia S.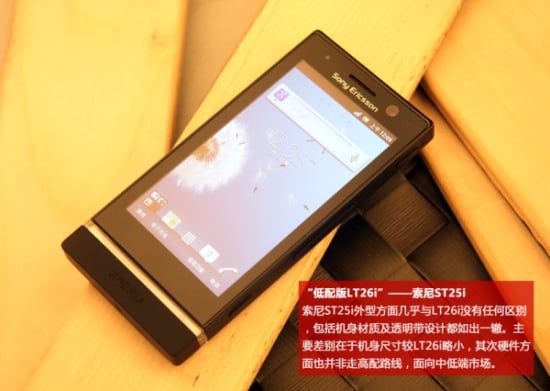 No word on whether or not it will make it to the United States but those who are fans of the Xperia line of smartphones from Sony will want to keep those fingers crossed until the Mobile World Congress arrives on February 27th.

As an Amazon Associate I earn from qualifying purchases.