New Verizon Data Plans: What You Need to Know
As we reported late last month, it looks like Verizon is officially getting rid of contracts and introducing new data plans. Here's what you need to know.
These new smartphone data plans are Verizon's replacement for its Edge program, a no-contract plan that users could sign up for that would allow them to upgrade their smartphones more often. However, it looks like it wasn't working out as well as they hoped, and the carrier has since changed ways.
With that, Verizon is doing away with More Everything two-year contracts, allowing new customers to buy a smartphone at full price either up front or spread the cost out over two years by making small monthly payments around $25-$30 per month, depending on the cost of the device. The iPhone 6, for example, starts $650.
Verizon thinks this is the way to go, and we don't blame them, as it could save some customers money over a two-year period, depending on which plan they go with.
If you're thinking about switching to Verizon and going with their new smartphone plans, here are some things that you should know.
New Verizon Data Plans
The new data plans from Verizon are similar to what they used to offer with More Everything, but have changed around some of the marketing and the prices a bit.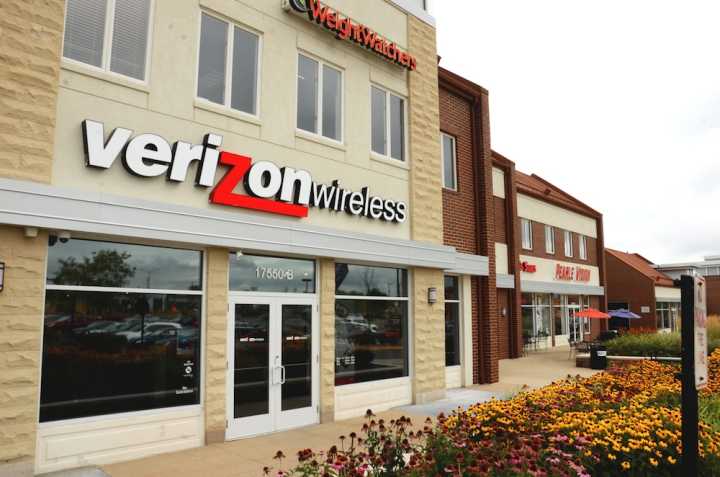 Just like with clothing sizes, Verizon has named its data plans after the sizing standards that we're all so familiar with when we walk into JC Penney's.
The new plans are as follows, all of which come with unlimited talk and texting:
Small: $30/month for 1GB of shareable data
Medium: $45/month for 3GB of shareable data
Large: $60/month for 6GB of shareable data
X-Large: $80/month for 12GB of shareable data
This is on top of the price of your smartphone, as well as a monthly line-access charge, which is $20 per smartphone, $10 per tablet or mobile hotspot, and $5 per "connected device," like a smartwatch.
This means that if you and your spouse signed up for the Small data plan, you'd pay $40 for the line-access charges per month, as well as $30 per month for the data, making your monthly bill $70 per month if you paid for both smartphones up front in full. Otherwise, you'd tack on another $50-$60 per month to pay for the smartphones over two years.
Since these new plans aren't tied down to contracts, customers can switch plans whenever they want, going to a smaller plan that costs less, or moving up to a larger data plan if they feel that they'll use more data, which can be handy knowing that overage fees cost $15 per GB.
These new data plans go into affect starting on August 13, and Verizon thinks that the new plans will result in "a simpler and more streamlined bill" for customers.
Existing Verizon customers on a More Everything plan can keep their current plan if they wish, but will have the option to switch over to these new data plans if they want. However, if you're still in the middle of a contract, you will have to pay the current line-access fee until your contract is up before you can switch to the lower $20 monthly charge.
These new plans are similar to what T-Mobile launched a couple years ago with its Simple Choice plans. It's not known as to whether these new Verizon plans are in response to T-Mobile's overhaul over the last several months, but we wouldn't be at all surprised if it had something to do with Big Red's clean start. After all, T-Mobile has changed the cellular phone industry dramatically, and other major carriers have taken notice and made changes of their own in order to compete.

As an Amazon Associate I earn from qualifying purchases.