NexPhone Promises One Device for Phone, Tablet and PC
"NexPhone is the only smartphone you will ever need in the future, which becomes a Tablet, Laptop or PC."
At least that's the promise coming from Kosmas Technology, the company behind the NexPhone project.
They plan to offer a smartphone that a user can take from their home to the office to mobile locations and back home docking it with various accessories that transform the phone into a tablet, laptop or desktop system.
The idea looks potentially a great idea. Imagine taking a smart phone with all of my data and apps and using it to make calls and do mobile computing as I would with my any typical smartphone, but then transforming it into a tablet, laptop or a desktop all with one device that connects to docking accessories.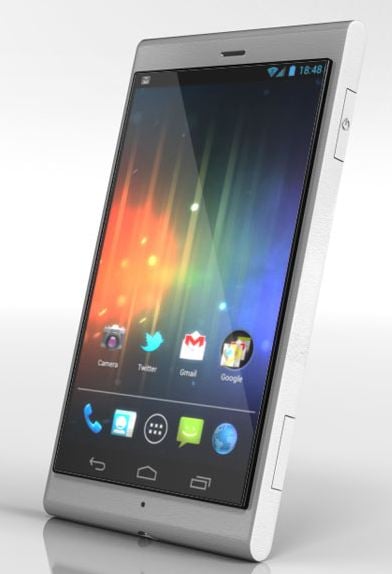 The video below shows how this might work. Right now its only a concept.
The NexPhone will run Ubuntu for Android software which runs on an Android smartphone and gives the user an Ubuntu style user interface.
As the video shows, the user can connect to a dock hooked up to a monitor and keyboard for a desktop-like experience. Then, when the user wants to do some computing away from home or office, the phone connects to another dock that functions like a laptop, much like the Motorola Atrix 4G does with its laptop dock.
When a tablet interface seems to work best, the NexPhone tablet dock will transform the phone. Connect the phone to the back of the tablet for some living room computing or reading in the car or on a train/bus/plane. Undock the phone to use it as a typical Android smart phone.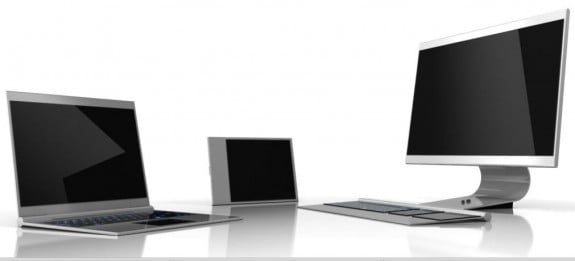 Aside from using the same data and apps across multiple user interfaces, the ability to use the Internet on all four form factors makes this really exciting for those who wish to stay connected. There's no need for tethering or wireless data access points like the MiFi or a USB modem. Just connect via the phone's data connection.
We've got a lot of questions before we get too excited. What will the phone cost? What version of Android will ship on it? Which carrier will support it? How much will each of the three accessories cost? Can they push out quality hardware that will make me willing to give up my tablet, laptop or desktop and monitor? Can I find the right Ubuntu apps to replace Windows or Mac versions that I'm using on my PC or Mac?
If enough of these questions get answers at the right price, then I can see myself wanting a NexPhone. Let's hope Kosmas Technology can make their dream a reality. If you want to help, visit their Indiegogo site which lets you invest in a Kickstarter style investment system.