Bad Piggies from Angry Birds Maker Lands September 27th
Rovio's next game returns to the Angry Birds universe but ditches the birds in favor of their nemeses, the pigs.
The Finnish developer's new game is Bad Piggies, and it will come to iOS and Android on September 27. The game will also launch on Windows Phone, Mac, and PC sometime soon after. The familiar mechanics of Angry Birds is gone, with no slingshots or birds present in the game. Instead players will help the piggies grab the eggs they crave.
In the Rovio announcement Petri Järvilehto, EVP Games at Rovio said "there's so much more to these pigs than what is seen in the Angry Birds games, and Bad Piggies is the first glimpse into what's going on in the imaginative and ingenious minds of the pigs." Unfortunately Järvilehto doesn't give us too much information about how the game will work.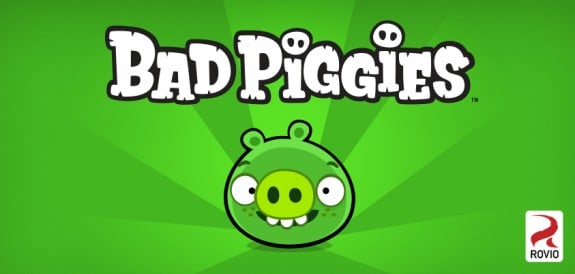 Thankfully, Fast Company got a sneak peek at the game and described the gameplay for us. Bad Piggies sees the pigs stranded on a desert island. In order to snatch the eggs they want the pigs "have to build vehicles and contraptions." Like other Rovio games Bad Piggies has a three star rating system which will drive players to build the best machines they can in each level.
While the pigs sounded mean and looked a bit angry if not ugly in Angry Birds, they're much different this time. In Bad Piggies the pigs are "the pigs are bouncy, jovial, and downright likable." It's a small detail, but nobody wants to control the snorting pigs from Angry Birds throughout an entire game.
Bad Piggies will cost $0.99 on mobile when it launches, though we assume Rovio will launch a free ad-supported version for Android devices. The Windows Phone version will come out later, presumably around the same time as the Windows 8 version. Windows Phone users are still waiting for Angry Birds Space, however, so we really don't know when they will receive this game.

As an Amazon Associate I earn from qualifying purchases.