Next-Gen PlayStation Portable to Have Quad-Core ARM CPU, Quad-Core GPU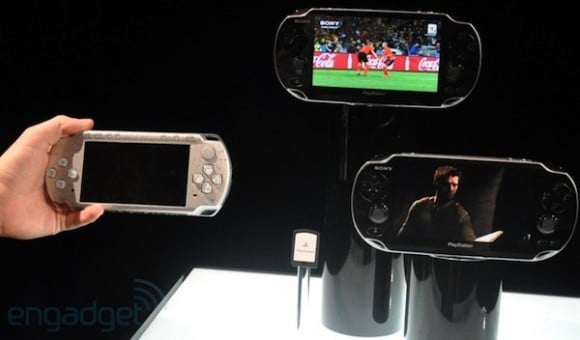 As the world looks on to the future of mobile processing beyond dual-core CPUs that are starting to make their way into products such as the Motorola Atrix 4G and the Xoom tablet, Sony has just announced that its next-generation PlayStation Portable (PSP) gaming platform will be sporting a quad-core processor along with powerful quad-core graphics. The standalone, non-phone hardware will definitely provide some competition against popular smartphones, such as Android and the iOS-powered iPhone, that are encroaching into the gaming space.
According to Engadget, the next-generation PSP will have a quad-core ARM Cortex A9-based processor. The ARM Cortex A9 reference design has been utilized in dual-core CPUs, including NVIDIA's Tegra 2, Texas Instruments chips, the Samsung Orion chipset, Qualcomm's Snapdragon, and others. In addition to the quad-core ARM Cortex A9 processor, the device will get its quad-core graphics power from the Imagination Technologies PowerVR SGX543MP4+ GPU.
The quad-core next-generation PSP, codenamed NGP, is expected to arrive by the holiday shopping season.
Chipmaker NVIDIA is expected to also announce a quad-core ARM-based CPU this year. It's unclear if the Tegra chipset will power the PSP.
With Apple historically launching its iPhone in the summer months, it'd be interesting to see how Cupertino, California responds with the iPhone 5. The iPhone 4 utilized an ARM-based Apple A4 chipset and industry analysts believe the iPhone 5 will sport an updated A5 chip.
Sony had also announced that its PlayStation Suite for Android 2.3 Gingerbread smartphones.

As an Amazon Associate I earn from qualifying purchases.