Next Version of iTunes Might Kill Off Ping
Apple's in-house experiment in social networks might be over in the next release of iTunes.
According to All Things D, Apple will shut down Ping in the next major release of iTunes which will likely come out this fall. Ping is still present in iTunes 10.6.3, and still has a place in the iOS 6 Beta, though it doesn't actually function. When Apple releases the final version of iOS 6 it will leave out any mention of Ping.
Apple launched Ping in September 2010 with the intent of making the service the de facto social network for music. The service saw some use at first from curious users, but interest died relatively quickly. Since the initial launch, Ping turned into something of a ghost town, even more of a ghost town than Google+.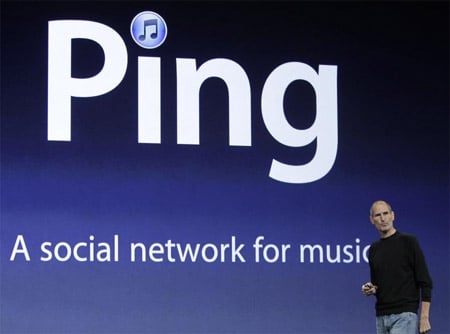 When Apple launches iOS 6 and the next version of iTunes, Ping will be gone. In its place, Apple will rely on Twitter and its new partner, Facebook. iTunes already has links to share apps, music, and movies on the two services in the App Store and Music Store.
The redesigned stores in iOS 6 will have similar, more obvious, buttons. With them users can Like and Tweet about apps and media they enjoy on networks they actually use.
It makes more sense for Apple to use Twitter and Facebook rather than trying to force another social network on users. By killing off Ping, Apple can get back to focusing on hardware and software which is does well. The music-based social network was an interesting idea, but most of the promise died when Apple removed the Facebook integration shortly after launch.

As an Amazon Associate I earn from qualifying purchases.