Nexus 4 Flickers to Life as Nexus 5 Looms
Nexus 5 buyers are seeing some strange things on the Google Play Store today as some shoppers in the United States have seen the Nexus 4 flicker back to life with at least one person successfully able to order the 16GB Nexus 4 from the Google Play Store, just a few days ahead of the Nexus 5's rumored October 31st release date.
Back in September, Google discontinued the Nexus 4, its Nexus smartphone from last year and a device that the company is seemingly going to replace with a new Nexus 5. In the days after the Nexus 4 went out of stock, things on the Google Play Store were quiet as we assumed they would be in the build up to a major Nexus launch.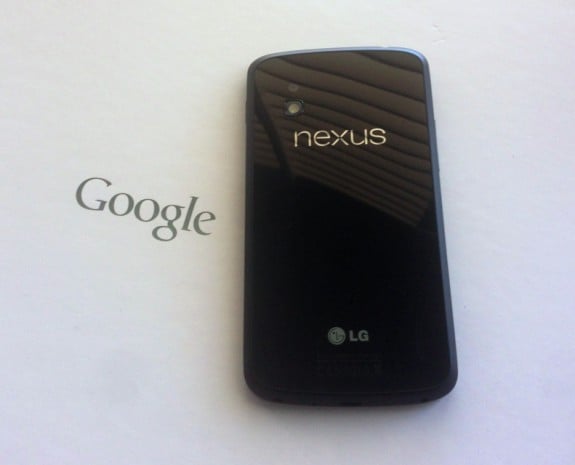 That hasn't been the case though. Just a few short days ago, we saw the Nexus 5 mysteriously appear on the Google Play Store without explanation, touting a $349 price tag and a design like the one that we have seen many times over. Today, another Google Play Store mystery as the 16GB Nexus 4 has seemingly flickered back to life, just a few short days from the Nexus 5 launch.
According to multiple shoppers on Reddit, the Nexus 4 16GB has been flickering in and out of stock today. The person who started the thread was actually able to add the device to his cart, and buy the smartphone for $250. He, like any others who were able to snag it, are hoping that the purchase turns into a discounted Nexus 5.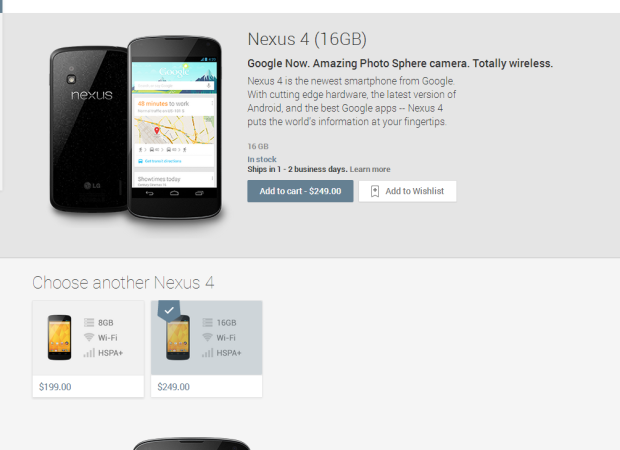 We have tried to refresh the Google Play Store numerous times in an effort to get the Nexus 4 16GB to come back into stock but for the moment, we haven't been able to replicate what others are seeing. Some people have made it to various parts of the checkout process before it disappeared and some people that have ordered are saying that the system spit back a response saying that there was a problem with the order.
With that in mind, it's hard to imagine that Google is going to fulfill any Nexus 4 orders that get placed today or replace them with a brand new Nexus 5 when it comes out. Stranger things have happened though, like the Nexus 5 appearing on the Google Play Store ahead of launch.
Theories about what's going on here are cropping up. Some people think it could be a sign that the Nexus 4 is coming back, others think Google is testing things ahead of the Nexus 5 launch.
This weirdness comes a few short hours after a new Bluetooth SIG listing was found, many claiming it to be a Nexus 4 LTE or a sign that Google might enable LTE on current Nexus 4 models. A rumor suggested that the company would offer a Nexus 4 LTE alongside the Nexus 5 but we remain skeptical as the Bluetooth SIG filing has seemingly been shot down.
With the Nexus 5 on the way, and with LTE no less, the Nexus 4 isn't exactly an enticing option. Google's new Nexus 5 is expected to feature a number of big time features including a brand new display, quad-core processor, 8MP camera and Android 4.4 KitKat.

This article may contain affiliate links. Click here for more details.