Nexus 4 & Nexus 5 Android 5.1.1 Release Details Emerge
The Nexus 4 Android 5.1.1 update is confirmed, the Nexus 6 Android 5.1.1 update is confirmed and the Nexus 5 Android 5.1.1 release is imminent.
In April, Google confirmed a brand new Android 5.1 update dubbed Android 5.1.1. The company's Android 5.1.1 is a small bug fix update that's aimed at alleviating lingering Lollipop problems and some of the problems plaguing Nexus users on Android 5.1 Lollipop.
The Android 5.1.1 release started out with the Nexus Player, a niche product that's available in the United States and other regions around the world. Android 5.1.1 updates for the Nexus 10, Nexus 7 2012 (Wi-Fi), Nexus 7 2013 (Wi-Fi), and Nexus 9 followed though the update remains unreleased for top Nexus smartphones. That should change soon.
Today, a flurry of new Android 5.1.1 release details have emerged and they paint a vibrant picture for those who own a Nexus 4, Nexus 5 or Nexus 6.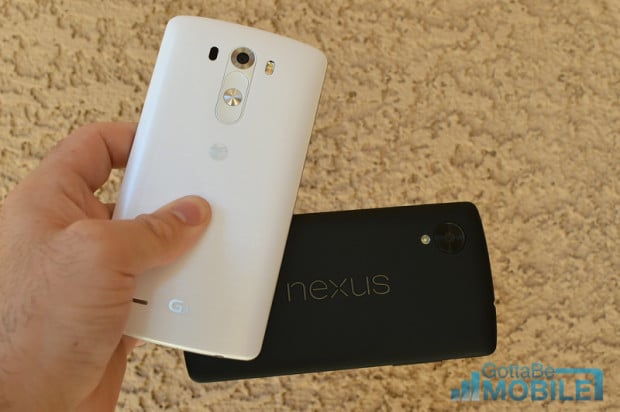 According to Sprint, the Nexus 5 Android 5.1.1 update will be rolling out sometime in the near future as build LMY48B. The carrier says that its Nexus 5 will get Android 5.1.1's bug fixes and security enhancements. The update isn't rolling out just yet but the appearance on its software update page is a sign that we're close.
Canadian carrier Rogers also thinks that we're close to a Nexus 5 Android 5.1.1 update. While it doesn't outline a specific release date for the software, it does say that the Nexus 5's next upgrade is "Coming Soon" which falls in line with what Sprint is telling its Nexus 5 users.
Rogers goes a little bit further though. The carrier, known for releasing key information in advance, also says that it's planning to release a Nexus 4 Android 5.1.1 update and a Nexus 6 Android 5.1.1 update. This doesn't come as too much of a surprise and Nexus 4 and Nexus 6 users can now relax as Google puts the finishing touches on an update that should squash some of the biggest problems plaguing these Nexus smartphones.
Release dates for these new Android 5.1.1 updates remain out of reach and the exact dates will likely come down to Google and its internal testing. Google rarely announces its Nexus Android updates ahead of time as the testing process can be extremely unpredictable. That said, given the information here, it's safe to assume that the company is getting close to the end of the tunnel.
Google's Android 5.1.1 updates have mirrored its other Nexus Android roll outs in that they have stretched out over a week or so. This is standard protocol and Nexus 4, Nexus 5, and Nexus 6 users should expect the same. Sprint also notes that "software updates may be released in stages and can take several days for delivery."
While the Google Android 5.1.1 update is set to make substantial progress for Nexus smartphones, there are still some other devices that are currently without any concrete news. The Nexus 9 LTE, Nexus 7 LTE and Nexus 7 3G are still on older versions of Lollipop and it's not clear when they will be receiving the Android 5.1.1 update and its fixes.
These new Android 5.1.1 release details arrive just a few days before the start of Google's annual developer conference, Google I/O. Google I/O 2015 kicks off on May 28th and it's expected to be the launch pad for at least one new product for Android users.
Android M is rumored for Google I/O and there's a good chance that Google will announce Android 5.0 Lollipop's successor during its keynote on May 28th. Android M's features are still a bit of a mystery and it's not clear if Google will release a developer preview for Nexus devices like it did with Android L last year.
An Android 5.1.1 will likely finish up long before Android M is released to the general public. Google typically releases its new Android software alongside new Nexus hardware and thus far, all Nexus rumors point to a launch much later in the year, possibly in November.