Nexus 4 & Nexus 7 Android 4.4 KitKat Update Roll Outs Detailed
Nexus 4 and Nexus 7 users who are unhappy with the Android 4.4 KitKat update roll out will be happy to know that a Google engineer has shed some light on the update process, detailing just how the company is rolling out the Nexus 4, Nexus 7 and Nexus 10 Android 4.4 KitKat upgrades. And while it won't bring the updates to devices any faster, it will provide a little bit of comfort for those frustrated by the lack of communication.
Yesterday, the Nexus 4, Nexus 7 and Nexus 10 Android 4.4 KitKat updates started rolling out to owners. For the Nexus 4, it was the first roll out. For Nexus 7 and Nexus 10 users, it marked the second time that Google started a roll out. Nexus 4, Nexus 7 and Nexus 10 owners have not been too thrilled with the process and many of them have voiced frustration not only with the long waits but with the lack of communication from Google.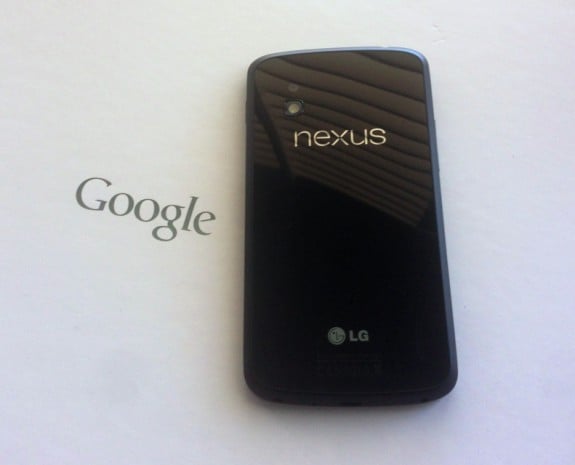 While Google announced the initial roll outs, it didn't announce yesterday's build, something that confused Nexus 7 and Nexus 10 owners and something that sent Nexus 4 owners into a bit of a frenzy. Of course, many users were already riled up by the fact that the Verizon Moto X received Android 4.4 KitKat before their updates arrived.
Those updates are evidently still rolling out though Google has finally offered some details on the situation. Google engineer Dan Morrill has taken to Reddit and detailed the KitKat roll outs for these Nexus devices, likely in an effort to quell the frustration amongst the Nexus 7 and Nexus 4 population in the United States and elsewhere.
Here is how Morrill describes the Android 4.4 KitKat roll out process, and really, the process for any Nexus Android update roll out:
Rollouts are conducted in phases. Typically they start at 1% of devices for around 24 – 48 hours; we watch the return rates and resulting device checkins and error reports (if any), and make sure nothing looks wrong before sending it to more. Then typically it goes to 25%, 50%, 100% over the course of a week or two.

What the percentages mean is that when your device checks in, it has a 1% chance (for example) of being offered the OTA. If it doesn't (randomly) get an offer, it will never get an offer until the next batch.

OW, once your device checks in and gets turned down, that's it until the next batch. Mashing on the "check for updates" button just causes your device to check in again, and get automatically turned down again. Think about how that makes your device feel! WON'T SOMEONE PLEASE THINK OF THE PHONES?!

That said, once the new batch does start, hitting that button does give you a new roll of the dice — but once. Since devices usually only check in for system updates every 24 hours (I think? Certainly on a many-hours basis) this can get you your shot sooner than it would happen on its own.

So, mash away. :) Just be patient, and mashing on it more often than once or twice a day isn't going to gain you anything.
So, this obviously sheds a little light on the upgrade process and it explains why only a small number of Nexus 4 and Nexus 7 owners saw the Android 4.4 KitKat update roll out yesterday. It also explains why only a few Nexus 7 and Nexus 10 users saw the update roll out last week and why the company likely halted the updates so that it could deliver yesterday's bug fix build.
Morrill also says that users who are using the Google Framework Service's trick to force the software are putting their device in danger. We can confirm that we had severe issues with the Google Play Store on the Galaxy Nexus after using the trick and we highly recommend avoiding it at all costs, just like Morrill suggests.
With this in mind, we expect the Nexus 4 and Nexus 7 Android 4.4 KitKat updates to start flowing more freely as the days go on, unless, Google hits another snag. Owners of these Nexus devices should keep their fingers crossed and be on the look out for an update in the minutes, hours and days ahead.
Update: Both the Nexus 4 and Nexus 7 Android 4.4 KitKat updates are now available for manual install.

This article may contain affiliate links. Click here for more details.