Nexus 4 & Nexus 7 Android 4.4 KitKat Updates: 3 Final Details
On November 21st, the Nexus 4 and Nexus 7 Android 4.4 KitKat updates started pushing out to owners after a fairly lengthy wait, at least compared to past Android updates for Nexus devices. With November now in the rear view mirror, we want to offer some final details for Nexus 7 and Nexus 4 users when it comes to the Android 4.4 KitKat update.
In years past, Google offered one major Android update per year. These days, Nexus users are spoiled as Google has seemingly shifted to a two update per year approach. Earlier this year, Google announced Android 4.3 Jelly Bean, an incremental update to Android Jelly Bean and an update that built on the foundation left behind by Android 4.2 and Android 4.1.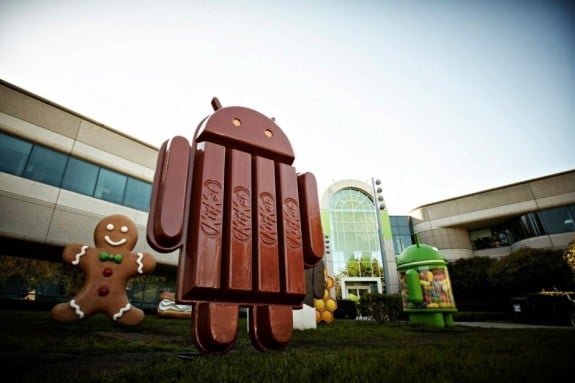 A few weeks ago, Google announced another brand new Android update, Android 4.4 KitKat, an update that also is considered incremental in that it brings some new features and enhancements but doesn't completely overhaul the Android operating system.
The benefactors of this approach and of these updates have been owners of Nexus devices. While many devices are just now getting Android 4.3, Google's Nexus smartphones and tablets are already running Android 4.4 KitKat. However, the roll out was not typical.
Usually, Google updates play out like this. Google announces the update and the update rolls out that day or around two weeks after the announcement date. In the case of Android 4.4 KitKat, it started rolling out about two weeks after it was first announced, only to see the update halted. This lead many Nexus users to moan about the slow moving update and led some to swear off Google's Nexus devices. Whether or not those users stick to their word remains to be seen.
Late in the month of November, Google fulfilled its promise and rolled out Android 4.4 KitKat for the Nexus 7 2012, Nexus 7 2013 and the Nexus 4 to go along with the Nexus 10 Android 4.4 KitKat update. Since then, we've seen some details emerge and here, we take a look at three final, and important details, that Nexus 4 and Nexus 7 users around the globe should know about.
Android 4.4 KitKat Update Roll Out Complete
The first thing that Nexus 4 and Nexus 7 owners will want to know is that the Android 4.4 KitKat roll out for both of these devices appears to be complete. We aren't seeing any more complaints about the update being unavailable and the Nexus 4 and Nexus 7 updates finally showed up on our devices over the weekend. Given that the updates rolled out on November 21st, it looks like the OTA push is either just about done or done.
If you haven't seen the update, it's worth waiting a few more days. Again, these upgrades can take a few weeks to push out completely. If it doesn't appear within the new few days, it might be worth sideloading the software onto the device. This entails downloading the update from Google and installing the upgrade manually. Again, we doubt that there are very many people who haven't seen the OTA, but if you haven't a manual install is a possibility.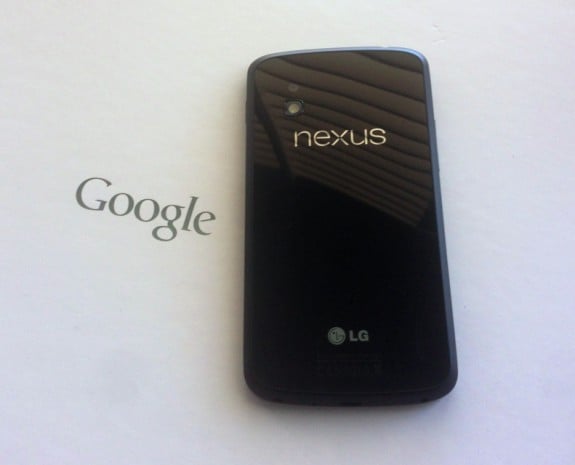 The big takeaway from the Android 4.4 KitKat roll out for the Nexus 4 and Nexus 7 is this. Nexus devices will always be among the first but Google is going to take its time, even if people threaten to jump ship. It's not perfect by any means but the process is in place so that the company can catch issues and ensure a smooth delivery to millions of users.
Google will employ the same strategy moving forward, Nexus 4 and Nexus 7 users can count on it.
Android 4.4 KitKat Bugs
That said, the second big detail that Nexus 4 and Nexus 7 users should be aware of, particularly those that are just seeing the update or have been holding off, is that the Android 4.4 KitKat update appears to be riddled with bugs. While the initial reaction to Android 4.4 KitKat seemed to be positive, we're starting to see another side of the update now that the smoke has cleared.
As we've pointed out, there are a couple of major issues that have come to owners of the Nexus 4. Users are reporting issues with the dialer after installing Android 4.4 wherein it continues to crash. We've pointed out that Paul O'Brien has suggested a fix for the issue but average users aren't going to be able to deal with it, leaving it on Google's shoulders to solve the issue permanently.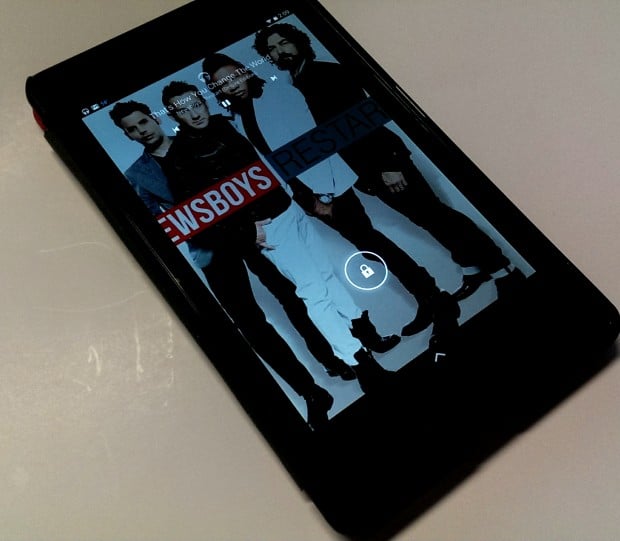 Other problems include a major Exchange bug that is wiping out the battery life on the Nexus 4 and Nexus 7 and it's an issue that Google has acknowledged. It hasn't, however, said when a fix will be arriving. Several users have offered temporary fixes as it's still not clear if Google is going to address the bug with a fix.
There are other issues as well. Nexus 7 users are reporting a drop in performance, something that is odd given that Android 4.4 KitKat is supposedly tailored to ensure fantastic performance, even for devices with lesser specifications. Touch screen ghosting on the Nexus 7 is evidently still prevalent inside Android 4.4 KitKat as well. These are, unfortunately, just a small sample of the bugs that we've seen emerge in the two weeks since the update.
So, those Nexus 7 and Nexus 4 users who haven't updated yet, might want to hold off until Google releases its first bug fix update for Android 4.4 KitKat, a bug fix update that could be coming very soon.
Android 4.4.1
The final Android 4.4 KitKat detail that Nexus 4 and Nexus 7 owners need to be aware of, now that the dust has settled, is that a new bug fix update could be very close. Rumor has it, Android 4.4.1 KitKat is close for the HTC One Google Play Edition. And if Android 4.4.1 is rolling out to the HTC One Google Play Edition, we imagine that it will land for other devices as well.
The rumor comes from noted leakster LLabTooFeR who is typically dead on about software update information inside HTC so it's reliable information. Information that we've uncovered seems to back his rumor up. Analytics show that Nexus 4 and Nexus 7 devices with software labeled Android 4.4.1 have been accessing Gotta Be Mobile with regularity since Thanksgiving. So unless this is a widespread spoof, and LLabTooFeR is wrong, it appears that Android 4.4.1 is the real deal.

Google doesn't announce release dates for these incremental updates so it could roll out at any point. If and when it does, Nexus 4 and Nexus 7 users should expect a slow moving upgrade as Google monitors the situation, just like it did with Android 4.4.
If Android 4.4.1 just so happens to be for the HTC One GE and the HTC One GE alone, users should still expect a bug fix update to emerge in the next few weeks for the Nexus 4 and Nexus 7. With issues piling up, Google can't ignore them for much longer.

This article may contain affiliate links. Click here for more details.