Nexus 4 Orders Start Arriving Tomorrow
The LG Nexus 4, which went on sale earlier this week, will start arriving on the door steps of those that were fortunate enough to place an order starting tomorrow.
Earlier today, Google sent out tracking numbers to those that were able to place orders for the Nexus 4 and at first, the tracking information revealed nothing about when shipments would arrive. However just a short time ago, UPS began confirming the timing for these shipments and despite all of the issues that Google had with the Nexus 4 order process, the shipping time has not been affected.
While expected, this should come as a reassurance to many of those that ordered the Nexus 4 on its release date. Others who ordered, as it turns out, were not as fortunate on Tuesday.
Read: Nexus 4 vs. Droid DNA.
Google began sending out emails to some customers who placed orders on Tuesday for the Nexus 4 telling them that due to the popularity of the Nexus 4, it had to put some orders on back order. It's unclear if it oversold the device but because of the errors and issues that were occurring with the Google Play Store website, it's certainly possible.
The company says that those who are on back order should wind up seeing their order sent out in three weeks or so but it did not provide those unlucky customers with a specific shipping date, instead opting for a vague statement.
Read: Nexus 4 Shipping Halted, Backorder Emails Sent.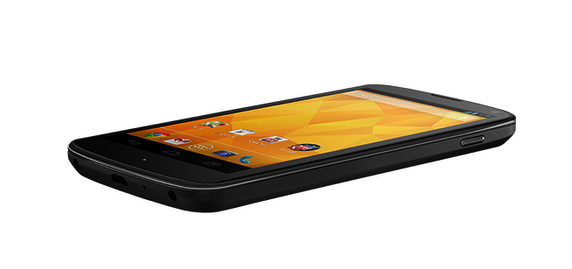 It's unclear exactly when Google's Play Store will be replenished with Nexus 4 stock as the company has only said that it would be fulfilling stock in the coming weeks. Unfortunately, for those that did order, Google will likely be using the new stock to fulfill orders that are on back order which could mean a lengthy wait for the Nexus 4's return to the Google Play Store.
For those that don't wish to wait, the Nexus 4 is currently available on-contract through T-Mobile for $199.99.

As an Amazon Associate I earn from qualifying purchases.