Nexus 5 2015 Leak Reveals All
The first rumors about a new Google Nexus 5 (2015) started to appear way back in February, but for the last few months and all summer long more and more details continue to emerge. Today a huge leak surfaced claiming to know all the details about the new 2015 Nexus 5, and it's suggesting this will be a very impressive smartphone.
Earlier this summer some reports about the Nexus for 2015 arrived, revealing that Google could potentially be planning to release two Nexus phones this year. One made by LG to replace the Nexus 5, and a bigger 5.7-inch smartphone by Huawei that would replace the huge Motorola Nexus 6. We've since heard that multiple times, and now all we need is the final specs, and a release date.
Read: Nexus 2015 Rumors: 5 Things to Know Right Now
We've heard multiple different reports and even seen some concept videos, but nothing concrete. And while today's massive leak needs to be taken with a grain of salt, with no solid source, the level of details being shared are rather surprising. If accurate, Google's Nexus 5 for 2015 could be worth waiting for.
A huge unconfirmed leak surfaced late last night from GizmoChina claiming to have all the details. According to their sources Google's Nexus 5 will be made by LG, have a 5.2-inch screen, and come with a huge battery. Some of these details we've heard before, but most of this report differs from earlier rumors.
They're suggesting an extremely impressive mid-range smartphone for the Nexus 5 2015. We say mid-range because it doesn't have the latest 8-core processor and a huge 21 megapixel camera, but nothing about this leak is mid-range. In fact, it sounds like an extremely impressive "do-it-all" smartphone with a few cuts here and there to keep it affordable, just like Google and LG did in 2013. Here's the full details.
Nexus 5 2015 Specs (Rumored)
5.2-inch 1920 x 1080p P-OLED HD Display
8-core Snapdragon 620 Processor with 3-4GB of RAM
32 and 64GB of internal storage
13 megapixel F1.8 camera with OIS and Laser Autofocus (like the LG G4)
4 MP front camera
3,180

mAh

battery with wireless charging
Rear power button with a built-in fingerprint scanner
Dual Front-facing speakers
USB Type-C Connector with Quick Charging Technology
Aluminum Frame with Matte Black Plastic back (like the original Nexus 5)
more
According to this leak the Nexus 5 could be a combination of the original Nexus 5 and the new LG G4. Opting to use a 1080p screen to keep the price down, while preserving battery life. The 8-core Snapdragon 620 processor isn't a high end 800 series, but still performs extremely well. This also keeps the price manageable, without sacrificing performance. Then, the comments on rear camera and rear power button with a fingerprint scanner, laser autofocus and dual LED flash line up perfectly with some recently leaked cases.
The rest of the details we've heard before, only this leak suggests a bigger 3,180 mAh battery, and has exact models for the wireless charging unit, among other things. Google specifically mentions fingerprint scanners and USB Type-C charging ports during the Android M reveal, both which appear to make it into this smartphone.
Then last but certainly not least, this leak claims the price could come in around $349, and $399. Which could be for a 32 and 64GB version. If accurate, this is an excellent sounding smartphone, similar to the original Nexus 5 only better in every way.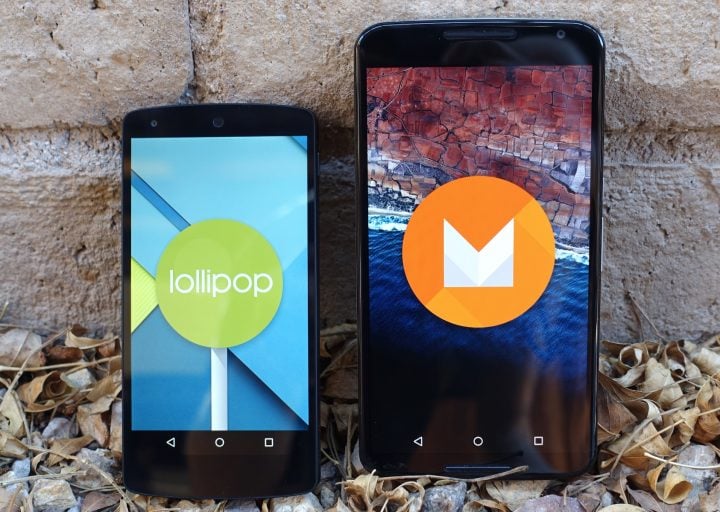 In closing, this leak claims the Huawei Nexus 6 is still a real device, and will come equipped with a 5.7-inch Quad-HD display and a full aluminum design, a 21 megapixel camera and a few other high-end features like wireless charging, but didn't go into specifics.
The next version of Android, dubbed Android M, is set to arrive before the end of the 3rd quarter of 2015, which is the end of September. Along with it will be at least one new Nexus smartphone, like every year prior. If these rumors are accurate, that will be the all-new 2015 Nexus 5 made by LG, then later this year closer to the holiday season another Nexus 6 will be released by Google and Huawei. This report doesn't have any credible link or source, but could come from their own internal sources.
For now we're taking it with a grain of salt, as it almost sounds too good to be true. However, with Android M set to be released before the end of September, we should start seeing and hearing more about the new Nexus that will launch along-side of the Android M release.