Nexus 5 2015 vs Nexus 5: What We Know So Far
If recent reports and rumors are accurate, a new Nexus 5 (2015) is in the works and could be released before the end of September. If that's the case, Google's new flagship device will have lots of competition this year, and that includes the aging Nexus 5 from 2013.
For years Google has released new Android smartphones under the Nexus branding near the end of the year, around October and November, but this year things could be completely different. Google promises to deliver the next version of Android, dubbed Android M, before the end of the 3rd quarter, and it could arrive in September along with a few new Nexus smartphones.
Read: Nexus 5 2015 Leak Reveals All
Earlier this summer reports about the Nexus for 2015 arrived, revealing that Google could be planning to release two Nexus phones this year. One made by LG to replace the Nexus 5, and a bigger 5.7-inch smartphone by Huawei that would replace the huge Motorola Nexus 6. We've since heard that multiple times, and now all we need is the final specs, and a release date.
With all of these reports and rumors in mind, we want to compare the original Nexus 5 to what could be coming late next month as a replacement, for those who are on the fence regarding what to buy, and if new Nexus phone are worth waiting for.
The Nexus 5 was a great smartphone that wasn't the best, but did a little of everything really well, and was priced to sell being just $349. Google had a hit on its hands and the device sold out in minutes, and was in and out of stock for months at a time. It had a perfectly sized 5-inch 1080p display, tons of power, a decent camera, and the latest Android 4.4 KitKat. The Nexus 5 was the first smartphone with Android 4.4 KitKat, just like the Nexus 6 was for Android 5.0, and the new Nexus 5 (2015) could be what the company releases to showcase the new Android M (5.2) release.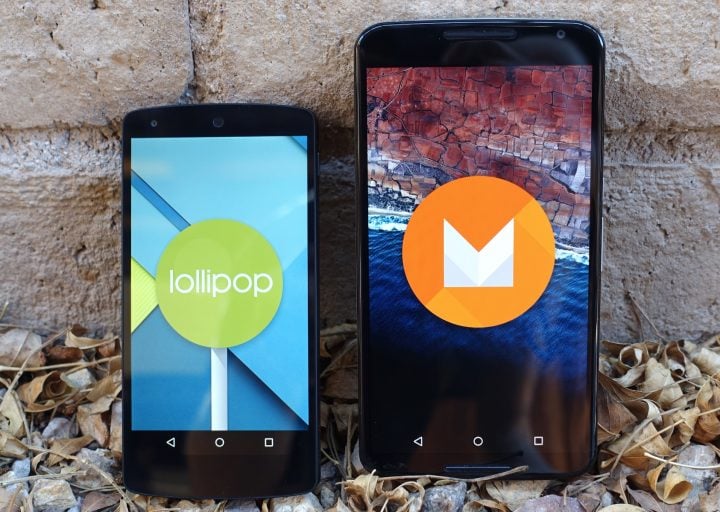 For months rumors have been surfacing about Google's new phone, but as the rumored September release date nears we're starting to hear and see more information. The first rumors started in February, and there are no signs of them slowing down.
With Android M Google's added tons of impressive new features to Android, but they'll need to be tested, which means we can expect some top-tier features to arrive in new Nexus phones. This means they'll likely have some awesome features most phones don't, which could give them a leg up on the competition if done right.
Read: Android 5.0 vs Android M: What's New So Far
Just like Samsung and Apple, this year Google looks to take a two-device approach. A regular Nexus 5 that isn't too big, then a massive 5.7-inch Nexus 6 for those who'd like a bigger screen. Which we can also assume is a move after the huge 6-inch Nexus 6 wasn't nearly as successful as Google had hoped.
With that all said, here's everything we think we know so far about the 2015 Nexus 5 based on rumors, and how it will compare to the aging Nexus 5 millions of smartphone owners still use today.
Display Size
Many smartphone buyers passed on the Nexus 6 last year simply because it was too big. However, almost all manufacturers seem to be going for bigger is better. The Nexus 5 from 2013 was a 5-inch smartphone, a sweet spot for many potential buyers. Then the 6-inch Nexus 6 came out and was just too big for many.
The Nexus 5 in 2015 will reportedly be around the same size, or smaller than the original Nexus 5, yet have a bigger 5.2-inch 1920 x 1080p HD display. Using thin bezels to keep the physical size down, and a 1080p screen instead of a Quad-HD screen means the phone won't be as big, and it will have great battery life.
The same 5.2-inch 1080p screen details have surfaced from multiple different sources, suggesting it may be accurate. This would be the perfect size for many. Slightly bigger than the popular Galaxy S6, not too big, yet a similar form factor as the original Nexus 5. We don't need 2560 x 1440 Quad-HD displays either, as that only drains battery, not to mention makes the cost increase dramatically.
The new 2015 Nexus 5 should have a great 5.2-inch 1080p screen with plenty of power, it won't be too big, and it should have some of the best battery life of any Nexus smartphone ever released. We're also hearing it will use LG's P-OLED technology. This means it may be flexible or slightly curved like the LG G4, and be very durable and resistant to scratches or damage.