Nexus 5 2015 Concept Shows What Users Want
If some Android users had their way, Google would release a brand new Nexus 5 2015 refresh complete with premium features and a new design. While that might not be in the cards for the new Nexus, a designer has taken it upon himself to dream up a Nexus 5 2015 concept that's good enough for Google. And Samsung.
In the fall of 2013, after weeks of rumors and speculation, Google announced its LG-made Nexus 5 alongside its Android 4.4 KitKat update. The device, which followed in the footsteps of the Nexus 4, delivered a ton of new features including a black matte design, gorgeous 5-inch display, vanilla Android, and more. For many, it was the ideal Nexus smartphone.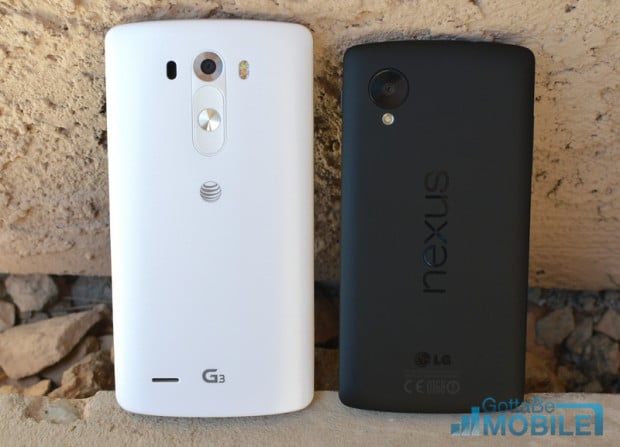 In November, Google announced the Motorola-made Nexus 6, a successor for the Nexus 5. Like the Nexus 5, the Nexus 6 delivered a laundry list of impressive features including a new design, camera, processor, and Android 5.0 Lollipop. Instead of a 5-inch display, the Nexus 6 features a massive 6-inch display that puts it into "phablet" territory.
Earlier this year, Google phased the Nexus 5 out of the Google Play Store and the Nexus 6 will now reign as the top option until Google gets around to announcing a brand new Nexus phone. And some, not all, are hopeful that the company will return to its roots with an all new Nexus 5 2015 edition.
With Nexus 2015 rumors at a standstill, Android enthusiasts and designers are taking it upon themselves to deliver their own versions of the 2015 Nexus smartphone. And one concept that we've seen pop up several times is an updated take on Google's Nexus 5.
The latest is a Nexus 5 2015 concept from Miqdad Abdul Halim and it's absolutely stunning. In addition to an array of premium features, this Nexus 5 2015 concept delivers a design that should have fans of the Nexus 5 drooling. For some (us included), this is the Nexus 5 that Google should have made back in 2013. And while it's a Samsung Nexus concept, it could really come from any Android manufacturer.
Nexus 2015 rumors haven't pointed to a new Nexus 5 but they have pointed to a change in manufacturers. Reports have pegged LG as the leading candidate to make the next Nexus smartphone. If true, the Nexus 2015 or whatever it's called, would be the third Nexus smartphone that LG's made following the Nexus 4 and Nexus 5.
Google staff reportedly stopped into LG's headquarters in Korea, took a tour of LG's display division to see its latest technology, visited the company's research and development labs, and went through the departments overseeing advancements in wireless charging and the OIS camera and laser auto focus parts seen in recent LG smartphones.
Nexus 5 2015 rumors have also pegged Huawei as another potential partner in Google's Nexus program. The Chinese company is reportedly tasked with producing a cheaper Nexus smartphone. Specific details, however, remain scarce.
If Google opts to release a Nexus 2015 phone, it will almost certainly be running the company's Android M update. Android M is expected to debut at Google I/O later this month and a report from Bloomberg outlines at least one major feature expected to be on board Google's next Android update:
Google's Android operating system is set to give users more detailed choices over what apps can access, according to the people, who asked not to be identified because the matter remains private. That could include photos, contacts or location. An announcement of the change, which would put Android closer in line with Apple Inc.'s iOS, is expected for Google's developer's conference in San Francisco this month, one of the people said.
With LG rumored to be making the next Nexus, the door for a Nexus 5 2015 refresh remains open. Either way, expect the new Nexus smartphone to feature Android M and its usual set of upgraded features.