Nexus 5 Android 4.4.4 KitKat Problems Still Plague Users
Google's Android 4.4.4 KitKat update is still causing problems for select Nexus users and Nexus 5 users in particular are complaining about an assortment of Android 4.4.4 KitKat problems including issues with GPS, battery life problems, random reboots, slow charging, and more.
In June, Google rolled out two new Android 4.4 KitKat updates to Nexus 5, Nexus 7, Nexus 10, and Nexus 4 users. The first was Android 4.4.3 KitKat, a bug fix update that tackled Android 4.4.2 KitKat problems and an update that also delivered a new look to the dialer and the People application. It was a huge update for Nexus smartphones and Nexus tablets.
Android 4.4.4 KitKat arrived a few days later though its impact wasn't as significant. Android 4.4.4 KitKat, for Nexus users, was and is a small update with a security patch for an OpenSSL vulnerability. It's an important update but it simply does not have the change log that came with the company's Android 4.4.3 KitKat update.
Android 4.4.3 KitKat and Android 4.4.4 KitKat were both issued to improve the Android 4.4 KitKat experience and tackle lingering Android 4.4 KitKat problems. However, as we've pointed out, Google's Android 4.4.3 KitKat and Android 4.4.4 KitKat both delivered problems of their own to Nexus users around the globe.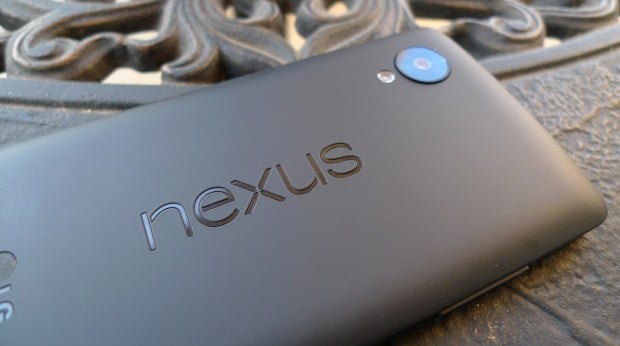 We continue to see a steady stream of complaints about Android 4.4.4 KitKat on Google's Nexus Product Forums. And while there are complaints about Nexus 4 Android 4.4.4 problems and Nexus 7 Android 4.4.4 KitKat problems, the loudest complaints come from owners with the current version of the Nexus smartphone, the Nexus 5.
Nexus 5 Android 4.4.4 KitKat problems have been frustrating users since June and they continue to plague some Nexus 5 owners to this day. While some of these issues are minor, there are others appear to be hampering the overall experience on the Nexus 5, something that should never happen after an Android update.
Owners of the Nexus 5 continue to complain about poor Android 4.4.4 KitKat battery life. Nexus 5 battery life has never been fantastic but it appears that Android 4.4.4 KitKat is having a negative affect on the charge on some devices. Nexus 5 owners are also complaining about slow charging, an issue that we ourselves noticed after installing Android 4.4.4 KitKat.
We still haven't discovered a fix for the slow charging issues though users have reported success after trying some of our Nexus 5 battery life tips. They are not guaranteed to work but there is a chance that they will help stave off battery drain moving forward. It also might be worth booting up the Nexus 5 in safe mode to isolate any issues with third party apps.
To boot into safe mode, follow these steps:
Make sure the Nexus 5 screen is on and then press and hold the Power button.
Touch and hold the Power off option in the box that pops up.
Tap OK in the following dialog to run safe mode.
Other Nexus 5 Android 4.4.4 KitKat problems include various types of random reboots, issues with the camera, touchscreen problems, data connectivity issues, email crashes, wonky volume buttons, Google Music hiccups, Wi-Fi problems, and lingering GPS issues that seem to have carried over from Android 4.4.2 KitKat.
The Nexus 5 GPS issues are more prevalent than the rest. Fortunately, thanks to a Google employee, Nexus 5 users have some potential fixes to try out before performing a hard reset:
1. Check for OS update

Make sure you're on the latest version of the Android operating system (which as of this writing is 4.4.2) by visiting Settings > About phone > System updates. If you're not running the current version of Android, update it and then check your GPS again.

2. Check for app updates

Double check that your apps are up to date by opening the Google Play Store app > My apps > Installed. Make sure that any apps you've been using with your GPS are up to date, then test your GPS.

3. Test your phone in safe mode
Try starting your device in safe mode and not running any apps you've installed to test if one of them is interfering with your GPS readout. If you don't experience the problem while in safe mode that's a good indication that an app you've installed is the source of your issue.

4. Reset your phone

Try resetting your device to see if the problem persists. After performing a reset, test your GPS before installing any other apps.

5. Check a GPS test app
Use a GPS testing app to ensure that your phone is connecting to GPS correctly. It's important to test your GPS app only after eliminating other potential sources of GPS interference, so you should reset your device before testing it. Here's how:

Reset your phone by visiting Settings > Backup & reset > Factory data reset

 

but don't install any apps.
Download and install a GPS test app such as GPS Status & Toolbox.
Place your phone in airplane mode.
Go outside and find a spot with a clear view of the sky.
Reboot your phone.
Open the GPS test app and see if it acquires satellites.

If the GPS test app results indicate that your phone is having trouble connecting to GPS, I suggest contacting the place you purchased your phone from and asking about warranty or repair service. If you purchased it directly from Google you can contact the Google Play Support Team here.
Unfortunately, many of these other issues don't have permanent fixes. Others don't even have temporary fixes and it's not entirely clear when Google might attempt to fix them. Those unable to find a fix in those forum threads or through other means might consider wiping the Nexus 5 and starting fresh from scratch. Often times, this will dislodge problems. Users will, of course, want to back up their files.
With Android L on the way, there's a good chance that we won't see another Android 4.4 KitKat update between now and the arrival of Google's next big update. And what this means is that Nexus 5 users and other Nexus users dealing with Android 4.4.4 KitKat problems, might have to rely on temporary fixes and the community to solve their issues.
And that's precisely why we are bringing these issues up. To draw attention to them, to generate discussion and to hopefully point Nexus 5 users in the right direction ahead of Android L.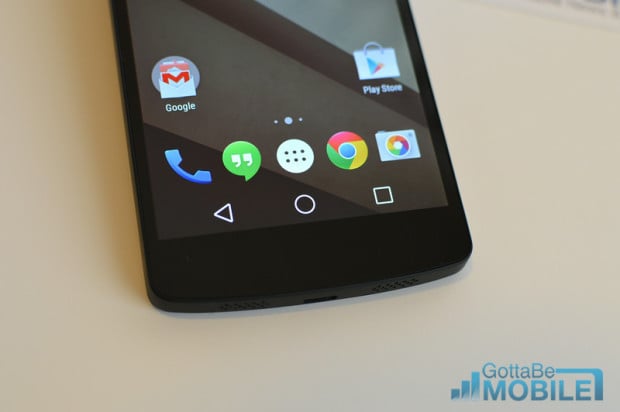 We know that Android L has the potential to fix at least one Nexus 5 problem but we expect the update to be chock full of bug fixes for Android 4.4.4 KitKat problems as Google works to stabilize its operating system.
The Android L release date is still unknown though rumors have pointed to an arrival alongside a new Nexus 8 tablet from HTC and perhaps, a new Nexus 6 smartphone from Motorola. The Nexus 6, if real, would likely replace the Nexus 5 as Google's top Nexus smartphone. Both devices are expected to arrive in the fourth quarter.

This article may contain affiliate links. Click here for more details.