Nexus 5 Android 5.0.1 Update: Impressions & Performance
Earlier this week, Google started pushing out its highly anticipated Nexus 5 Android 5.0.1 Lollipop update, a bug fix updated aimed at tackling Android 5.0 Lollipop problems. With Android 5.0.1 problems swirling and the roll out ongoing, we want to take a look at the Nexus 5 Android 5.0.1 Lollipop update and its performance. This is our early Nexus 5 Android 5.0.1 review.
In November, after a lengthy beta process, Google rolled out its brand new Android 5.0 Lollipop operating system. Android 5.0, which was first announced back at Google I/O 2014 in June, delivered a number of huge changes to the Android OS including Google's new Material Design, a revamped lock screen, changes to notifications, and various other fixes and improvements that made it a much bigger update than last year's Android 4.4 KitKat update.
Over the course of November, Google pushed out Android 5.0 Lollipop updates to the Nexus 10, Nexus 7, Nexus 6, Nexus 9, Nexus 4, and the Nexus 5. The Android 5.0 Lollipop update serves as the first major Android update for the Nexus 5, a device that arrived with Android 4.4 KitKat on board back in the fall of 2013.
In addition to the these brand new features, the Nexus 5 Android 5.0 Lollipop update also delivered a number of Android 5.0 problems, problems that Nexus 5 users started complaining about on social media and on Google's own Nexus Help Forums. Nexus 5 problems included lag, battery drain, Wi-Fi issues, and more. These problems led to calls for an immediate bug fix update.
This week, Google finally rolled out the Nexus 5 Android 5.0.1 Lollipop update, an update that comes with bug fixes and improvements, and an update that should squash some of the initial Android 5.0 Lollipop problems once and for all.
I've spent some quality time with Google's Nexus 5 Android 5.0.1 Lollipop update and today I want to share my initial feedback with fellow Nexus 5 users. These are my first impressions of Google's Nexus 5 Android 5.0.1 Lollipop update, a tiny update but one that comes with potential to both help, and hurt, performance on Google's aging flagship.
Nexus 5 Android 5.0.1 Installation
While I'm typically nervous before installing Apple iOS updates, I never get that way before I install Google's Nexus Android updates. I've installed tons of Android updates in my day and I honestly can't remember the last time I ran into an issue during the installation process. Keep in mind, I keep my software stock and I don't flash custom ROMs. I also avoid sideloading if I can. Both of those can be catalysts for Android installation problems.
The Nexus 5 Android 5.0.1 installation process went off without a hitch. The update is tiny, about 13MB in size, and the entire process from start to finish took about seven to eight minutes. Installation times will vary from user to user but given the size of this update, I doubt it's going to take any longer than 15 minutes to download and install.
I still recommend setting aside some quiet time to get this update on board. While my experience was fluid, you never know how your installation process might go, especially if you've tinkered with your software.
Nexus 5 Android 5.0.1 Lollipop Review (Early)
I've spent about six hours with the official, public version of the Nexus 5 Android 5.0.1 Lollipop update. Before getting into this detailed review and my impressions, I should note that mileage is going to vary from device to device, person to person. That is to say, I probably don't have the same apps installed and there's a chance that I use Google Chrome, play more games, and use my home screen more than you do.
So, consider this your general guide as you try to decide whether Android 5.0.1 Lollipop is worth installing on your Nexus 5 right now. Remember, you don't need to install it the second it pops up on your phone.
Apps
In the weeks since the Nexus 5 Android 5.0 Lollipop update I've heard, and seen, various complaints about app performance. Users continue to complain about some of the more popular applications, Facebook is one of them, and it's clear that some Nexus 5 users are experiencing issues post-Android 5.0 release.
As I've noted in my extensive Android 5.0 coverage, I haven't run into too many issues with my core set of apps or any of the outliers. Crashes are infrequent and they've been isolated to a few apps including Twitter, Spotify, Google Chrome, and Facebook. Developers have done an outstanding job releasing timely bug fix updates and Android 5.0 compatibility updates and that's made the transition from Android 4.4 to Android 5.0 pretty smooth.
I can say the same for Android 5.0 to Android 5.0.1, at least for the moment. I've gone through all of my applications, I have about 50, and I haven't run into any major problems. They open up when they're supposed to open up and they seem to be performing at a high level. Of course, that could change in the days ahead but given the track record I just laid out, I am confident that Android 5.0.1 won't have a negative impact on most applications.
There's no fool proof method for preventing app issues but I can offer you some advice. If you are on Android 5.0.1 Lollipop already or if you're thinking about heading there, go in and update your applications. I've installed a ton of updates in the past week so there are certainly some bug fixes out there waiting for you. If problems persist, get in touch with the developer.
Android 5.0.1 Lollipop Battery Life
Over the past month, I've heard from several Nexus 5 users who've experienced abnormal battery drain with Android 5.0 Lollipop on board. Android updates are not supposed to initiate battery drain so my guess, and this is what I've told them, is that the battery drain is being caused by third-party applications or bad habits. Most of the time, it's not the Android update itself causing the issues.
The Nexus 5's battery life has always been sub par, at least on my device, and Android 5.0 Lollipop did nothing to hurt it. It also didn't improve it though the new battery saver mode tucked into the battery settings was a nice touch. I'm not noticing anything different with Android 5.0.1 which is both a good thing and a bad thing.
Good, because I'm not seeing any weird drain, charging issues or problems with standby battery life. Bad, because there isn't a significant improvement. Not that I expected one. I've only had the software on the phone for a short time so I can't relay any feedback about long term battery life but from what I've seen so far, I don't think Android 5.0.1 poses too much of a threat.
If you are on Android 5.0 or you've already made the move to Android 5.0.1 and you're seeing some strange issues, I encourage you to check out our list of Android 5.0.1 problems and fixes.
Wi-Fi, LTE & Bluetooth
Wi-Fi, cellular data and Bluetooth issues have been fairly prominent after Google's shift from Android 4.4 KitKat and Nexus 5 users have been complaining about their fair share of connectivity problems. I still haven't seen any and that goes for Android 5.0.1 as well.
My Nexus 5 is able to pull down solid speeds over Wi-Fi. AT&T's LTE network is working fine when I pop in my SIM card, and I've been able to connect my Nexus 5 to various Bluetooth devices including speakers from Bose and HP.
I've had problems with all of these on previous Nexus devices, the Nexus 7 2012 and the Galaxy Nexus in particular, so it's nice to see all of these holding up so well after a massive update like Android 5.0.
If you do happen to encounter these problems, and I have no doubt that some of you will, take a look at our list of fixes. They will be a great starting point though I definitely recommend pulling in fixes from other places as well.
Bugs & Issues
As I've noted, Android 5.0 Lollipop issues have been a big problem for some Nexus 5 users. Not all of them, some. I spent about a month with Android 5.0 Lollipop and I was unable to detect any visible, hero level problems. Hero level is what I call problems that need an immediate fix. That's not to say that there weren't Android 5.0 problems on board, I just didn't run into any noticeable ones in my travels. Remember, everyone uses their phone differently.
I'm not detecting any major Android 5.0.1 bugs either, at least not yet. Major bugs typically jump right out and I haven't run into anything in my initial time with Android 5.0.1. I haven't seen any random reboots, nothing. Android bugs have a funny way of appearing weeks, sometimes even months later, so there's always a potential for something to go wrong at a later date. So far though, Android 5.0.1 feels extremely stable.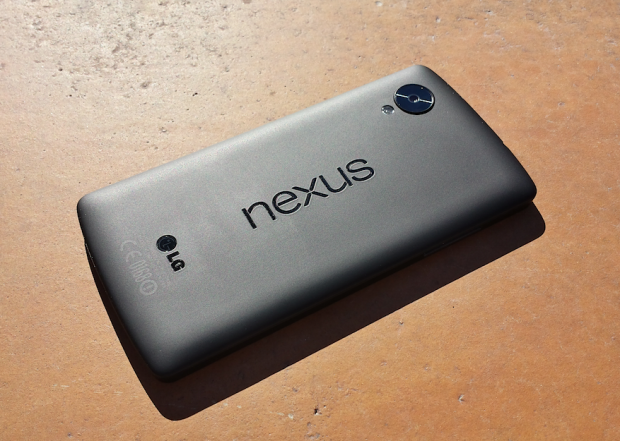 If you're concerned about bugs, head to Google's Nexus Help Forum. That's where Nexus 5 users will go to complain if they encounter a serious problem or one that's isolated to their device. I'm going to continue to dig.
Speed
Some Nexus 5 users were treated to a drop in overall speed after the Android 5.0 Lollipop update. Lag is a killer and it's made me want to throw many devices against a wall. I haven't noticed anything like this on my Nexus 5. Not with Android 5.0 on board and not with Android 5.0.1 on board. Android 5.0.1 is extremely fast, fluid and smooth. Can't ask for much more than that.
Should You Install the Nexus 5 Android 5.0.1 Update?
That's a good question. My answer, at the moment, is maybe. If you're dealing with some major issues on Android 5.0, Android 5.0.1 is probably worth a shot. It's a bug fixer and bug fixers fix bugs, even bugs that aren't listed on the change log.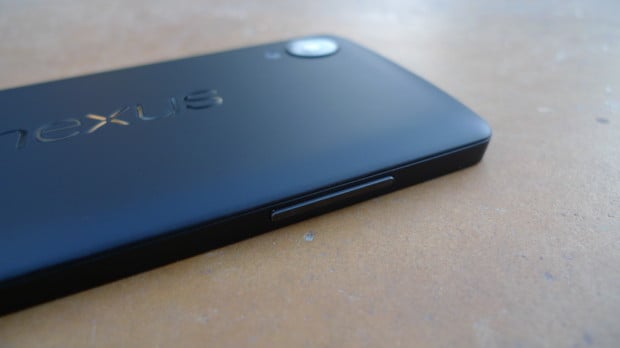 If you're having a solid experience on Android 5.0 or Android 4.4 KitKat, my advice is to wait a few days for the smoke to settle. Major bugs typically make themselves known in the days after the initial release as more and more users gain access to the software. There's really no harm in waiting as there is really no rush to install Android 5.0.1 unless you're dealing with problems.

This article may contain affiliate links. Click here for more details.