Nexus 5 Android 5.0.1 Review: Is It Worth Installing?
Earlier this month, Google started pushing out a new Nexus Android 5.0.1 Lollipop update, a small bug fix update aimed at Android 5.0 Lollipop problems. Google's Nexus 5 was one of the devices that got Android 5.0.1 Lollipop and over the last week, we've been digging into latest update. Today, we take a look at how its performing. This is our Nexus 5 Android 5.0.1 Lollipop review.
Last month, after a lengthy stint as a developer preview, the Android 5.0 Lollipop operating system started rolling out to owners of Google's Nexus smartphones and tablets. The update, as expected, delivered numerous changes to Android including the company's all new Material Design, improved notifications, a changed lock screen, and more.
As expected, the Android 5.0 update also delivered Lollipop problems to owners of Google's Nexus 5, Nexus 4, Nexus 6, Nexus 10, Nexus 9, and Nexus 7. Nexus users complained about an array of Android 5.0 Lollipop problems in the days, and weeks, after the release of Android 5.0 Lollipop and many users called out for an Android 5.0.1 bug fix update with permanent fixes on board. Fortunately, Google listened.
Shortly after the arrival of Android 5.0 Lollipop, Google began pushing out Android 5.0.1 Lollipop, a small but important update to the Lollipop OS. As we've noted, the Android 5.0.1 update brings several important bug fixes to the table including fixes for a Nexus 7 video playback issue and a lockscreen bug that could factory reset a device.
Given Google's history of Nexus Android problems, some Nexus users we've spoken to are weary of Android 5.0.1 Lollipop. That's precisely why I want to revisit the Nexus 5 Android 5.0.1 Lollipop update.
After spending a week with the Nexus 5 Android 5.0 Lollipop update, I want to offer some feedback on my experience. I have several goals. The first is to spark a discussion. I'd love to hear about your own experiences and how the update is treating you. That will not only help me, it will help those who might still be on the fence about installing.
I also want to help you answer this question: Is the Nexus 5 Android 5.0.1 Lollipop update worth installing? It's a question that I've gotten several times in the past few days and while I may not be able to answer it for all of you, I hopefully can answer it for most of you.
Nexus 5 Android 5.0.1 Lollipop Review
For a week now, I've spent a ton of time with the official, public version of the Nexus 5 Android 5.0.1 Lollipop update. Before getting into this detailed review and my impressions, I should note that mileage is going to vary from device to device, person to person. That is to say, I probably don't have the same apps installed and there's a chance that I use Google Chrome, play more games, and use my home screen more than you do. So, consider this a general guide as you try to decide whether Android 5.0.1 Lollipop is worth installing on your Nexus 5.
Apps
Android 5.0.1 Lollipop is a small update for the Nexus 5. It's barely over 10MB. While it might seem inconsequential, that size throws a lot of people off, the Nexus 5 Android 5.0.1 Lollipop is actually a very important update. One, because it has fixes on board but more importantly, because it has the potential to wreck havoc on Nexus devices.
One area that's commonly affected by Android updates is app stability. Over the years I've encountered my fair share of app problems after installing a fresh Android update. So far though, my Android 5.0 Lollipop experience is outstanding and Android 5.0.1, and my apps, continue to deliver excellent performance on the Nexus 5.
I've seen a few issues here and there, mainly with Facebook, Google Chrome and Netflix, but nothing out of the ordinary. All of my other applications (I have 50+ apps including popular apps like Instagram, Twitter, and Spotify) are performing well after the move to Android 5.0.1. That's a testament to the engineers behind these applications and also to Google. Android 4.4 KitKat did not always agree with my apps. Android 5.0 is far more stable.
If you're concerned about experiencing issues after Android 5.0.1 Lollipop, I can't give you a cure-all solution but I can offer some advice. Keep your applications updated. I've installed a ton of updates over the past month and those bug fixes and compatibility updates have ensured a smooth transition for my stable of applications.
If nothing works, reach out to the developer and let them know about your struggles. Developers will often listen to consumer feedback and incorporate fixes into future updates. A simple restart on your Nexus 5 might work as well.
Android 5.0.1 Lollipop Battery Life
I've said it before and I'll say it again. Nexus 5 battery life has always been decent. Not good, not great. Decent. For me, it's one of, if not the most disappointing feature on board. The Nexus 5 is an all-time greats but the camera and battery life issues will be talked about for years to come.
The good news is that Android 5.0.1 Lollipop does not have a negative effect on battery life. At least not yet. I haven't run into any weird battery drain issues, both in use and in standby, and the Nexus 5 is charging as fast as ever. I've run into slow charging issues in my day so I think I'd notice if the Nexus 5 was acting up.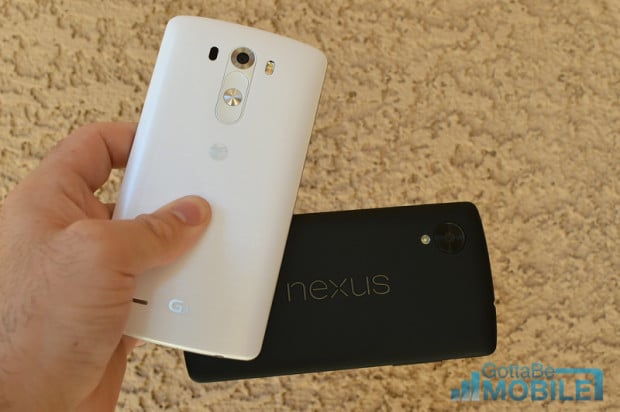 The bad news is that the Android 5.0.1 Lollipop update does not deliver any noticeable improvements to the Nexus 5's battery life. It's par for the course. Not that I was expecting it to fix a problem that's been around since the device's release.
If you are experiencing battery life issues on Android 5.0 or Android 5.0.1, I suggest taking a look at our fixes for Android 5.0.1 problems. I also encourage you to use Android 5.0's battery saver function located in settings. The feature could save you up to 90 minutes of battery life and I've put it to use several times already.
Wi-Fi, LTE & Bluetooth
Connectivity always seems to be a problem for Nexus users. Wi-Fi connections often meltdown after Android updates. Bluetooth has been problematic for years. And LTE, while not as troublesome, can pose issues for Nexus users.
So far, Android 5.0.1 Lollipop appears to be clean of any connectivity issues. At least on my end. Wi-Fi is holding up quite nicely, Bluetooth is functioning per usual and AT&T's LTE network is still delivering strong data speeds both inside, and outside, my usual areas. I haven't seen any significant drop off here and that's a very good thing.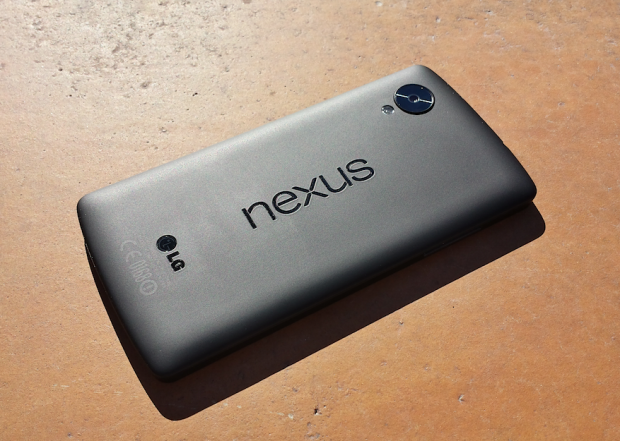 I did not experience any problems after getting Android 5.0 Lollipop on board so I can't speak to whether or not Android 5.0.1 fixes problems. What I can say though is that I haven't noticed anything wrong in the week I've spent with Android 5.0.1.
Those of you that are dealing with issues and those that simply want to learn more about them before installing are encouraged to head to Google's Nexus Help Forum for more information and potential fixes. We've also put together a list of potential fixes that you should bookmark just in case.
Bugs & Issues
I'm always leery ahead of an Android update. Even the tiniest bug fixers have the potential to deliver significant bugs. Android 5.0.1 is aimed at Android 5.0 problems but for some Nexus users, Android 5.0 problems continue to linger. We've also seen various complaints about new Android 5.0.1 problems. There are problems on board but I haven't seen any yet.
Thing is, many of those bugs are isolated to specific devices or specific users and that could explain why my Android 5.0.1 Lollipop experience over the last week has been bug free. I've been poking around the software, probably an unhealthy amount, and I haven't yet run into any noticeable issues. That doesn't mean that there aren't Android 5.0.1 bugs on board, it just means that I haven't run into them yet.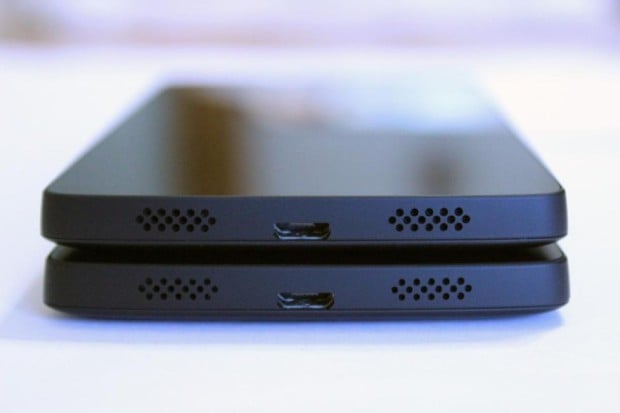 Often, it'll take weeks for issues to pop up. I've seen it happen on some of my older Nexus devices including the Nexus 7 2012. Android bugs have a tendency to emerge in the weeks after a release, not days.
If you're at all concerned about Android 5.0.1 issues, or if you're already on Android 5.0.1 Lollipop dealing with issues, have a look at our list of potential fixes for Android 5.0.1 Lollipop problems. These are a great starting point but we encourage you to shop around and see what other fixes you can find. There's no guarantee that these fixes will help you.
Speed
I heard complaints about speed issues after Android 5.0 Lollipop. I didn't experience them myself but there were enough to cause concern. Thus far, even after installing Android 5.0.1, I've yet to see any slow down. The Android 5.0.1 Lollipop update is crisp, it's smooth and it's as fluid as Android 4.4 KitKat was back in November of last year.
Is the Nexus 5 Android 5.0.1 Update Worth Installing?
If you're dealing with Android 5.0 Lollipop problems, my thought is yes. I haven't run into anything crazy after a week with Google's new update and there are some guaranteed fixes on board the new software. It's worth a shot if you can't find any permanent third-party fixes for your problems.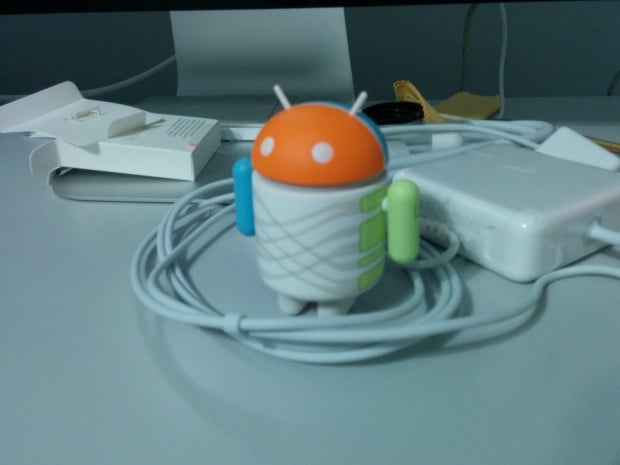 If you're on Android 5.0 Lollipop or Android 4.4 KitKat and you're not experiencing any problems, my advice is to gather as much feedback as you possible can (including  mine) and then make a decision. This is a small update but like I've said, it's an important one given the system-wide fixes for Android 5.0 problems. Most of you are going to want to get it on board but if you're at all nervous, do some extensive research and then make your move.

As an Amazon Associate I earn from qualifying purchases.