August Nexus 5 Android 5.1.1 Update Review
We've been spending some quality time with Google's latest Nexus 5 Android 5.1.1 update and today, we want to take a look at how its performance is holding up as we move away from its release date. This is our review of the August Nexus 5 Android 5.1.1 update.
Google's Android 5.1.1 Lollipop update was first confirmed all the way back in April, a few weeks after the company rolled out its major Android 5.1 update. Android 5.1.1's change log was centered on solving some of the Lollipop issues that had plagued Nexus owners in the months after the Android 5.0 release.
The company's Android 5.1.1 Lollipop roll out landed for its stable of Nexus phones and tablets shortly thereafter taking most of Google's flock from Android 5.1 to Android 5.1.1.
In late July, Google confirmed plans to roll out another Android 5.1.1 build ahead of the Android M release that it has planned for Q3. This new Nexus Android 5.1.1 update is a security fix aimed at patching up the Stagefright vulnerability that was discovered lurking inside Android.
When Google confirmed these new Nexus Android 5.1.1 builds, it also confirmed plans to roll out more timely security updates to Nexus devices, the first of which started rolling out a short time ago.
A few days ago, Google started rolling out its new Android 5.1.1 updates to Nexus devices. Nexus 7, Nexus 6, Nexus 5 users, and others are now being prompted to install a new system update that doesn't change the version but does change the build number of the software.
The August Nexus 5 Android 5.1.1 update is small, it's aimed solely at Stagefright, but it's apparently causing new problems for Nexus 5 users and owners of other Nexus devices. It's something that I said could be the case in my initial impressions of the update.
While these Nexus Android 5.1.1 problems are isolated, they're real, and they might be causing some hesitation amongst Nexus users. And that's why I want to revisit the August Nexus 5 Android 5.1.1 update after a week of use and tell you about its performance.
August Nexus 5 Android 5.1.1 Update Review
On Monday, I installed the new Nexus 5 Android 5.1.1 update build. The update, as many of you now know, is a 10MB file that's patches up the Stagefright vulnerability. It doesn't come with any other bug fixes or changes so it's going to look (and hopefully feel) like the Android 5.1.1 update from earlier this year.
I've spent the past week poking and prodding the update. There have been numerous complaints about this new Nexus 5 Android 5.1.1 build so I felt it was important to share my thoughts on the software after using it for a week.
Before getting into the review, I should note that mileage is going to vary from Nexus 5 to Nexus 5, person to person. I probably don't have the same applications on device and I probably use my phone differently.
So, you'll want to gather more feedback from other Nexus 5 users if you're dealing with problems or if you can't decide if the update is worth the risk. I've started to see more Nexus users share their thoughts about the update so you'll want to do some digging in the hours and days ahead.
Apps
For five days now I've been using as many apps as I can in an effort to weed out troublemakers. I have over 100 applications installed on my Nexus 5 though my core applications include Asana, Slack, YouTube, Chrome, Twitter, Instagram, Amazon, Hangouts, Spotify, Google Maps, and SoundCloud.
All of these applications have been working fine in the days following the release of this new Android 5.1.1 build. Twitter crashed once but that's actually better than usual. Twitter typically crashes a few times a week. So does Google Chrome. Neither one has given me problems this week.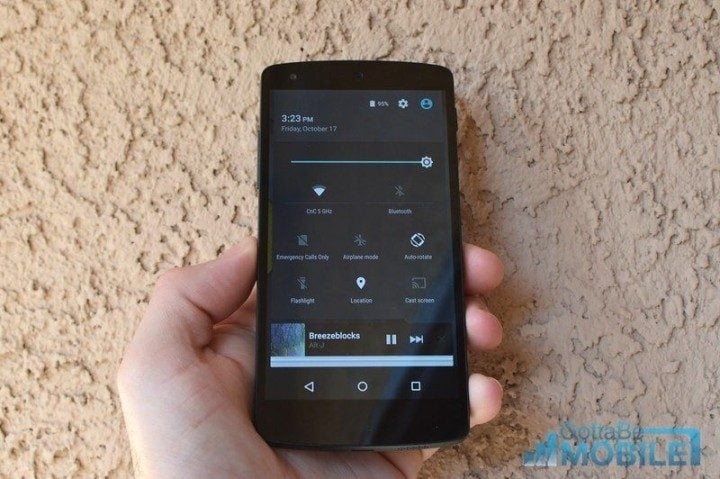 If you're already on this new Android 5.1.1 build and you're having trouble with applications. my advice is this. First, make sure that the app is updated with the latest bug fixes and that the latest version is getting good reviews .
If updating doesn't work, you'll want to try reinstalling the application to see if that helps. If reinstalling doesn't work, you'll want to report the issue to the developer so that its engineering team can take a look at it.
I've seen some complaints about app performance on the Nexus 5 after this update but I've only seen a few complaints. At this point, it looks like most apps are working fine.
Nexus 5 Battery Life
Battery life complaints are common after new Android builds roll out which is why its been surprising to see relative silence after the release of this August Nexus 5 Android 5.1.1 update.
I've seen a few people complain about battery drain but at this point, it's safe to assume that these issues are extremely isolated. This new build isn't causing widespread problems with battery.
So it makes sense that my Nexus 5 battery life is holding up. I've been putting the Nexus 5 through the gauntlet this week and it's performing as expected. I'm able to get about seven hours of use when using a mixture of Wi-Fi and LTE and the phone's still holding a solid charge when in standby.
If you are having issues with battery life or if you are nervous about the potential for battery life issues, take a look at our list of fixes. They should help.
Wi-Fi, LTE & Bluetooth
Android updates always bring connectivity issues to some Nexus users and I've seen several complaints about Wi-Fi and Bluetooth in the aftermath of this August Android 5.1.1 release. I'm just not seeing the same problems on my phone.
My Nexus 5 is still able to hold down an excellent Wi-Fi connection. I tested the phone on several Belkin routers and a TP-Link Archer C9 and it was able to connect and pull down solid data speeds on both.
The device is still able to connect to AT&T's LTE network and I've also been able to successfully pair the Nexus 5 with several Bluetooth devices throughout the week including the Bose SoundLink Mini.
Connectivity issues are common and they came pop up at any time. If you see problems, consult our list of fixes for a potential remedy.
Bugs & Issues
A lot of the problems I've seen this week revolve around peoples inability to install this new security update. If that's your problem, make sure you check out our list of fixes for Android 5.1.1 problems. There is a fix in there for jumpstarting the installation process.
If that doesn't work, consult Google's Nexus Help forums. There are a number of wonderful users on there who might be able to pass along a fix that works.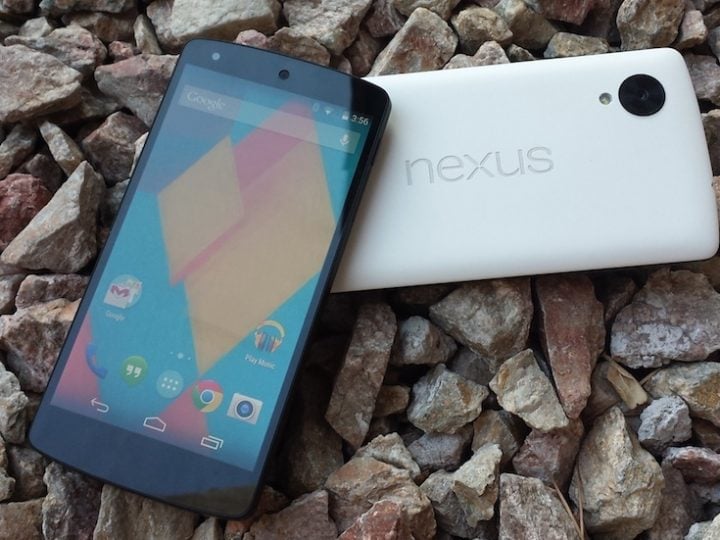 I've been using the Nexus 5's new Android 5.1.1 build for six days now and I have yet to encounter a serious issue. I had a horrible experience with Android 5.1 and random reboots but those haven't returned with the Android 5.1.1. update.
I've looked in as many places as I can but I simply haven't been able to find any standout bugs. This security update is very stable on my Nexus 5 and I hope that that stability continues through the Android M release.
If you are having problems with performance, GPS or something else, take a look at our list of fixes.
Speed
Android updates can sometimes cause a drop in performance. Animations and transitions that were once fast can become sluggish and simple things like opening up a folder can become a chore.
This small build isn't causing any of these problems on my Nexus 5 and I haven't seen widespread complaints about performance problems.
The UI is quick, animations and transitions are fluid, and I don't expect that to change. From a speed perspective, Lollipop has treated my Nexus 5 very well.
Is the August Nexus 5 Update Worth Installing?
In my opinion, it's worth the risk. The update doesn't bring fixes for lingering Lollipop problems but it does plug up Stagefright which could potentially be harmful to you and your Nexus 5.
While I've tracked down new Nexus 5 Android 5.1.1 problems, they're isolated to just a few Nexus 5 users. Most Nexus 5 owners, myself included, haven't seen any major change to the device's performance. And that's precisely what you want from a small update like this build.
Download it, protect your phone and your files, and prepare for the Android M update. It should be coming out here in the next few weeks.
Nexus 7 Android M Update: 5 Important Details
Android M Release Date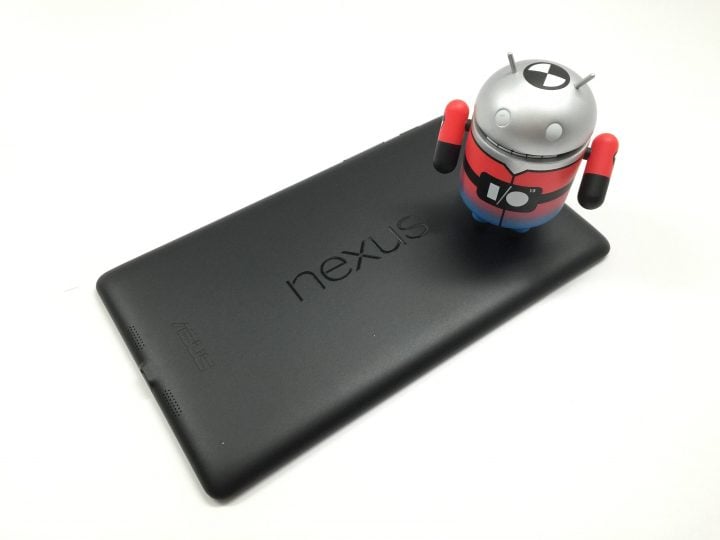 First things first. If the Nexus 7 Android M update, and yes it is an "if" at this point, it will likely be coming sometime in late Q3 or early Q4. Here's why.
Google's confirmed the Android M release for later in the third quarter. This likely means late August or September. Q3 spans from July to September. The company maintains that it will hit this deadline so there's no reason to believe that the release will be held up. It depends on testing but thus far, everything has gone according to plan.
Google typically staggers its Nexus Android releases. What we mean by that is, we usually don't see all the updates roll out at once. Sometimes, devices get software a few days, even a few weeks after the first batch of roll outs.
If the Nexus 7 gets Android M, there's a good chance that it will get the update in Q3. The Wi-Fi model. The cellular versions of the Nexus 7 are typically off the pace by a few weeks. That's why we're leaving the door open for a Q4 arrival for some devices.
We still have one more Android M Developer release to go before Google pushes the final version of Android M so we probably have at least a few more weeks until we know who's getting what and when.