Nexus 5 Android 5.1 Update: 5 Things to Expect Now
Google's Nexus 5 Android 5.1 Lollipop update was first released more than two weeks ago. Since then, the update's trickled out to some users but not all of them. With a Nexus 5 Android 5.1 Lollipop upgrade on the minds of many users, particularly those dealing with Android 5.0 problems, we want to take a look at what we expect from the Nexus 5 Android 5.1 release going forward.
Two weeks ago, Google trumpeted the arrival of its latest Android Lollipop update, Android 5.1 Lollipop. Android 5.1 replaces Android 5.0.2 and Android 5.0.1 as the most current version of Android and as we've pointed out, it comes with a number of heavy duty upgrades for Nexus smartphones and tablets, including the Nexus 5.
Google's Android 5.1 Lollipop update started rolling out to Nexus 5, Nexus 6, Nexus 7, and Nexus 10 owners several days ago though the update still hasn't rolled out in force. Many Nexus users are still waiting for the Android 5.1 Lollipop update to arrive and many are growing impatient with the speed of the roll out and Google's silence.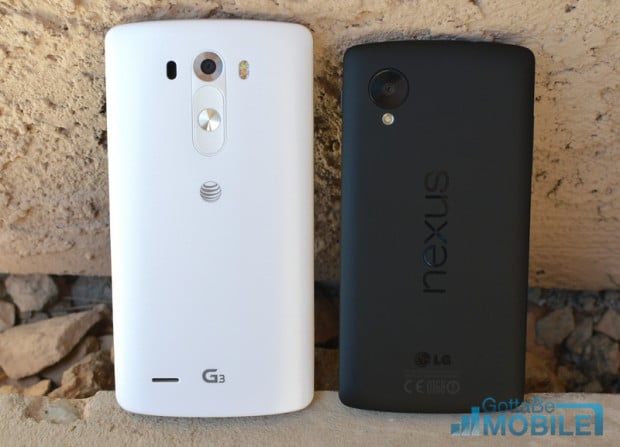 We've been getting bombarded with questions about these upgrades. In particular, Nexus 5 users are curious about their Android 5.1 Lollipop release, a release that brings useful tweaks and bug fixes for lingering Android 5.0 problems. It's a significant update for the aging former flagship and Nexus 5 users are naturally getting antsy.
Today, we want to share our own expectations about the Nexus 5 Android 5.1 release going forward. Here's how we expect Google's Nexus 5 Android 5.1 release to play out from today moving forward. Our goal here is to help set your expectations as we push further into March, away from the initial Nexus 5 Android 5.1 release date.
New Android 5.1 Firmware
Google's Nexus 5 Android 5.1 Lollipop update has rolled out to some Nexus 5 users but we still haven't seen it make the major push that many were expecting in the weeks after its initial release. We continue to see people pick up the OTA, so we're pretty sure it hasn't been put on hold, though the arrival of a new piece of firmware only complicates things.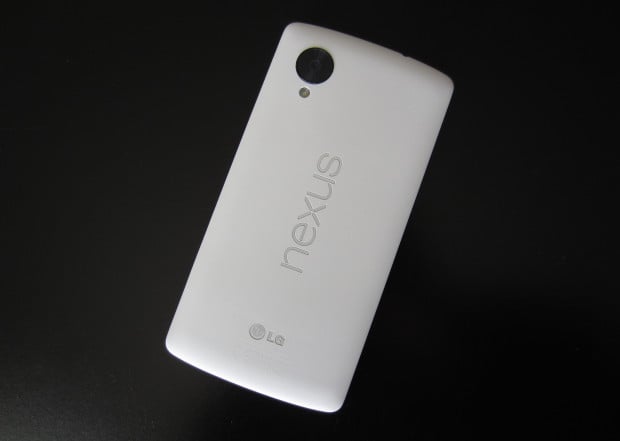 Yesterday, Google released a new Android 5.1 Lollipop update for the Nexus 5. The update is currently available in the Android Open Source Project for developers and it's known as build LMY47I. From what we're hearing, it appears that this is a small update aimed at fixing problems with SIM cards. While there could be some other small changes on board, it doesn't appear to bring a fix for Android 5.1 memory leak issues.
At this point, given its arrival, we expect this to be the build that rolls out to most Nexus 5 users in the future. Google hasn't confirmed anything so like you, we have to just sit back and wait for the OTA process to pick up.
Nexus 5 Android 5.1 Release to Pick Up Speed Soon
We do expect the Nexus 5 Android 5.1 release to pick up speed soon. The arrival of this new build could be the catalyst for that. It's also worth noting that Google's Nexus Android roll outs are usually pretty slow.
Historically, the company has taken one to two weeks, sometimes more, to deliver new Android firmware to Nexus smartphones and tablets. We're now approaching the three week mark. If Google does roll out this new build like we suspect it will, we expect it to take one to two weeks to hit devices. In other words, many of you will probably be waiting until April.
This is an important update for the Nexus 5 and we know that Google is working hard to get it out to as many people in as many places as possible. These roll outs take time. Look for the OTA to pick up steam in the near future.
Mixed Reviews
Once the Nexus 5 Android 5.1 Lollipop update picks up steam, we expect to see a stream of feedback about the update on Android-centric forums and Google's Nexus Help forums. We're already seeing Nexus 5 users detail their experiences with the new update (we've offered our own impressions as well) and what we've gathered is that performance is all over the board.
While we and many others have been having a good experience on Google's older Android 5.1 build, others are struggling. Some users have said that the Android 5.1 Lollipop update killed performance on their device to the point that they needed to factory reset the phone.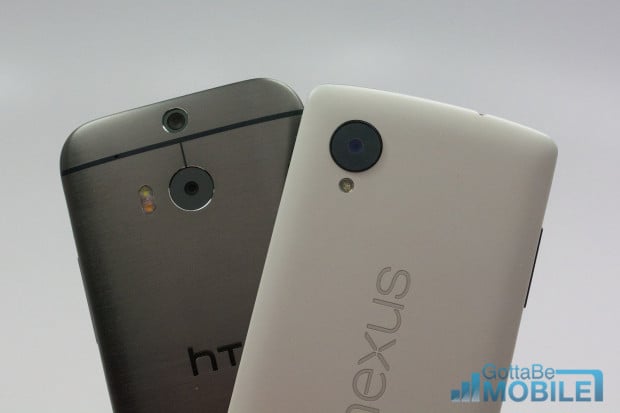 This is precisely why we recommend preparing your Nexus 5, and yourself, for the Android 5.1 update's arrival. There's always some risk installing new firmware, especially on Nexus devices, but you can limit that risk if you do some prep work ahead of the OTA. We followed our own advice and we came out of the Android 5.1 update unscathed.
Android 5.1 performance is going to vary person-to-person, device-to-device so don't take one person's word for it. Not even ours. We encourage you to dig around for feedback on performance before deciding what to do about Nexus 5 Android 5.1. If you don't prepare, you increase your risk of running into issues.
Android 5.1 Problems to Mount
We expect Nexus 5 Android 5.1 problems and bugs to mount as more and more Nexus 5 users get the OTA. We've already outlined several bugs and problems impacting the Nexus 5 after Android 5.1 Lollipop and we expect to see the complaints grow louder as Google's roll out moves on.
We expect to see more complaints about random reboots and app crashes given that the new firmware doesn't fix the memory leak problem. We expect to see more complaints about connectivity and bad battery life. We expect complaints about lag. And we expect smaller issues to pop up for many Nexus 5 users. We expect these problems because they've plagued every single Nexus Android roll out we've ever been apart of.
Expect Android 5.1 Lollipop to fix a lot of problems but you should also expect to hear more about Android 5.1 problems. If you do run into Android 5.1 issues, expect some of these fixes to work in your favor.
A Wait for the Next Major Update
We don't expect another major bug fix update to follow in Android 5.1's footsteps, at least not anytime soon. Google's Android 5.1 is a massive update that took months of engineering and the roll out is still very, very new. Google's been known to release small bug fixes (Android 4.4.3 to Android 4.4.4 is one example) but major updates take a huge effort behind the scenes.
We wouldn't be surprised if Google rolled out another big bug fix before its next major Android update but we would not expect that release to be around the corner. We haven't seen any rumors pop up and we haven't seen anything pop up in testing. We usually see both of those things before a major Android update release.
What this means is that Nexus 5 users need to expect to rely on third-party fixes for Android 5.1 problems. We've put together a list of fixes that could help but you'll certainly want to consult other resources if you run into trouble.

As an Amazon Associate I earn from qualifying purchases.