5 Things to Know About the Nexus 5 Android 5.1 Update
In March, Google started pushing out the Nexus 5 Android 5.1 update, an update that brings feature tweaks and bug fixes for Android 5.0 Lollipop problems. Problem is, many Nexus 5 users remain on Android 5.0.1 Lollipop. This week, new Nexus 5 Android 5.1 update details have emerged and we want to take a look at what users need to know now about Google's release.
Back in early March, Google rolled out the red carpet for its Android 5.1 Lollipop update for Nexus devices. The company touted the new features that would be coming to Nexus users. We soon discovered that these new features would be joined by a long list of bug fixes aimed at crushing lingering Android 5.0 Lollipop problems on Nexus smartphones and tablets.
Google quickly released the update for the Nexus 7 2012, Nexus 10, Nexus 6, and Nexus 5 though the process has been excruciatingly slow and for the average Nexus user, extremely confusing. In particular, the Nexus 5 Android 5.1 Lollipop release has been a bit of a mess. The update has only hit a few users since launch and a new build has only added to the confusion, and frustration, amongst Nexus 5 users.
While the Nexus 5 Android 5.1 update still isn't rolling out in full force, we've seen some new developments take place in the past few days, and we want to share these new developments with you.
As we push into the month of April, we want to take a look at a few things that we think Nexus 5 users need to know about their Android 5.1 update and the Android 5.1 release. This will include some of our own thoughts on the Nexus 5 Android 5.1 update, a look at recent developments and a look at some of the Android 5.1 problems that have come to light in recent weeks.
New Nexus 5 Android 5.1 Update
In late March, Google released a new Android 5.1 Lollipop update for the Nexus 5. The update is currently available in the Android Open Source Project for developers and it's dubbed build LMY47I. Google didn't mark the release with a public announcement or the release of a change log. From what we know, the new build comes with a fix for SIM card problems and not much else.
You Can Install It Now
This new Nexus 5 Android 5.1 Lollipop release is still a bit mysterious but we do know that it's available right now. The OTA file has finally been found on Google's servers which means that Nexus 5 users can now download and install the new software. Thing is, we wouldn't go that route, at least not yet.
It appears that this new Android 5.1 build is rolling out to select regions around the world. We're not entirely sure which regions will get this new build so for now, you should probably avoid downloading and installing this new build.
The global Nexus 5 Android 5.1 Lollipop update appears to be the older LMY47D build and that's the build that we would stick with if you're getting tired of waiting around for Google's OTA to begin.
Nexus 5 Android 5.1 OTA Will Take Weeks
The Nexus 5 Android 5.1 OTA process is still ongoing for users around the world and it's still not clear when the release of these two builds will finish up. One of our Nexus 5 models is still sitting on Android 5.0.1 Lollipop and given that Google's update process is random and unpredictable, we have no idea when the update will arrive.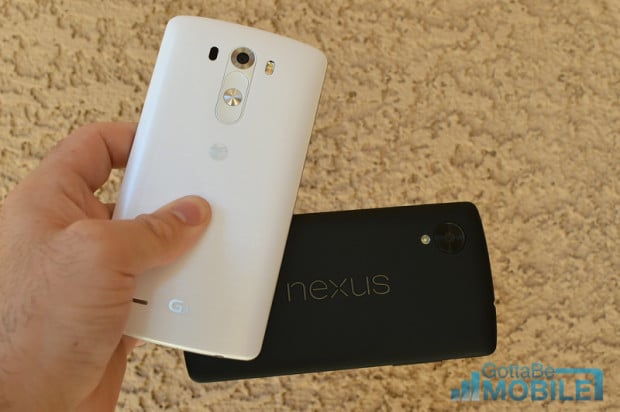 If you're in the same boat remain patient and take a look at these release date tips. They will help you prepare for the inevitable release of your Nexus 5 Android 5.1 Lollipop update.
Nexus 5 Android 5.1 Problems Persist
We've heard from some Nexus 5 users who are frustrated with the slow OTA roll out process. We can understand that but the slow OTA might actually be a blessing in disguise for some of you.
Nexus 5 Android 5.1 problems continue to emerge in the aftermath of the OTA push and the delay gives you a ton of time to not only dig for feedback but also examine the problems and come up with a list of fixes just in case your device runs into similar issues. (We have a helpful guide to fixing bad Android 5.1 battery life as well.)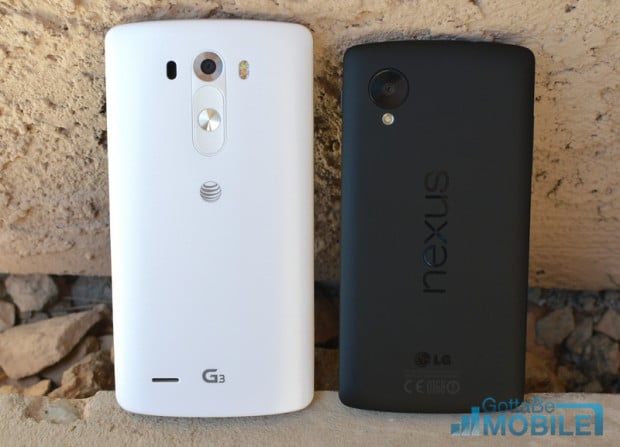 As the OTA continues to move out (extremely slowly), Nexus 5 users are taking to the Nexus Help Forums to complain about a myriad of problems. Nexus 5 users are complaining about battery life problems, about issues with contacts and messaging, about connectivity problems, about Bluetooth problems, about charging problems, about random reboots and random crashes, about problems with the camera, and more. Google's forums are literally full of complaints about Android 5.1.
So while it will almost certainly fix some of the issues on board Android 5.0.1 and below, there's also a good chance that it will allow Lollipop problems to linger and perhaps introduce some problems of its own.
Nexus 5 Android 5.1 Impressions
A few days ago, we posted our own first impressions of the Nexus 5 Android 5.1 Lollipop update. We, like other Nexus 5 users, actually encountered a good experience with the Nexus 5 Android 5.1 OTA. We're still not ready to share our full Nexus 5 Android 5.1 review so we'll share some more impressions of the update. Here's what we've seen so far:
No connectivity issues. Wi-Fi, Bluetooth and LTE are all working fine.
Random reboots have become a problem in the last week. I've counted six of them. As you might imagine, the issue is extremely annoying and at this point, I can't find a fix other than a factory reset.
Battery life is good. I've seen complaints about battery drain but I still don't think Android 5.1 itself introduced the problem. Check out your apps and your own habits before blaming Google.
Apps are crashing more than usual. Facebook, Twitter and Chrome have all been crashing on me lately. Not sure if the crashes are connected to Android 5.1 Lollipop.
The Nexus 5 is very fast with Android 5.1 on board. Smooth like butter.
At this point, if you have the OTA, I advise you to dig around for more feedback before installing, especially if you're not seeing any problems on the firmware that you're on. Android 5.1 does bring some nice feature tweaks but given the issues that I (and others) am seeing, it might not be worth the risk at this point.

As an Amazon Associate I earn from qualifying purchases.