Nexus 5 Android 5.1 Update: Impressions & Performance
Two weeks ago, Google announced its Android 5.1 Lollipop update for Nexus smartphones and tablets including the Nexus 5. The Nexus 5 Android 5.1 Lollipop update is currently rolling out to owners of the former flagship and today, we want to take a initial look at how the Nexus 5's brand new Lollipop update is performing.
When the Nexus 5 first arrived back in the fall of 2013, it was running Android 4.4 KitKat which at the time was Google's newest version of its Android operating system. In the year since the Nexus 5 release, the smartphone's received a number of different updates including Android 4.4.3 KitKat, Android 4.4.4 KitKat and more recently, Android 5.0 Lollipop.
Android 5.0 Lollipop serves as the Nexus 5's first major Android update and it's a big one. As many of you know, the update brings a number of new features, enhancements and fixes including Google's new Material Design. It also, according to Nexus 5 users, brings some problems.
Android 5.0 Lollipop's problems are well documented and they have extended to both Android 5.0 Lollipop and the Nexus 5 Android 5.0.1 Lollipop update, a small bug fixer that rolled out several months ago. These problems are one of the reasons why Google rolled out Android 5.1 Lollipop and one of the reasons why Nexus 5 users are so excited about their latest Android 5.0 Lollipop update.
Android 5.1 Lollipop is a much larger update than Android 5.0.1 bringing fixes along with tweaks to Android 5.0 features. Google's Nexus 5 Android 5.1 Lollipop update was first released nearly two weeks ago into the Android Source Project and last week, the Nexus 5 Android 5.1 Lollipop OTA started pushing out to users.
Google's Nexus 5 Android 5.1 Lollipop OTA is moving out slowly and it should be completed sometime within the next two weeks. Google's OTAs typically take around two weeks to finish up.
I've spent some quality time with Google's Nexus 5 Android 5.1 Lollipop update and today I want to share my initial feedback with fellow Nexus 5 users. These are my first impressions of Google's Nexus 5 Android 5.1 Lollipop update, an incremental update but one that comes with potential to both help, and hurt, performance on Google's former flagship.
Nexus 5 Android 5.1 Installation
Google's Android 5.0 Lollipop OTA process has been a mess from the beginning. The Android 5.0, Android 5.0.1 and Android 5.0.2 Lollipop OTAs were all abnormally slow and the fact that different devices have gotten different versions has made it all pretty confusing, at least for the average Nexus smartphone or tablet user. It doesn't help that Google doesn't announce full change logs either.
I was hoping for something different, a little more straightforward from the Nexus Android 5.1 Lollipop roll out, but that hasn't happened. Who am I kidding? This is a Nexus roll out we're talking about here, nothing is ever simple.
Two weeks ago, Google released the Nexus 5 Lollipop update into AOSP. I was tempted to download and sideload the software right then and there but I passed in favor of waiting for the OTA. I like to wait for the OTAs because there are tons of people that don't sideload software and I want to be able to provide feedback about the installation process to those people.
Over the weekend, the OTA finally appeared and I was able to install the update on one Nexus 5. I might be one of the lucky ones because I've spoken to a number of other Nexus 5 users who have yet to see anything. The OTA is rolling out though, it's just taking its sweet time.
The update is rather large, over 200MB in size, so it took sometime to download and install. Over a fast connection, you're probably looking at 15 to 20 minutes from start to finish. I recommend preparing for the update. I didn't run into any problems but just in case, take a look these tips. They will help, especially if you don't consider yourself a power user.
Nexus 5 Android 5.1 Lollipop Performance
I've spent a few days with the official version of the Nexus 5 Android 5.1 Lollipop update. Before getting into my initial impressions of Android 5.1, I should note that mileage is going to vary from device to device, person to person. That is to say, I probably don't have the same apps installed and there's a chance that I use Google Chrome, play more games, and use my home screen more than you do.
So, consider this your general guide as you try to decide whether Android 5.1 Lollipop is worth installing on your Nexus 5 right now. Remember, you don't need to install it the second it pops up on your phone and there are some valid reasons why you might want to hold off. At least for the time being.
Apps
Some Nexus users are complaining about broken applications after making the move to Android 5.1 Lollipop but so far, my Nexus 5 apps aren't exhibiting any unusual issues. I use my Nexus 5 as a backup phone (my iPhone 6 is my primary device) so I don't have hundreds and hundreds of apps but I do have around 30 core applications that I use on a regular basis. All of them are performing fine after moving to Android 5.1.
Even apps that were causing problems on Android 5.0.1 and Android 5.0 Lollipop (Twitter, Spotify, Google Chrome, and Facebook) are working out fine after the move to Android 5.1 Lollipop. Keep in mind, I've kept them updated with the latest bug fix updates.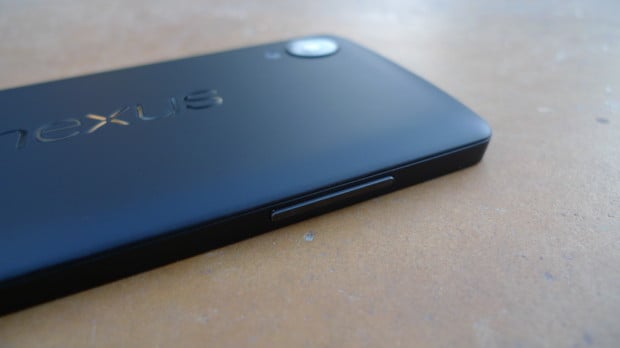 Now, keep in mind, this could all change in the days ahead. Apps have a tendency to start acting up days, weeks, sometimes even months after an Android update release so I'm definitely not out of the woods yet.
If you are dealing with app problems on Android 5.1 or below, here's some advice. Keep your applications updated. If you're still noticing issues after the latest update, try reinstalling the application. That's worked for me in the past. You can also try clearing the data and cache in the apps that are giving you problems. If none of that works, get in contact with the developer and pass the issue along.
Battery Life
Some Nexus 5 users who have installed the OTA from Google say that the update is wrecking havoc on their battery life. While I haven't noticed any abnormal battery drain yet, I've only been using the software for a few days so there's obviously still a very good chance that I'll encounter something I use the update more and more.
Now, it's worth noting that I've never been in love with the Nexus 5's battery. In my opinion, the battery life and camera were the device's Achilles heels so to speak. Android 5.1 Lollipop keeps the status quo which is both a good or bad thing. I'm more of a glass half full kind of person so to me this is a success. It's still not great but at least Android 5.1 didn't make things worse. Yet.
In response to these battery drain complaints, I put together a list of tips that could help those of you suffering from bad Nexus 5 battery life after Android 5.1 Lollipop. Like all fixes, these aren't guaranteed to work, but they are a great starting point for those of you that are noticing some oddities after making the switch to Google's latest update.
Wi-Fi, LTE & Bluetooth
Connectivity issues also tend to pop up after major Android upgrades and such is the case with Android 5.1 Lollipop. In particular, I've seen Nexus 5 users complain about broken cellular data and poor signals. So far, I haven't seen any of those problems on my Nexus 5. It connects to AT&T's LTE network with ease, something that was especially important this past weekend when I needed it as a backup phone at a concert.
Wi-Fi and Bluetooth are both working normally as well. I've connected to several different Bluetooth speakers and a headset without any problems and the Wi-Fi networks that I use on a regular basis are all pairing fine with the Nexus 5. Can't ask for much more than that from an incremental update like Android 5.1 Lollipop.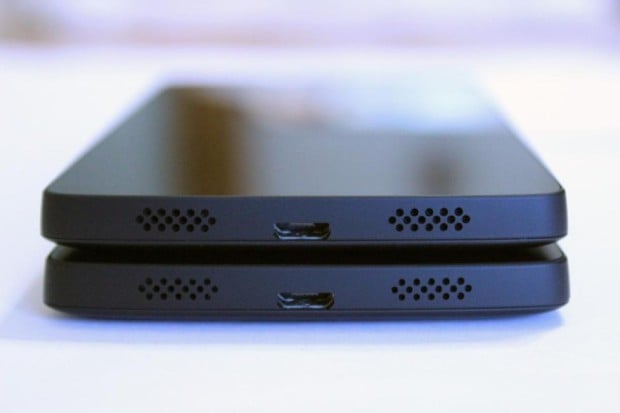 If you do happen to encounter problems with connectivity, and I have no doubt that some of you will, take a look at our list of fixes. They will be a great starting point though I definitely recommend pulling in fixes from other sites and Nexus 5 users as well. Sometimes, unorthodox fixes are the best fixes, they're just a little harder to track down.
Bugs & Issues
There are a number of other smaller, more isolated issues plaguing the Nexus 5 Android 5.1 Lollipop update. I haven't run into any smaller bugs, they're difficult to spot immediately after upgrading, but I have run experienced two random reboots since putting the Android 5.1 Lollipop update on board. Whether that's related to the Android 5.1 memory leak or not, I do not know, but I know that many other Nexus 5 users have experienced the same in the months since Android 5.0's arrival. Google really needs to get that problem fixed.
Other than those random reboots, Android 5.1 Lollipop is stable on the Nexus 5. I'm not detecting any other major Android 5.1 bugs, at least not yet, and I'm pretty confident that I won't run into any down the road. My Android 5.0. and Android 5.0.1 experiences were both fairly good and Android 5.1 Lollipop does bring a number of bug fixes for lingering problems. I'm optimistic.
If you're concerned about Android 5.1 Lollipop bugs and problems, head to Google's Nexus Help Forum. That's where Nexus 5 users will go to complain if they encounter a serious problem or one that's isolated to their device. In the meantime, I'm going to continue to dig.
You'll also want to consult our list of common Android 5.1 problems. I've listed a number of potential fixes there that I think you'll want to take a look, especially if you haven't installed Android 5.1 yet. This way, you'll be prepared.
Speed
Android 5.1 is fast and fluid on the Nexus 5. I know some users (Nexus 6 users in particular) have reported sluggishness and lag but I haven't noticed any slowdown on my Nexus 5 variant. Overall, Android 5.0 has treated my Nexus 5 well and I'm hopeful that the software remains that way for the days, weeks and months to come. I'm not getting rid of the Nexus 5 any time soon. You probably aren't either.
Should You Install the Nexus 5 Android 5.1 Update?
If you are dealing with a ton of Android 5.0 Lollipop bugs or if you want access to Google's new Android 5.1 enhancements, you might consider installing the Nexus 5 Android 5.1 update right now.
The rest of you are better off waiting a few days or maybe even a week or two for the smoke to settle. This way, you can look into additional problems and fixes, gather feedback from other Nexus 5 users, and wait for me to dig a little deeper into the software. The random reboots have the potential to become an annoyance.

This article may contain affiliate links. Click here for more details.