Nexus 5 Android 5.1 Review
Google's Nexus 5 Android 5.1 Lollipop update has been rolling out slowly for several and we're finally starting to see Google make a big push with the roll out. With that in mind, we want to take a look at how the Nexus 5 Android 5.1 update has been performing on Google's aging former flagship. This is our Nexus 5 Android 5.1 review.
In early March, Google announced its Android 5.1 Lollipop update, a follow up to the Android 5.0.1 and Android 5.0.2 Lollipop updates. Google's Android 5.1 Lollipop update isn't your standard bug fixer. It comes with a ton of bug fixes for Android 5.0 Lollipop problems but it also comes with some useful features tweaks for Nexus smartphones and tablets. It's a big update and one that many Nexus users have had their eye on.
Problem is, Google's roll out process has been extremely slow, slower than usual. It's now April, Android 5.1 has been live for nearly a month, and we're just now starting to see the Nexus 5 Android 5.1 Lollipop release pick up the pace. Google's Android 5.1 update has finally started to hit users across the United States and across the globe and many users are now interested in how the update is performing and whether or not it's worth the move from Android 5.1 or below.
I've spent a ton of time with Google's Nexus 5 Android 5.1 Lollipop update and today I want to share some thoughts about the update at the two week mark. My goal here is to help you onto one side of the fence or the other. I keep getting asked the same question over and over and today I want to answer it. That question? Is the Nexus 5 Android 5.1 update worth installing? Let's take a look.
Nexus 5 Android 5.1 Lollipop Review
For around two weeks now, I've been able to spend a ton of time with the official, public version of the Nexus 5 Android 5.1 Lollipop update. Before getting into this detailed review, I should note that mileage is going to vary from device to device, person to person. That is to say, I probably don't have the same apps installed and there's a chance that I use Google Chrome, play more games, and use my home screen more than you do.
So, consider this a general guide as you try to decide whether Android 5.1 Lollipop is worth installing on your Nexus 5. I'm one man with one Nexus 5 variant. I encourage you to seek out feedback from other Nexus 5 users on Android 5.1.
One last thing. It appears that Google's Nexus 5 Android 5.1 update is now widespread. We've seen it pop up for a few Nexus 5 variants (it's 220.7MB in size) in past couple of days so it's clear that the company is making progress. If you haven't received it yet, be patient.
Apps
Android 5.1 Lollipop brings a laundry list of bug fixes for Nexus Lollipop problems though it failed to bring a fix for the memory leak issues plaguing the Nexus 5 Android 5.1 update and Google's other Android 5.1 updates. That's probably why the company is poised to release an Android 5.1.1 update for Nexus smartphones and tablets.
I, like many of you, have gotten a good look at the memory leak. If you're not familiar, the bug causes device memory to build up and fail to clear out. This in turn causes problems for memory intensive applications. The Play Music application is one example I can think of off the top of my head.
In the past two weeks, the Play Music app has crashed numerous times. I've also seen a handful of other app crashes including Facebook, Twitter, and Google Chrome. The launcher process has also crashed a few times. These problems really started to show up about a week ago, I didn't see them on the day of the release, and they are, as you might imagine, extremely annoying. The majority of my apps are working fine, though.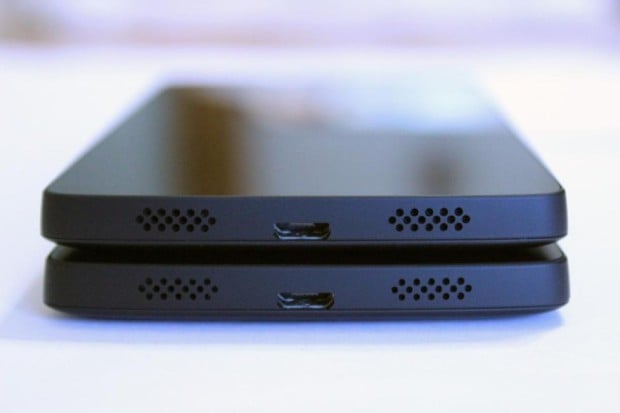 My guess is that Android 5.1.1 does have a fix for the memory leak issues and that it will patch up these problems. Unfortunately, Google hasn't confirmed Android 5.1.1 outright and it's not clear when the update will start pushing out. It could start tomorrow, it could start a month from now. It's impossible to say at the moment.
If you are dealing with app problems on Android 5.1 or below, here's some advice. Keep your applications updated. If you're still noticing issues after the latest update, try reinstalling the application. That's worked for me in the past. You can also try clearing the data and cache in the apps that are giving you problems. If none of that works, get in contact with the developer and pass the issue along.
If that doesn't work, and it may not, all you can do is sit around and wait for more bug fixes and Google's next Android 5.1 update.
Android 5.1 Lollipop Battery Life
In the past two weeks, I've heard some Nexus 5 Android 5.1 battery life horror stories. Some users claim that Android 5.1 absolutely wrecked their battery life and I've seen some people claim that the device is no longer usable. That's bad.
Fortunately, I haven't run into any catastrophic battery life problems after making the move to Android 5.1 Lollipop. My Nexus 5 battery life has never been good but Android 5.1 hasn't made it any worse. I haven't noticed any weird battery drain when using the phone and I haven't seen any weird discharge when the phone is in standby. I also have yet to run into slow charging problems, another issue that's impacting some Nexus 5 users.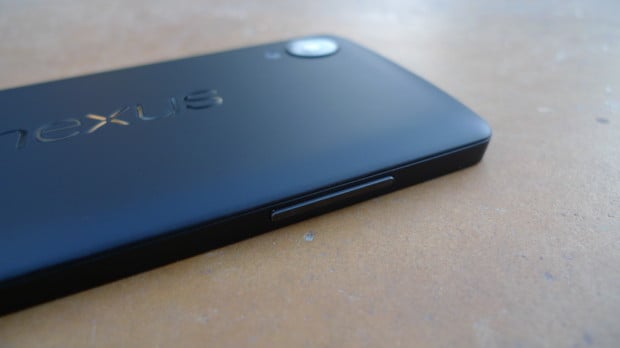 In response to these Nexus 5 Android 5.1 battery drain complaints, I put together a list of tips that could help those of you suffering from bad Nexus 5 battery life after Android 5.1 Lollipop.
Like all fixes, these aren't guaranteed to work, but they are a great starting point for those of you that are noticing some oddities after making the switch to Google's latest update. Android 5.1.1 could help too.
Wi-Fi, LTE & Bluetooth
I've heard Nexus 5 users complain about poor connectivity after moving to Android 5.1. Users have complained about Bluetooth issues and cellular data problems in particular. I haven't seen either of these.
Wi-Fi is working out just fine on my regular networks. I've been able to connect the phone to all of my Bluetooth devices including speakers and headsets, and I haven't noticed any drops or bad connections with AT&T LTE. Everything has been solid up to this point.
Most of the issues I've seen are isolated but that doesn't mean that they aren't problems. If you're already on Android 5.1 and you're running into problems, take a look at our list of fixes. They will be a great starting point.
I also also recommend pulling in fixes from other sites and Nexus 5 users as well. Sometimes, unorthodox fixes are the best fixes. They can just be a little harder to find.
Bugs & Issues
I've pointed out a number of Nexus 5 Android 5.1 Lollipop problems in the days since the roll out and thus far, I've only encountered one major issue on my version of the device.
In the past two weeks, my Nexus 5 has randomly rebooted itself close well over 10 times. I encountered two random reboots on the first day and the problem has been appeared numerous times since then. It's annoying but it's something I'm used to. A year or so ago, I ran into similar problems on the iPhone 5. Memory leaks are no joke and they can wreck havoc on devices and that's why I'm hopeful that Google gets a fix out sooner rather than later.
Other than that, I haven't seen much of anything. I've been digging around for two weeks now and nothing has stood out to me. Smaller issues are a whole lot harder to find, and there's a chance that I will run into something later on, but as of right now the Nexus 5 is performing marvelously. Minus those random reboots of course.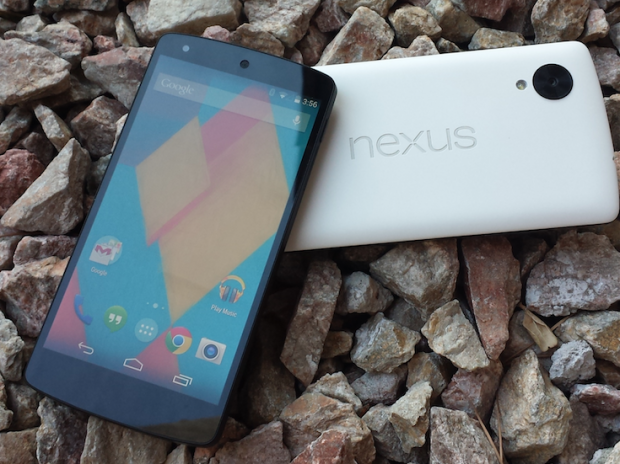 If you're concerned about Android 5.1 Lollipop bugs and problems, head to Google's Nexus Help Forum. That's where Nexus 5 users have been complaining about problems for a number of weeks now.
You'll also want to consult our list of common Android 5.1 problems. I've listed a number of potential fixes there that I think you'll want to take a look, especially if you haven't installed Android 5.1 yet. This way, you'll be prepared.
Speed
Finally, I've heard complaints about lag in the weeks after the Android 5.1 release though I haven'r experienced any slowdown myself. The Nexus 5 Android 5.1 update has been extremely fluid on my version the Nexus 5. My hope is that the Nexus 5 retails its speed in the days or weeks between now and the Nexus 5's next big update. So far so good.
Is the Nexus 5 Android 5.1 Update Worth Installing?
After two weeks, my vision is still a little bit cloudy. There is a lot to like about Android 5.1. It also has its problems. At this point, the only people I recommend the update to are those dealing with unfixable Lollipop problems on Android 5.0 or Android 5.0.1. And even then, the memory leak issue makes the installation a risky proposition.
While there is obviously going to be a temptation to install this update after waiting this long, my advice is to wait a week or two to see if Google puts out an Android 5.1.1 update for the Nexus 5. There's a chance that it might. If not for these random crashes and reboots, Android 5.1 Lollipop would come recommended.
At this point though, I'd take a rain check.

As an Amazon Associate I earn from qualifying purchases.