Nexus 5 Android M Update: 10 Important Details
In May, Google confirmed a Nexus 5 Android M update for release later this year. As we've made a push towards the update's release window, we've started to learn a lot more about Lollipop's successor. With that in mind, we want to take a look at what we think are 10 of the most important Nexus 5 Android M details you need to know about right now.
Rumors leading up to Google I/O 2015 suggested that Google had a brand new Android update up its sleeve for 2015. The rumors weren't surprising. Google typically releases one major Android update per year and it has often used Google I/O as its launch pad.
Sure enough, Google executives took the stage to announce a slew of new details including an Android M update for select Nexus devices.
Android M is Lollipop's successor and it will be rolling out to the Nexus 6, Nexus 5, Nexus Player, and Nexus 9 at the very least. We're expecting it to hit the Nexus 7 2013 as well though Google hasn't confirmed either way.
Ahead of the Android M release date, Google's released a beta version of its Android M update called Android M Developer Preview. It's available for the Nexus 6, Nexus 5, and Nexus 9 and developers (and casual users) have been poking and prodding it ahead of its arrival.
In the weeks since the Android M Developer Preview release and Google I/O, we've learned a lot more about the Android M update for Nexus 5. There are a few things that we think you should know before installing the Developer Preview and there are a few things we think you should know before the Nexus 5 Android M release date.
Android M might not have an official name but it has lots of other official details. Here's what you need to know about the Nexus 5 Android M update.
Android M Could Be Its Last Major Update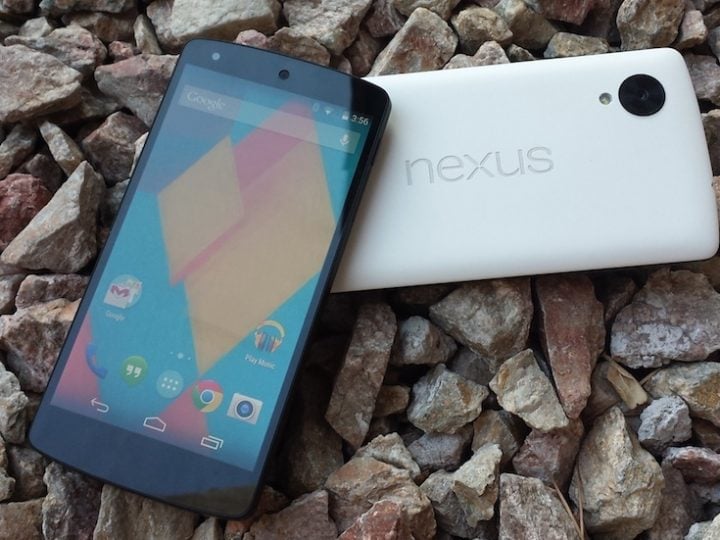 Before we get into all of the finer Nexus 5 Android M details, let's start with one of the most important details.
Android M won't be the end of the road for the Nexus 5 but it could very well be the last major update that Google rolls out for the aging former flagship. Two clues.
First, a report from Android Police. Ahead of the Android M announcement, the publication claimed that Google was planning to release an Android M update. That was confirmed. Furthermore, the site claimed that while the Nexus 5 "will be on the full OTA train until this coming fall," the device "should drop to security patches for another year." In other words, it might not get Android N. And that brings us to our second clue.
Google's website maintains that Nexus devices "may not receive the latest version of Android if they fall outside of the update window, which is usually around 18 months after a device has been released." This Nexus 5 is already 18 months old. It's 20 months old to be exact.
Treat this update like it will be your last major release. You'll probably see Android 5.2.x updates that bring fixes and features but nothing else that's on par with Android M. We probably won't know for sure until next year though.

As an Amazon Associate I earn from qualifying purchases.