Nexus 5 Deal Brings Significant Price Cut
Another day, another Nexus 5 deal though this new Nexus 5 deal is better than many of the others that we've seen emerge in the lead up to the fall and the rumored Nexus 6 release date.
Google's Nexus 5 is closing in on its second birthday. The device, which was announced at the end of October last year, will turn one in November. Google's known for keeping its Nexus smartphones around for a year or so before pulling the plug which means that the Nexus 5's days could be numbered as we enter into fall months.
Despite its age, the Nexus 5 remains a solid smartphone and thanks to Nexus 5 deals, it remains a solid Android smartphone option to those in the hunt for something new.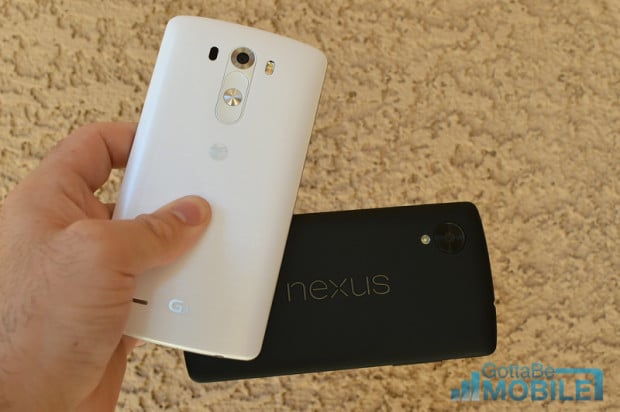 We've seen a number of Nexus 5 deals emerge in recent weeks though the latest from eBay is an impressive one. This new Nexus 5 deal knocks the 16GB Nexus 5 (the D820 model) down to just to $314.99 unlocked. That's a difference of $34.01. That might not seem like a lot but when you consider that this is a tax-free deal outside of New Jersey and comes with free shipping, it all of a sudden becomes a significant discount.

Google charges $350 for its 16GB Nexus 5 and $400 for its 32GB Nexus 5 thought it tacks on tons of surcharges that can add up in a hurry. This new Nexus 5 deal does away with those and offers up a discount that's far more than the $34.01 price cut that's listed with the deal.
Google's current Nexus flagship offers consumers a beautiful 5-inch 1080p display, a speedy quad-core processor, solid 8MP camera with OIS, durable black matte design, Android 4.4.4 KitKat, and it will be getting Google's Android L update at some point down the road. It's still one of the best Android smartphones on the market though rumors suggest that it could be replaced by a brand new Nexus 6 from Motorola sometime later this year.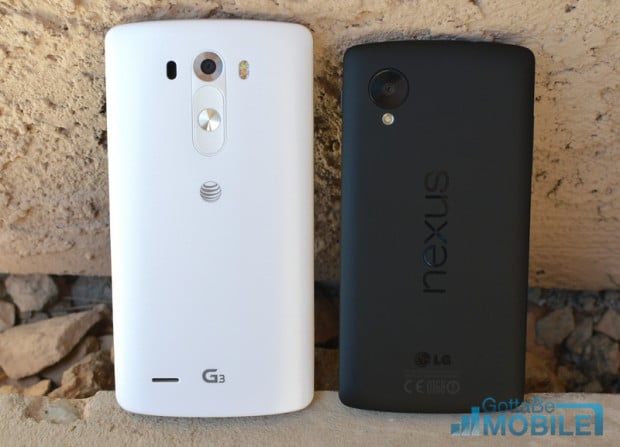 Nexus 6 rumors point to a collaboration between Google and Motorola, a company that has yet to produce a Nexus smartphone or tablet. Motorola's version of the Nexus, a device that's referred to as Nexus 6 and Nexus X, is expected to incorporate a fingerprint sensor into the design. Motorola was one of the first companies to offer a fingerprint sensor with a smartphone (Atrix 4G).
Alleged Nexus 6 benchmarks and rumors point to a number of high-end features including:
2.6 GHz Snapdragon 805 Quad-core Processor with 3GB of RAM
5.9-inch/5.2-inch 2560 x 1440 Quad-HD Display
32GB storage
12-13MP rear-facing camera
2.1MP front-facing camera
Android L
WiFi, Bluetooth, GPS, NFC, and more
Nexus 6 release date rumors put the alleged device inside the month of November. This fits in perfectly with Google's usual Nexus release window and it mirrors what we've heard about the Android L release. Android L, Google's next Android update, is rumored to be coming out alongside the Nexus 8 tablet in the third or fourth quarter.
If true, it could be that the new Nexus smartphone arrives much later than the iPhone 6 and the Samsung Galaxy Note 4. Samsung's Galaxy Note 4 release date is now confirmed for October while the iPhone 6 release date is rumored for mid-September. Apple has a media event scheduled for September 9th wherein the company is expected to detail everything regarding iPhone 6 and the iOS 8 update that powers it.
For now, the iPhone 6 and Galaxy Note 4 will look to compete against last year's Nexus smartphone though it looks like the two flagship devices could potentially be joined by a brand new Motorola Nexus later this year. Look for rumors to pick up as we move closer to Google's usual Nexus smartphone release window.

This article may contain affiliate links. Click here for more details.