Nexus 5: What Not to Expect After Android 4.4 KitKat
Google's Nexus 5 was the first device to its latest Android 4.4 KitKat update and it figures to have Android 4.4 KitKat as its on board software for the foreseeable future given how new it is. That said, plenty of Nexus 5 owners are likely looking toward the future, past the days of Android 4.4 KitKat, wondering what might be in store for Google's latest smartphone.
Every year, five years, Google has released a new Nexus smartphone, one that comes with high-end specifications, a unique design, vanilla Android software and, in recent years, an extremely affordable price tag that comes without the need for a contract. It's a formula that has worked for many years and so it came as no surprise that the Nexus 4, last year's Nexus, was replaced by a device many consider to be one of the best smartphones available.
In October, after months and months of rumor and speculation, Google finally took the curtain down from around the Nexus 5, its hardware, its price and its software. The device's hardware is up there with the best smartphones on the market. Its unlocked price is considered to be amazing for a device of its caliber. And as for its software, well, the Nexus 5 is one of the first devices to run Google's Android 4.4 KitKat, an update that was first announced back in September.
While owners of other devices like Google's other Nexus smartphones, the Galaxy S4 and HTC One have had to wait or are still waiting for Android 4.4 KitKat to arrive, Nexus 5 owners have had the benefit of being able to use Android 4.4 KitKat right from the start. Nexus smartphones always launch with new software and the Nexus 5 was no different. It came with Android 4.4 KitKat out of the box.
However, now that we're a few weeks removed from the Android 4.4 KitKat update's arrival, some Nexus 5 owners likely have their eye on the future, at what comes after the initial Android 4.4 KitKat update. We've already taken a look at what to expect and here, we take a look at what Nexus 5 users should not expect from the future, after the Android 4.4 KitKat update.
Every Nexus 5 Android 4.4 KitKat Issue to Get Fixed
Rumor has it, there is an Android 4.4.1 KitKat update on the way. Google hasn't confirmed anything yet but from the looks of things, the first stop for the Nexus 5 after Android 4.4 KitKat is Android 4.4.1 KitKat. At this point, there is no reason to expect anything less. We've seen a ton of complaints about Android 4.4 KitKat from Nexus users of all shapes and sizes and it's clear that Google has some kinks to work out.
One of the major issues plaguing users is an issue with Exchange wherein the service is broken and draining battery life on the Nexus 5. This is a widespread problem and one that is popping up for many Nexus users around the globe. It's possible that Android 4.4.1 KitKat will address this issue, it's possible that Android 4.4.2 KitKat will address other issues but that doesn't mean that future Nexus 5 updates will tackle every single problem in Android 4.4 KitKat.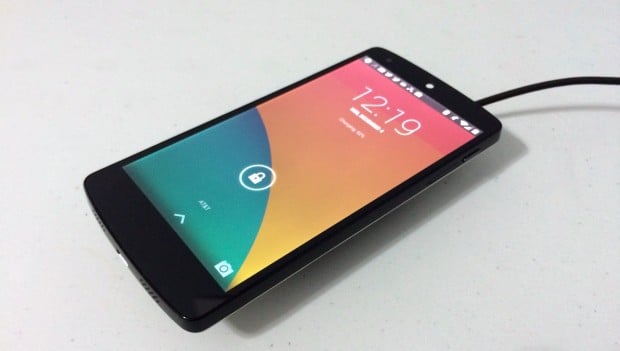 We've pointed out that we expect there to be issues on board future updates and we wouldn't be surprised if many of these bugs were carried over from Android 4.4 KitKat itself. Google does a good job of locating the big issues and eliminating them, but as we've seen with past Android updates, problems linger and they often linger thru future bug fixes and major Android updates.
For example, my Nexus 7 Android 4.2 experience was marred by sluggishness and slow charging battery issues until the day that it randomly died. Android 4.2.2 helped solve some issues but it didn't solve everything. Point is, don't expect everything to get fixed overnight and don't expect everything to get fixed in general.
Nexus 5 Bug Fix Update Announcements
Like Apple, Google typically doesn't announce incremental upgrades to its software. Instead, it relies on word of mouth and small announcements on forums to handle that task. What this means is that Google will likely never offer an ETA on any incremental update for the Nexus 5, Android 4.4 KitKat or otherwise. It also usually saves its social media accounts for larger updates so don't expect any details there either.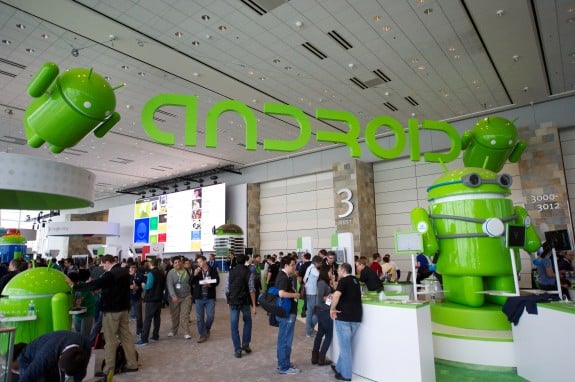 This has been Google's policy for years. While it puts the spotlight on its major upgrades, as it should, the incremental upgrades tend to roll out quietly without much fanfare, even if they are big bug fixers. So instead of relying on Google, Nexus 5 owners are going to have to rely on fellow users and sites like Gotta Be Mobile for information about release dates, features and fixes.
Major upgrades will always get announced by press release or on stage at a major event.
First Major Update No Earlier Than Google I/O
Don't expect the first major update beyond Android 4.4 KitKat to arrive before Google I/O does. We simply haven't seen Google release new software at the beginning of the year and with Android 4.4 KitKat as new as it is, it seems unlikely. Again, we should see some incremental bug fix updates roll out instead.
Google has not announced the Google I/O 2014 dates and we don't expect it to for a number of weeks as it works to solidify plans. The company moved the event to May this year, a month ahead of Apple's WWDC and it's possible that it could stay there. Google I/O presents the first possible launch pad for the next Android update after Android 4.4. Anything before that would be a shock.
Staggered Release Dates
Looking ahead, do not expect to see staggered Android update releases for the AT&T, Sprint, and T-Mobile versions of the Nexus 5. While we saw that employed in the past with the Sprint and Verizon Galaxy Nexus variants, we later learned that those were not Nexus devices at all, they simply just carried the Nexus brand name.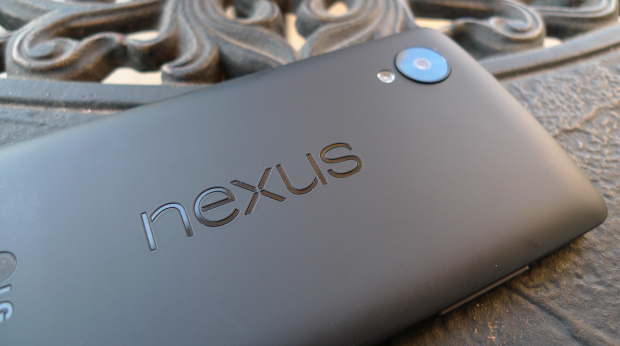 Last year, we saw T-Mobile sell the Nexus 4 and unlike the Galaxy Nexus debacle, we saw the T-Mobile Nexus 4 get the software at the same time as the model sold at the Google Play Store. Don't expect anything different from the Nexus 5. The device sold at AT&T, Sprint and T-Mobile should get software updates at the same time as the variants sold on the Google Play Store. That means Android 4.4.1 should it come, that means the successor to Android 4.4 KitKat and so on. The roll out is staged and it won't matter what carrier the device is being used on.
Less/More Than 18 Months of Support
Google surprised a lot of users when it declined to offer a Samsung Galaxy Nexus Android 4.4 KitKat update. The company cited the device being older than 18 months as the reason and now, we thin that the company has set the tone for the future. What we mean is that Nexus 5 owners should expect the device to be given the same treatment.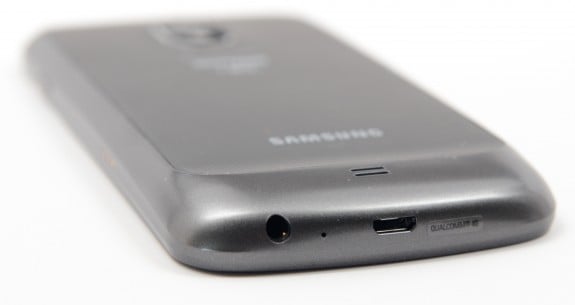 That means that if Google keeps up its pattern, it should get three major Android upgrades. One this summer, one in the tail end of 2014 and another in the summer of 2015. After that, Google will likely terminate official support. We can't see the company going back on this policy after leaving Galaxy Nexus owners out in the cold. So don't expect anything less, or anything more, than 18 months of software support for Google's brand new smartphone.
Anything But a Bright Future
18 months is still a really long time and it ensures that the Nexus 5 will at least be updated through the summer of 2015. Once the end comes, Google will no longer send out bug fix updates for the device but because it's a Nexus smartphone, and a powerful one at that, the Nexus 5 will live on long after official support ends, thanks to its development community. It's the beauty of owning a Nexus smartphone.
At their core, Nexus devices are aimed at developers and those that love to tinker. Nexus devices are meant to be rooted and customized and explored. And that means that there should be an ample amount of development between the Android 4.4 KitKat update and whatever update comes last. It also means that the Nexus 5 should live on long after its final update arrives.
With that in mind, Nexus 5 buyers should feel comfortable knowing that they just bought a smartphone that should last them well into a future where Android 4.4 KitKat will be considered a fossil.

This article may contain affiliate links. Click here for more details.