Nexus 5 Lollipop Review: Three Weeks Later
Google's new Android 5.0.1 Lollipop update still hasn't landed for the Nexus 5 which means that the Nexus 5 Android 5.0 Lollipop update is still the most current operating system. With that in mind, we want to take an in depth look at the Nexus 5 Lollipop update and its performance and answer a question that we've seen asked, repeatedly, over the past few weeks: "Is the Nexus 5 Android 5.0 update worth installing?"
In November, Google started rolling out its Android 5.0 Lollipop update to select Nexus smartphones and tablets including last year's Nexus flagship, the Nexus 5. The Nexus 5 Android 5.0 Lollipop update, like the others, delivers a number of big time upgrades including improvements to notifications, the all new Material Design, lock screen enhancements, and more. It's the biggest update the Nexus 5 has ever received.
In the weeks since the Nexus 5 Lollipop release, we've seen Nexus 5 users complain about an assortment of Android 5.0 problems including battery drain, issues with exchange, and so on. Nexus 5 users have been among the most vocal about Android 5.0's problems and many have been calling for an Android 5.0.1 bug fix update.
Google pushed out an Android 5.0.1 update earlier this month though the update was, and still is, limited to several Nexus tablets. The Nexus 7 2013, Nexus 9, and Nexus 10 all got bumped to the Android 5.0.1 Lollipop bug fixer while cellular models like the Nexus 5 and Nexus 4 have stayed behind on the earlier version of the operating system.
It's a bit puzzling considering all of the Nexus 5 problems that have been swirling around and it's caused some Nexus 5 owners to look for alternatives to Android 5.0 Lollipop. With those problems swirling, Android 5.0.1 updates rolling out, and questions from Nexus 5 users still emerging, I thought it appropriate to take another look at the Nexus 5 Android 5.0 Lollipop update and its performance.
The goal here is to provide feedback on the update's performance, generate discussion and help you decide if the Nexus 5 Android 5.0 Lollipop update is worth it. Here's a look at the Nexus 5 Android 5.0 Lollipop update after three weeks of use.
Nexus 5 Lollipop Review
For just about three weeks, I've spent a ton of time with the official, public version of the Nexus 5 Android 5.0 Lollipop update. Before getting into this detailed review and my impressions, I should note that mileage is going to vary from device to device, person to person. That is to say, I probably don't have the same apps installed and there's a chance that I use Google Chrome, play more games, and use my home screen more than you do.
So, consider this a general guide as you try to decide whether Android 5.0 Lollipop is worth installing on your Nexus 5 right now or before a potential Android 5.0.1 bug fix roll out.
Apps
I tend to have around 40 applications installed on my Nexus 5. Most of them are common applications like Instagram, Facebook, Twitter, and Netflix. I also use my Android phone for work so I have applications like Slack and Asana installed on my Nexus 5. That is to say, I use most of my Android applications on a daily basis. So, I would notice if any of these core applications acted up after installing Android 5.0 Lollipop.
Overall, my app experience after Android 5.0 Lollipop has been solid. I've run into a few playback issues with Netflix, had Google Chrome and Hangouts crash a couple of times, and have experienced a few random hangups with Facebook but nothing that's killed my productivity or caused me to smash the Nexus 5 against the wall. These are all issues that popped up in Android 4.4 KitKat and I'm hopeful that developers continue to roll out bug fixes for these apps and others in the weeks after the Android 5.0 release.
Now, if you're experiencing app problems with Android 5.0 Lollipop on board, I don't have a fix that's going to magically cure those problems for you. What I can tell you though is that in my experience, installing the latest bug fixes typically helps to stabilize software. We've seen apps get updated with Android 5.0 Lollipop compatibility in the last couple of weeks and if those updates are available to you, you would be wise to consider them.
If you simply cannot find any fixes for your Android 5.0 app problems, my advice is to reach out to the developer. Even bigger developers like Facebook will reach out if you notice a critical bug on board. So far though, I've run into a few problems but nothing significant.
Android Lollipop Battery Life
I've never been impressed with Nexus 5 battery life. My iPhone 5 delivered better battery life and my iPhone 6, the 4.7-inch model, beats it handily over a full day. While I can usually squeeze an entire day out of the iPhone 6, I'm lucky if I ever make it to the end of the day with the Nexus 5. I always have to plop it on the charger, even if I'm primarily using Wi-Fi.
Android 5.0 Lollipop is a step in the right direction though. While it doesn't offer any noticeable increase in battery life, the new battery tool that Google dropped into the settings has already saved me a few times. Google says that it can extend battery life up to 90 minutes or so. I won't go that far but it's definitely saved up a number of minutes of extra juice.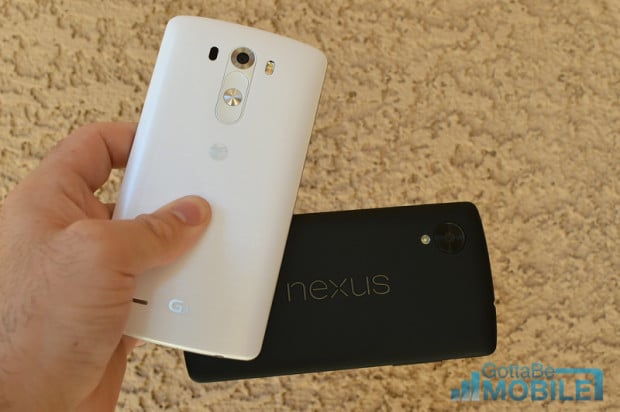 I still haven't noticed any abnormal battery drain when using the device, something that plenty of Nexus 5 users are complaining about, and I haven't noticed any slow charging issues. That's another issue that often plagues Nexus devices post-update though it's not one that I've seen on the Nexus 5. Standby battery seems to drain a little faster than it used to but if there's a difference, it's a difference of only a few minutes. Still, it's noticeable and others are seeing something similar.
If you are dealing with battery life problems, check out our fixes for common Android 5.0 Lollipop problems. These fixes aren't guaranteed to help but there's a chance that they may alleviate the problems you're seeing.
Wi-Fi, LTE & Bluetooth
Wi-Fi, another major problem for Nexus users, still works wonderfully in the weeks after the Android 5.0 Lollipop update. Bluetooth is also working well and I've been able to connect to my speakers without any issues. I connect my Nexus 5 to AT&T's network and so far, I haven't experiencing any weird drops or strange periods where the device doesn't load up data.
I've had problems with all of these on previous Nexus devices, the Nexus 7 2012 and the Galaxy Nexus in particular, so it's nice to see them all holding up weeks later. Of course, I realize that there are some people dealing with various issues with connectivity and that's why I put together a list of potential fixes for those problems.
Again, there are no guaranteed fixes out there and you're simply going to have to use some trial and error to see what works and what doesn't. Hopefully, it only takes a few steps to get the issues resolved.
Bugs & Issues
After my extensive coverage Android 5.0 problems, I received a ton of complaints from Nexus users, detailing the many issues they've run into over the past few weeks. Google's Nexus Help Forums are still full of complaints about issues on board the Nexus 5 Android 5.0 Lollipop update. It's clear that there are problems on board the Android 5.0 Lollipop update but I just haven't run into any that affect my daily routine. (My daily routine consists of checking email, using Google Chrome, using Google Hangouts, playing the occasional game after work, checking Google Now cards on a consistent basis, checking fantasy sports, and watching the occasional video.)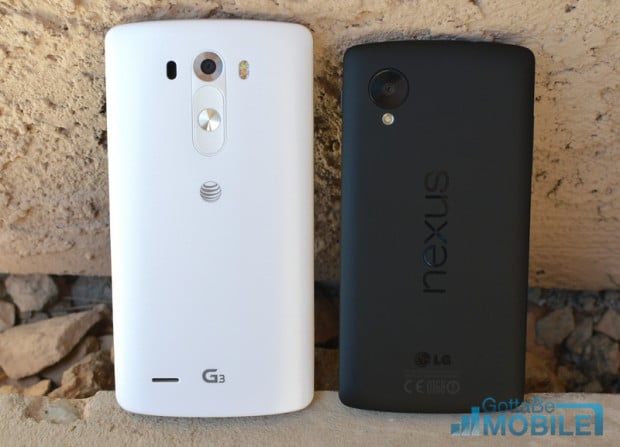 Nexus 5 users have been complaining about memory leaks and random reboots. I haven't had that happen once. Users are complaining about the camera application, my app has been extremely solid over the past three weeks, to the point that I am now using it to take pictures. Nexus 5 owners are complaining about rotation issues, my Nexus 5 rotates just fine.
I've been able to send SMS messages to friends. I've been able to use voice commands at will, including OK Google. My keyboard, the stock keyboard, is working fine. All of these are issues that Nexus 5 users have been complaining about and I've seen none of them. Maybe I'm just lucky, I'm not sure. I can't be the only one with a solid experience though.
It's important to note that just because I haven't spotted any major issues over the past three weeks, doesn't mean that bugs aren't lurking on board. I've done my best to poke around but I probably haven't covered the entire spectrum of Android 5.0. It's a massive operating system and bugs have a tendency to appear days, and or weeks, after an update's arrival. So while I haven't run into any noticeable issues, it's possible that I'll run into some down the road.
If you are running into problems, check out our fixes. They could help.
Speed
Nexus 5 users are complaining about speed issues after the Android 5.0 Lollipop update. So far, Android 5.0 Lollipop has been nothing but fast for me. It's smooth, it's crisp, animations and transitions are fluid, and I have only encountered random sluggishness once or twice and only when I was using a ton of different processes.
Android 5.0 Lollipop feels light on the Nexus 5 and that's exactly what I was hoping for given all of the changes that Google made. Can't ask for much else. Now whether or not that speed stays consisted is a story for another day. My hope is that it will but I've seen Nexus Android updates crumble in the time between release and the arrival of the next upgrade.
Is the Nexus 5 Lollipop Update Worth Installing Now?
In my eyes, the new features and changes outweigh the problems. I love the new Material Design, the battery saver feature, the new lock screen, the improvements to notifications, and the solid performance that Android 5.0 Lollipop delivered to the Nexus 5. Android 5.0 Lollipop brings a lot to the table and I think most of you are going to enjoy what it offers.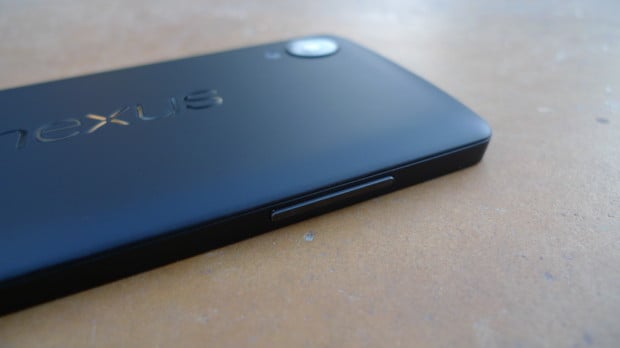 You always run the risk of running into trouble. For instance, Google's massive KitKat bug fixers Android 4.4.3 KitKat and Android 4.4.4 KitKat, brought some trouble of their own. There are always going to be problems but if you show up to the Android 5.0 update prepared, with potential fixes in tow, you should be fine.
I'm liking Android 5.0 Lollipop a whole lot better than Android 4.4 KitKat. How's it treating you?

This article may contain affiliate links. Click here for more details.