Nexus 5 Mysteries: Release Date & Feature Predictions
Over the past few weeks, we've seen numerous leaks start to unravel the mystery that is Google's new Nexus smartphone, or, smartphones. The device, which has taken on the moniker of Nexus 5 is likely going to be out sometime later this month. And while much of the Nexus 5 has been revealed, here, we take a look at the details that remain in the shadows and make some predictions about how they might play out.
Last year, ahead of the Nexus 4 launch, we saw the Galaxy Nexus successor leak out an extraordinary amount of times. By the time Google announced the Nexus 4, buyers already knew about all of its hardware features and its software features thanks to a full-length review that exposed every last detail about the device.
Google's announcement confirmed all of the rumors that had emerge ahead of its release and the Nexus 4 went on to have a successful run as the company's fourth-generation Nexus smartphone. We say run because the Nexus 4 has been discontinued, pulled from the Google Play Store without explanation, unlikely to return. Google still hasn't said why the Nexus 4, which had recently dropped $100 in price, was pulled from its virtual shelves but we know why, thanks to an extensive amount of leaks.
The Nexus 4's successor is on the way and it's looking more and more like it will be a device from LG, the same company that helped Google build last year's Nexus 4. A leak in a Google video, FCC filings, numerous photos, video and bug logs have helped the media, and prospective buyers, start piecing together Google's 2013 Nexus smartphone puzzle.
From the looks of things, the Nexus 5, as its being called, will be offering a number of high-end features. Leaks have confirmed many of its features already including a 5-inch 1080p display with 400+ pixels per inch, its Qualcomm Snapdragon 800 processor, its 8MP camera, its sensors, its Android 4.4 KitKat software, its design that resembles a Nexus 7, and more. There are only a few Nexus 5 mysteries remaining, and here, we take a look at the pieces that remain in the shadows and take a look into our crystal ball and predict how they might look when they do finally get exposed.
Nexus 5 Launch Date
One of the biggest mysteries that leaks and rumors have yet to unravel is the Nexus 5 launch date, the date on which Google will announce the new Nexus and  show if off in public for the first time. There are plenty of rumors on the subject, an Ausdroid report that claims an October 14th launch, a Techradar scoop that says that it won't be announced until late October. But unfortunately, nothing has been settled upon as a concrete launch date for the Nexus 5, Android 4.4 and an Asus Nexus 10.
While we can't make the whole shroud dissipate, we can say, with confidence, that the Nexus 5 launch date will most likely occur during the month of October. Rumors suggest it, history points to it as the Nexus 4 was launched in October as was the Galaxy Nexus, and it makes the most sense for Google as it tries to get the device out before the holidays and Black Friday.
Google typically sends out its invites about a week (and sometimes a bit of change) before an event. With the Nexus 7 it sent invites out on July 17th ahead of July 24th and in the case of the Nexus 4, it was October 18th ahead of October 29th. So if an event is going to be taking place on October 14th, we expect invites to go out sometime soon so media can make travel arrangements.
The best we can offer at this point is a launch in mid-to-late October, it makes the most sense, and we wouldn't be surprised to see a launch occur a little later than October 14th so that Google gives itself enough time to ensure a smooth launch. There is simply no room for another debacle after last year's Nexus 4 and Nexus 7 launch issues.
Nexus 5 Release Date
Another mystery is the Nexus 5 release date, the date on which Google will release the device into the wild. Rumors have popped up suggesting a couple of different possibilities but thus far, we've only seen credible possibility.
The Nexus 5 has been rumored to start shipping in late October, shortly after Google announces it. If true, it would mean a release far sooner than the Nexus 4 which arrived in the middle of November after a reveal in late October. Several sites have cited Spigen accessory listings on Amazon as proof that it could be arriving in late October. Those reports are off base though as Spigen is working off of the same Nexus 5 rumors that have been swirling around, not inside information.
While the release date is unclear, there is one thing that backs up a late October release date and that's the Nexus 7 launch and release. On July 24th, Google announced the Nexus 7 and pegged it with a July 30th release date. The device actually was made available much sooner than that as it hit shelves four days earlier. The specific dates are not important, what's important is that Google shortened the gap between launch and release, striking while the iron was still hot. And it's possible that we could see Google do this with the Nexus 5, so as not to lose consumer interest in the gap between launch and release.
If we had to guess, the Nexus 5 release date will likely land somewhere in between the end of October and the early part of November as Google works to keep the device in stock ahead of the holidays.
Nexus 5 Price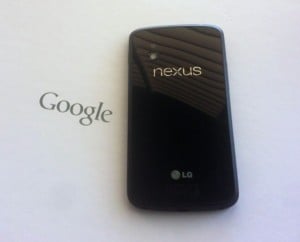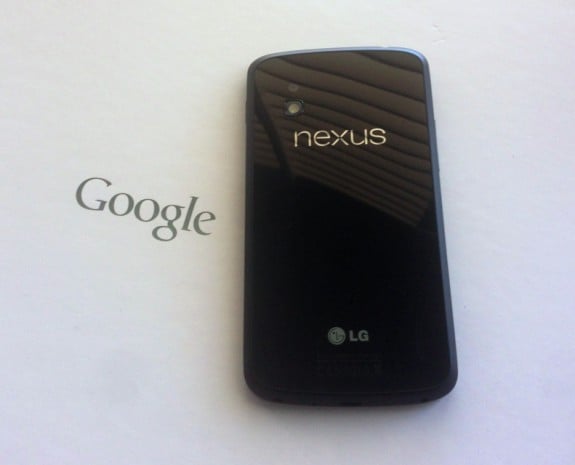 One of the Nexus 5's most important features is still unknown. The Nexus 4's price was maybe its most important feature as the price tag shaved $350 off the iPhone 5's $650 unlocked price tag. Even with a lack of LTE, the Nexus 4 sold extremely well, and the price was arguably the biggest reason for that success.
Rumors suggest that the device could come with a mid-range price tag and that it could potentially cost about half of the iPhone 5s price, so, around $325 or so in the United States. Neither of those are confirmed. We believe that Google will stick to the game plan with the Nexus 5 though. It kept the Nexus 7 price down despite upgrades and the company will need to ensure an attractive price with the iPhone 5c now being an affordable and solid alternative.
Our best guess is this. We expect Google to increase the price of the Nexus 5 but still keep it attractive, below the price of the $549 iPhone 5c. The high-resolution display will likely play a part in the increased price tag, they aren't cheap, and so we think that the device could arrive somewhere in the vicinity of $350 to $400 for the cheapest model. A $50 to $100 increase would obviously receive complaints from buyers but the pricing is still far better than most unlocked smartphones, particularly those with the kind of firepower the Nexus 5 will likely have on board.
Nexus 5 Storage
Google surprised people when it announced an extremely small 8GB Nexus 4 which was paired with a 16GB model. Nexus devices don't have microSD card slots so users are stuck with the on board storage, which is already eaten up by software, and cloud storage. Oddly enough, the Nexus 4 8GB was the first to sell out and buyers ate it up like hot cakes.
This time around, we've seen a 16GB model all but confirmed but it's not clear if Google will offer an 8GB Nexus 5 or a 32GB Nexus 5, or both, alongside it. If we had to guess, we'd say that the company will make the change and offer a 16GB model and a 32GB model. It will help justify the price increase and it will give buyers more peace of mind.
In this world with massive file and app sizes, 8GB isn't going to be enough for most users and we'd be shocked if Google decided to keep the 8GB option around.
Availability
At the moment, we have no idea if the Nexus 5 will be available outside of the Google Play Store. The Nexus 4 was and is available through T-Mobile and retailers like Best Buy and the new Nexus 7 touched down for a host of retailers, giving consumers a wide range of options.
We think Google will take the latter route and make this phone widely available from the get go. We may not see the same amount of retailers as the Nexus 7 but we could certainly see T-Mobile, and perhaps AT&T and Sprint, offer the Nexus 5 through their online portals. Best Buy is another distinct possibility as well.
Google is marketing its Nexus devices to the general public now, not just to developers and Android geeks, so it will want to make sure that the Nexus 5, which should have mass appeal, will be available in as many places as possible.
Motorola Nexus 5
A rumor started by Android and Me founder Taylor Wimberly is still floating over the head of the Nexus 5 launch. While the LG model appears to be all but confirmed thanks to it passing through the FCC, the Motorola Nexus 5 rumor started by Wimberly still hasn't panned out. We haven't seen it emerge in photos, FCC filings, leaks, nothing. And it has led many to wonder if it's real.
Wimberly has a solid track record when it comes to Motorola devices. He basically leaked out the entire Moto X before the Moto X came out, so it's hard to dismiss his Motorola Nexus 5 rumor. Problem is, unlike the Moto X, we haven't seen anything emerge to back up his claims and as we get close to the event, a Motorola Nexus is becoming more and more unlikely.
That said, we're not going to bet against him here. Not when @evleaks seemingly backed him up and not when Motorola rumors pre-Moto X seemed to point to a high-end Motorola smartphone for later in the year, possibly headed to Verizon. After all, Verizon doesn't look like it will get the LG Nexus 5.
Nexus devices don't always leak out ahead of time, remember the Nexus Q? And the Chromecast snuck under the radar as well. So maybe, just maybe, Google wants all of the attention on the LG model while it conjures up a huge surprise for Android enthusiasts.

As an Amazon Associate I earn from qualifying purchases.