10 Common Nexus 5 Problems & How to Fix Them
For the past year, we've heard and seen tons of complaints about Nexus 5 problems. Some of those problems emerged after the arrival of Android 4.4.2 KitKat, some after Android 4.4.4 KitKat, and some after the recent Nexus 5 Android 5.0 Lollipop update. Nexus 5 problems continue even after device's move to Android 5.0.1 Lollipop and here, we touch on those problems and offer some potential fixes to users.
When the Nexus 5 arrived in the fall of 2013, it quickly became one of the top Android smartphones on the market. It was cheap, it was available on a number of major U.S. carriers and it came equipped with a ton of high-powered features including Google's Android 4.4 KitKat update. At the time, the Android 4.4 KitKat update was brand new.
In the days that followed, we started to hear about some initial Nexus 5 problems. Soon after the Nexus 5's release, Google released an Android 4.4.2 KitKat update aimed at squashing some of these initial KitKat problems. And while Android 4.4.2 KitKat did bring fixes along with it, it failed to take care of every issue plaguing Nexus 5 users.
Last summer, Google issued two more bug fix updates to the Nexus 5. A massive Android 4.4.3 KitKat update that brought tons of solutions for lingering KitKat issues and an Android 4.4.4 KitKat update that was much smaller but delivered a crucial security update. There, the Nexus 5 lingered until Google finally released its KitKat successor.
In November, Google updated the Nexus 5 with a new Android 5.0 Lollipop update. Android 5.0 Lollipop brought new features, enhancements and bug fixes for Android 4.4 KitKat updates. It also brought a new set of problems to Nexus 5 users.
In response, Google rolled out Android 5.0.1 Lollipop, a bug fix update with a series of solutions on board. The Nexus 5 still sits on Android 5.0.1 despite the presence of Android 5.0.2 and Android 5.1. While Android 5.0.1 knocked out some problems, we continue to see complaints about Nexus 5 issues and today we want to run down some of the most common problems and offer some possible fixes for Nexus 5 users looking for help.
How to Fix Nexus 5 Battery Life Problems
Abnormal battery life drain is one of the most common smartphone problems. So, it hasn't been surprising to see a number of complaints about Nexus 5 battery life problems over the past year. From Android 4.4 KitKat to Android 5.0.1 Lollipop, Nexus 5 users have seen battery life oddities occur without any provocation and the complaints continue to pile up. There's no guaranteed fix for Nexus 5 battery life problems though there are a few things to try if the device's battery stops holding a normal charge.
Android updates aren't supposed to cause battery drain problems. More often than not, these issues are caused by third-party applications behaving badly. Apps are the first place to look. Nexus 5 users will want to keep an eye on the apps and services taking up precious battery life. Users will be able to find that data in the Battery section of Settings. The Android operating system will breakdown the services sucking up juice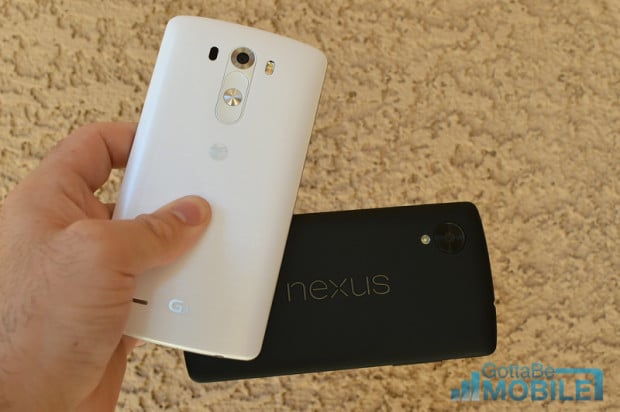 After absorbing this knowledge, Nexus 5 users will want to update these applications with the latest bug fixes. Apps that haven't been updated in awhile tend to cause problems. This will also help users identify some troublemakers. If that doesn't work, try reinstalling applications. If that doesn't work, Nexus 5 users will want to boot into safe mode to try and isolate the problem.
Booting into safe mode will disable third-party applications which will allow Nexus 5 users to isolate problem apps and figure out which might be causing problem. It's a tedious process but it's worth a shot. Here's how to boot the Nexus 5 into safe mode, courtesy of Google:
Make sure your device's screen is on, then press & hold the Power button.
In the box that opens, touch & hold Power off.
You'll see a "Reboot to safe mode" box. Touch OK.
Your device will start up in safe mode. Try using your device normally. Remember, you won't be able to use any installed apps.
If apps aren't the problem, try rebooting the Nexus 5. It's an extremely quick process but this could return things to normal. The reboot will clear the cache and kill off services that might be eating away at the device's battery life.
We also recommend disabling NFC and Bluetooth when not in use and getting rid of live wallpapers. Live wallpapers have the potential to chew through battery in the background.
How to Fix Nexus 5 Charging Problems
Over the past year, we've heard and seen complaints about Nexus 5 charging problems. Complaints about slow charging or non-existent charging continue to this day, even after the Android 5.0.1 Lollipop update.
If the Nexus 5 is exhibiting charging problems, there are a few solutions to try. One method that's fixed slow charging issues on our Nexus devices involves a few easy steps. First, charge the Nexus 5 up to 100% charge. Once it's there, let the charge start to fall. Before it gets down to 0%, right around the 5% mark, charge it up to 100% again. Repeat this three to four times.
If that doesn't work, here are a few more things to try. First, make sure that the Nexus 5 is being charged with the cable that it came with. If it is, and it still doesn't work, try using a charger with the same voltage rating as the Nexus 5's. If nothing else works, try ditching the wall charger for a USB cable. Plug the Nexus 5 into a computer to see if that helps.
How to Fix Nexus 5 Wi-Fi Issues
Wi-Fi issues are also an extremely common smartphone problem and many Nexus 5 users continue to run into problems with Wi-Fi connectivity. While there is no cure-all for Wi-Fi problems, there are several fixes that have proven to be effective for some Nexus users.
First, Nexus 5 users should try rebooting the phone. If that doesn't work, try rebooting the local router if that hasn't been done in a long time. We recommend unplugging the router for a good 30 seconds and then plugging it back in. Users can do the same for your modem as well. It's also worth it to update the router's firmware. Instructions for that will vary based on make and model. If those simple fixes do not work, it's time to head into the Nexus 5's settings.
Once there, force the Nexus 5 to forget the Wi-Fi network that's causing the headaches. Head to the desired connection in Settings and select the Forget Network option. Users will then need to reconnect to the Wi-Fi network so make sure that the password is readily available before forgetting the network.
If that doesn't work, try changing the frequency. To do that, click the vertical dots in the top right corner to bring up the Advanced menu. Go to Wi-Fi frequency band and try 2.4GHz or 5GHz. It should be set to Automatic by default.
If none of those fixes dislodge the Nexus 5 Wi-Fi problems, we recommend updating applications. If apps aren't causing the problem then it's probably worth trying another router to see if it's a hardware problem. Older routers misbehave sometimes misbehave. If none of that works, it's worth heading to the bottom of this page.
How to Fix Nexus 5 Bluetooth Problems
Bluetooth issues are also common amongst Nexus 5 users. Complaints about broken Bluetooth connections continue to emerge in the aftermath of the Android 5.0.1 Lollipop update and we expect them to continue for as long as the Nexus 5 is around. That said, there are some solutions to try if Bluetooth suddenly stops working.
Nexus 5 users dealing with Bluetooth issues should first try switching Bluetooth off and on. This is a simple fix but it's worked for some Nexus 5 users in the past. If that doesn't work, we recommend clearing the cache on Bluetooth Share. To do this, head into Settings -> Apps -> Scroll over to All -> Select Bluetooth Share -> Clear Cache. After doing this, power down the Nexus 5 and boot it back up to see if the problem is resolved. Nexus users can also try to Clear Data from the same screen.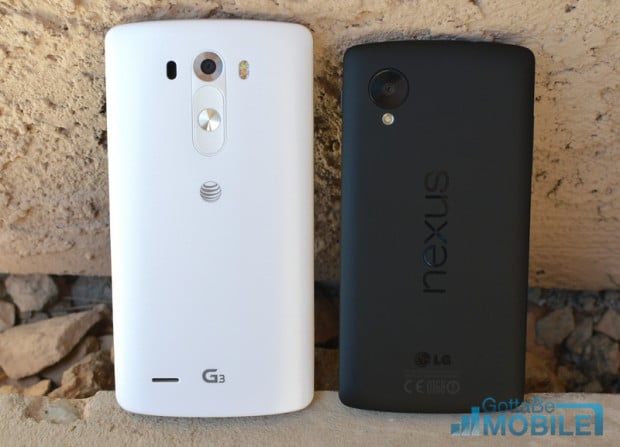 Nexus 5 users trying to connect to Bluetooth in a car will want to consult the car's manual. There should be a way to reset Bluetooth though the process is going to be different for each make and model. Once the connection's been reset and the connection's been forgotten on the Nexus 5, try reconnecting to see if it works.
Finally, we also recommend booting into Safe Mode (the instructions can be found above) which will disable third-party applications. This will allow users to check and see if apps are causing the problem.
How to Fix Nexus 5 Cellular Data Issues
Some Nexus 5 users are reporting problems with cellular data, both with LTE and "4G." This is a common problem amongst Nexus devices and it's one that comes with several possible fixes.
First, try flipping cellular data off. To do that go to Settings -> More -> Cellular networks. Turn it back on after 30 seconds or so and see if the connection is back. If it's not, try rebooting the device. This has worked for us in the past when cellular data abruptly stops working.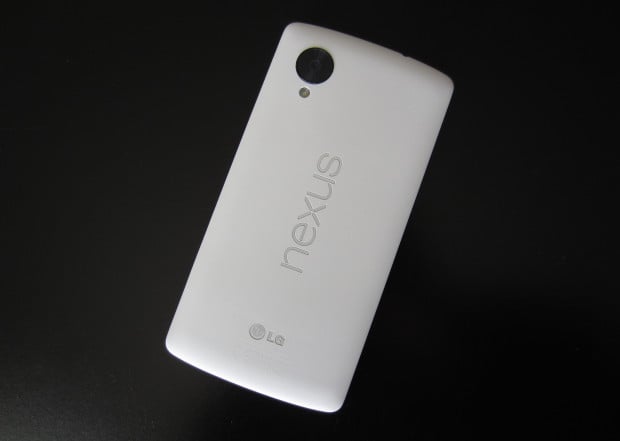 Users might also want to try heading into Access Point Name (APN) settings and updating them. Lollipop apparently did not properly update them for some users. To access the Nexus 5's APN settings, Settings -> More -> Cellular networks -> Access Point Names. If you're not sure about APN settings, contact the device's carrier before changing the settings.
We've also had success popping the Nexus 5 into Airplane Mode. Switch on Airplane Mode and then switch it off. This has, in the past, restored cellular data on Nexus smartphones and tablets. It's something to try if everything else fails.
How to Fix Nexus 5 Performance Problems
Both the Android 4.4 KitKat and Android 5.0 Lollipop run extremely well on our Nexus 5 but it looks like some users are running into various performance issues including lag, abnormal slowdown, and weird freezes. There are a few fixes to try if the Nexus 5 starts exhibiting this kind of behavior out of nowhere.
One fix that's worked for us is one that involves clearing the cache partition. This is an in depth process that requires a lot of time and effort but it has worked wonders for Nexus performance problems in the past. Here's how to do it on the Nexus 5:
Press and hold Power and Volume Down buttons simultaneously until you see something other than Google on the screen.
You should see a large arrow at the top of the screen.
Tap Volume Down repeatedly until you see Recovery in the arrow.  Then tap the Power button
You should see an android on his back, chest open with a red triangle and exclamation mark.
While holding Power button tap Volume Up once then release Power.
You should now see a list of items at top of screen.
Tap Volume Down until the item to erase or wipe the cache partition is highlighted.  Then tap Power button to initiate.
Status messages will appear at the bottom of the screen.  Be patient – it can take 10-15 minutes to complete.  When done restart the Nexus.
We also recommend halting the use of live wallpapers as they can negatively impact performance. Nexus 5 users can also try toggling NFC off if it's not in use. We also recommend toggling off Daydream, Android's screen saver.
How to Fix Nexus 5 App Issues
Nexus 5 users experiencing issues with applications can try a few things to jumpstart performance. First, try updating the app. There's a good chance that the developer's rolled out a bug fix so users be wise to give that a shot. We also recommend reinstalling the application. We've seen success with this method several times in the past.
If the problems continue, reach out to the developer and alert them to the problem. This will help them identify the problem and potentially fix it in a later update.
How to Fix Nexus 5 Boot Problems
Nexus 5 users are reporting boot loop issues and issues where the phone won't turn on. These issues have been around for quite some time. Fortunately, there are some fixes that Nexus 5 users can try in an effort to return things to normal.
Some Nexus 5 users are saying that a factory reset fixed the problem. We highly recommend avoiding a factory reset if you can because it will wipe the Nexus 5 clean. It's also a tedious process.
We've shared another possible fix for boot issues above. Apparently, mashing down on the power button during the boot sequence has had positive results for some Nexus 5 owners.
If the Nexus 5 won't turn on, try holding down the power button with the volume down button. This has worked for us several times in the past and it could bring a dead device back to life.
How to Fix Nexus 5 GPS Issues
Some Nexus 5 users are experiencing GPS issues on KitKat and now on Lollipop. There are a few fixes to try before throwing the Nexus 5 against a wall and giving up completely.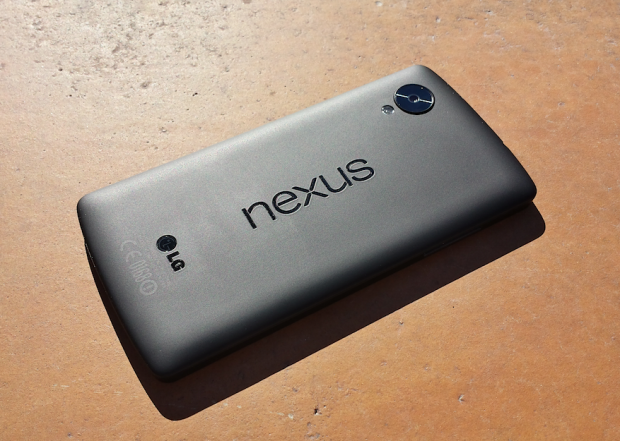 The first thing to do is to go into Settings, Location and then make sure Mode is set to High Accuracy. If that doesn't solve the issue, it's time to boot the phone into safe mode to see if a third-party application is causing the problem. We've had success with this in the past and it's worth a shot if GPS starts acting up.
How to Fix Nexus 5 Problems If Nothing Else Works
At this point, it's probably worth factory resetting the Nexus 5. This will restore the device to the way it was when it was first bought. Nexus 5 users will want to backup important files because this process will erase everything. Here's how to factory reset the Nexus 5.
If none of these fixes work, we suggest looking at a few different resources. First, we recommend heading to Google's Nexus Help Forum. There are a ton of knowledgeable people on Google's forums that will gladly help if the Nexus 5 hits a roadblock. Sometimes, unorthodox fixes will work where common fixes fail. We also recommend taking a look at Android Central's forums, one of our favorite Android-centric forums.
Those who are still unable to find a fix should get in touch with their service provider or with Google itself. Often times, the company will provide possible fixes when contacted directly. Depending on the severity of the problem, Nexus 5 users might also be able to get the company to send out a new device. Warranties and customer service agents are going to be tricky to navigate but it's worth a shot if nothing else works.

This article may contain affiliate links. Click here for more details.