Nexus 5 Release Date: What Not to Expect
With the Nexus 5 launch rumored for October, possibly as soon as tomorrow, a Nexus 5 release date is as close as it has ever been. And with consumers likely looking toward the future, it's time to offer up some Nexus 5 release expectations ahead of the device's launch.
Back in September, Google announced Android 4.4 KitKat, its latest software update, and one that should be coming sometime this year, given that it's official. The company then posted a teaser video showing the unveiling of the KitKat statue on the Google Campus. Within that video, watchers noticed a man in possession of an unknown Nexus smartphone. Minutes later, Google took down the video. A few weeks after that, Google discontinued the Nexus 4, a device that the company launched in October of last year.
Since then, Nexus 5 rumors have been swirling around and they currently point to at least one Nexus smartphone from LG, the same device that was discovered inside of the Android 4.4 KitKat video. The new Nexus is thought to have a number of upgrades over the Nexus 4 including a better screen, processor, and camera and from the looks of things, it should come with LTE support for AT&T, T-Mobile and Sprint.
Thanks to a number of sizable leaks, we know pretty much everything there is to know about the Nexus 5. That is, expect its launch and release dates. Rumors suggest that the Nexus 5 could debut tomorrow, something that would be strange given that we haven't seen invites sent out yet. It's entirely possible that the company will simply issue a press release like it did last year. But with new software and a host of other devices rumored, an on-stage launch does remain a possibility.
Rumors have also suggested an arrival later in the month so tomorrow could certainly come and go without a Nexus 5, without Android 4.4 KitKat and without a new Nexus 10. That said, it looks like the launch is close, whenever it is, and that means that a release date is likely close as well. Google typically releases its devices a few weeks after launch.
We've already taken a look at what to expect from the Nexus 5 release, and now, it's time to take a look at what we don't expect from its arrival.
Late November Release Date
The Nexus 5 launch date is up in the air. October 15th is very possible but there is always a chance that tomorrow could come without a Nexus 5 launch. If tomorrow is the Nexus 5 release date, we expect a release towards the end of October, possibly on Halloween. That would make for a perfect KitKat tie in for Google's contest, given that KitKat bars are a well-known Halloween candy.
If the Nexus 5 launch comes later, we don't expect it to land outside of October. With that in mind, we don't expect the Nexus 5 release date to come in late November. Instead, we fully expect Google to push the phone out in late October, early November or at the latest, mid-November like last year's Nexus 4 release date.
The company will not want to miss out on Black Friday and it certainly will want to give itself ample time to replenish stock of a device that will likely be in high demand if the price is right. Don't expect it to get a release date past November 15th.
Repeat of 2012
Don't expect a repeat of 2012. More specifically, don't expect Google to fail consumers like it did with the Nexus 4 launch. For those that need a refresher course, Google released the Nexus 4 in mid-November and it sold out instantly, with buyers complaining about all sorts of issues with the ordering process due to a website meltdown. Google pulled the device, apologized for the issues and said that it planned to make it available again in two weeks.
Two weeks later, the device went back on sale, and sold out again, only this time the company let shipping times increase until they were pushed well into 2013. After that, LG and Google began pointing the finger at each other and it wasn't until February of 2013 that Nexus 4 shipping woes were finally handled thanks to an uptick in production.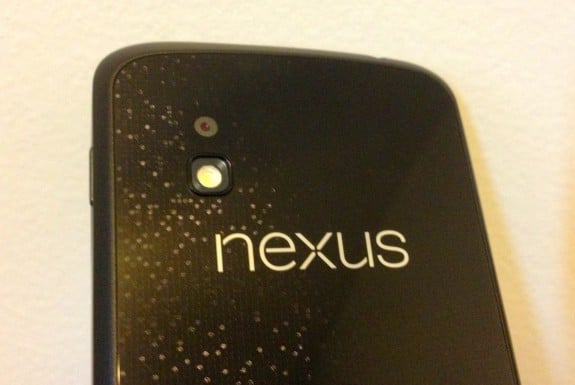 The whole thing was a catastrophe. The Nexus 4 sold well but it certainly would have sold much better had the device been available during the first couple of months. Google loves money and it also likes keeping customers around so we would be shocked if the company suffered another meltdown on the Nexus 5 release date.
We expect there to be issues, there always are on popular release dates, but we don't expect the Nexus 5 release date to usher in the same exact problems as last year. The company handled the Nexus 7 launch with ease and we expect it to make the proper preparations for the Nexus 5 release.
Static Shipping Times
We don't expect Nexus 5 shipping times to stay static though. The Nexus 5 is going to be a popular device. There may be a price increase but given the rumors, which suggest 16GB and a larger 32GB model, LTE, beefed up hardware, Android 4.4 and a price tag that is still reasonable, this is going to be a hot commodity amongst Android users and average users alike.
That said, we expect Google to experience some initial delays when it comes to shipping times. We're not talking into next year, but we're talking a few days or even a few weeks. So, those who are planning to order and want the Nexus 5 as soon as possible may want to think about planning to buy the device on its first day of availability.
32GB Model to Sell Out First
If there is a sell out, don't expect the 32GB Nexus 5 to be the first to see increased shipping times. While that would seem like the most logical device to see shipping times pushed back due to its larger storage capacity (the Nexus 5 likely won't have expanded storage), we saw the 8GB Nexus 4 sell out faster than the 16GB model last year.
We're betting that the price of the Nexus 4 8GB drove sales, not the storage space, as the device was $50 cheaper than the 16GB model, checking in at a mere $299 unlocked. The 16GB Nexus 5 figures to replace the 8GB as the company's smallest storage option and we would be shocked if the 32GB Nexus 5 sold out faster than the 16GB Nexus 5.
We highly advise those looking to get the cheaper Nexus 5 to arrive early on its release date because we think it will be the version of the Nexus 5 that sells out the fastest.
First-Party Accessories
Google has done a terrible job getting its official, first-party accessories out for its Nexus devices. In the past, we've seen Nexus accessories arrive on the Google Play Store several months after the initial launch. This happened with the Nexus 4, this year's Nexus 7, and last year's Nexus 7 just to name a  few. At this point, don't expect things to change.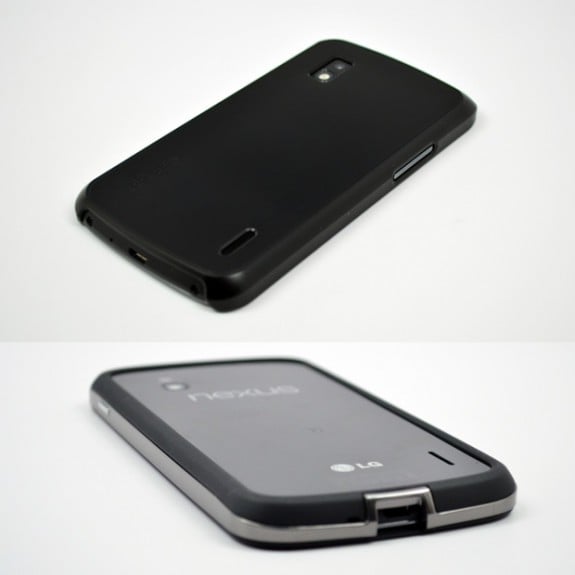 The company has not shown a willingness to get its accessories out in a swift manner and instead, have relied upon third-party accessories to carry the load in the first few weeks after a launch. We expect accessories like the official Nexus 5 cases, wireless charger and more to arrive in the weeks after the Nexus 5 release date, possibly in 2014.
Deals
The Nexus 5 is an Android smartphone but it's not a typical Android smartphone which means that it won't have a typical Android smartphone launch. Historically, third party retailers like Amazon offer discounts on or near the first day of availability of a device. The Nexus 5, however, is unlikely to see any deals for it through Google Play, through retailers or otherwise.
For one, it's already going to be cheap unlocked so companies likely won't need to offer an incentive. And two, we haven't seen major Nexus smartphone deals spring up in the past. We saw a few for the Nexus 7 but those were either non-specific retailer codes or came several weeks after the launch. Simply put, expect to pay full price for the Nexus 5.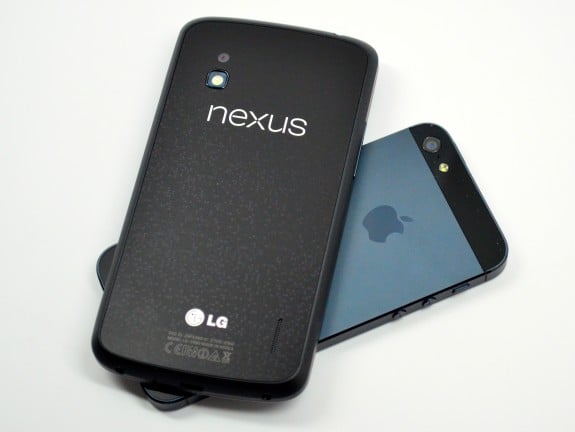 Rumors do suggest that the device will be coming to Sprint's 4G LTE network but there is no guarantee that Sprint will sell it on-contract which means that its offer of $100 for new lines may not apply.
Only the Nexus 5
We don't expect the Nexus 5 to be alone. Nexus devices rarely are. Instead, the device's release date will likely also serve as an official release date for the Nexus 10 from Asus and the Android 4.4 KitKat update. Last year's Nexus 10 was released on November 13th like the Nexus 4 and we also saw Android 4.2 start rolling out to users of Google's older Nexus devices.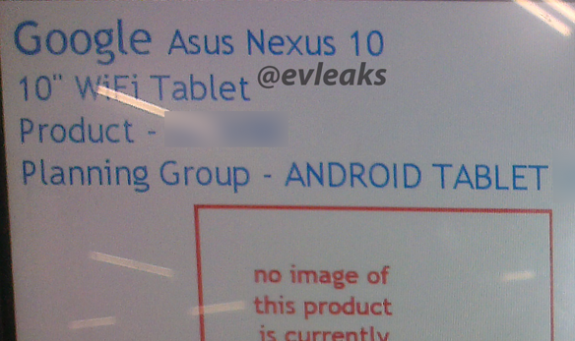 Rumors also suggest that we could see several of Nexus products including some aimed at the home, and it wouldn't be surprising to see those released alongside the Nexus 5 as well. At the very least, don't expect the Nexus 5 release date to arrive without some other products.