Nexus 5 Rumor Roundup: Everything You Need to Know
After months and months of rumors, leaks and speculation, it's now looking like the Nexus 5 launch is extremely close as rumors insist on a launch sometime in October. In the past few weeks, we've seen an increasing number of Nexus 5 rumors emerge and here, we take a close look and examine what we've heard about the device that is likely to be Google's Nexus 4 successor.
In the weeks leading up to the Samsung Galaxy Nexus launch back in October of 2011, we saw a great deal of rumors emerge about the device, its name, its hardware, its carriers and its release date. Many of those rumors turned out to be spot on something that led to a lack of surprise and something that better prepared consumers around the world for the launch of the Galaxy Nexus and its Android 4.0 Ice Cream Sandwich update.
The same thing happened to last year's Nexus, the LG Nexus 4, though the rumors emerged at a greater frequency. Before Google was even able to launch the Nexus 4, we saw a full scale review of the device that delivered not only an in-depth look at the device's hardware but also offered up a glimpse of its software as well. Of course, the big surprise was that the Nexus 4 was priced starting at $299 unlocked, an price unheard of in a world dominated by devices like the iPhone 5s which cost $650 unlocked.
Needless to say, buyers were well prepared for the arrival of last year's Nexus 4 and from the looks of things, buyers in the United States and elsewhere should be very prepared for what's coming next.
Over the past three months, we've seen an increasing number of leaks in regard to Google's upcoming Nexus smartphone, a device that is being dubbed Nexus 5, and one that is apparently going to be coming from LG. The device, while unofficial, has emerged in FCC filings, leaked photos, an official Google video for Android 4.4 KitKat, and logs that have revealed just about every single important specification. We've also seen its Android 4.4 KitKat software emerge.
As we've pointed out, the Nexus 5's canvas still isn't complete, there are still plenty of mysteries, but for the most part, rumors have tackled many of the device's features, all but confirming them for arrival. Here now, ahead of the Nexus 5 launch date, we look at all the latest rumors, credible and dubious.
Nexus 5 Launch Date
One of the most important aspects of the Nexus 5 is its launch date because that's when consumers will finally get to see the device in the flesh. It's also when Google will deliver all the pertinent details including release date, pricing and features. Typically, we see Google launch dates nailed down pretty far in advance and we're starting to see the a time frame narrow for Google's launch date.
Initially, it was believed that October 14th could be a launch date for the Nexus 5. It was a rumor, but one that made sense given that the Nexus 4 and Galaxy Nexus both launched in October. Google likely also wants to get this phone out ahead of the holidays and a mid-October launch would provide the company with plenty of time for that.
Problem is, it appears that that date is not a launch date but is instead, a Technical Acceptance date. Artem Russakovskii from Android Police has a solid track record and he believes that October 14th is likely just a TA date and not a launch date. Instead, he believes that the Nexus 5 will arrive later in the month. This is backed up by a TechRadar report, citing insider knowledge, and which claims that the Nexus 5 will be arriving in late October.
What's important is this. It's looking like Google is gearing up for a launch inside of October which means that we should see the Nexus 5, Android 4.4 KitKat update and a Nexus 10 from Asus in just a few weeks.
Nexus 5 Release Date
In terms of importance, the Nexus 5 release date is near the top and buyers are desperately seeking information about when Google's new Nexus will go on sale. Rumors aside, it's important to note that if the Nexus 5 launches in October, it will likely launch before the middle of November. Google typically doesn't wait very long between launch and release for its Nexus smartphones. The Galaxy Nexus on Verizon should be considered an anomaly. It will also want to get it out before Black Friday in late November, one of the biggest shopping days of the year, both online and in physical stores.
Nexus 5 release date rumors back up the obvious. We've seen the device pegged as shipping in the United Kingdom starting in late October and we've also seen October 31st rumored as a release date for Android 4.4 KitKat. The Nexus 5 will likely arrived with Android 4.4 KitKat on board so it's safe to assume that that October 31st date could apply as well.
One thing that we should note is that the Spigen shipping date listings on Amazon are bogus. Yes, they list October 30th and October 31st, but they are based on the same rumors that are swirling around, not on inside information. So at this point, the front-runner for a Nexus 5 release date is late October, with Halloween apparently the date that buyers should circle on their calendars.
Nexus 5 Design
The Nexus 5 design is out in the open thanks to a number of leaks that have exposed its looks. The most recent, oddly enough, came from a user on the MacRumors forums who provided a crisp photo of a device that greatly resembles the device that we saw emerge in the Android 4.4 KitKat video, at the FCC, and in several photo opportunities.
All of these point to a redesigned Nexus 5 that will shun the glass back of the Nexus 4 and instead, take on a black matte material backing like Google's Nexus tablet, the Nexus 7. In fact, the Nexus logo that is splayed across the back of the device greatly resembles the logo found on the back of the Nexus 7 so perhaps, Google is trying to align its Nexus designs.
While we have the overall design of the Nexus 5 nailed down, we still have no idea how thin the device might be. The Nexus 4 was 9.1mm so it's hard to imagine a device any thicker than that and given that Google emphasized the Nexus 7's design improvements, it slimmed it down and trimmed some weight, we can expect a thin Nexus 5 that is easy to hold in the hand.
Nexus 5 Specs
An FCC filing for an LG D820, a device thought to be the Nexus 5, revealed that the device will have a Snapdragon 800 quad-core processor from Qualcomm, same processor in the Galaxy Note 3, and a 2,300mAh battery which would be a 200 mAh increase over the battery found inside the Nexus 4. It also revealed that the device isn't going to have a microSD card slot or a removable back which means battery size and storage options are extremely important.
More recently, leaked logs from Myce have revealed just about every single component of the Nexus 5's specifications, from processor, to sensors, to storage space. Specifically, the logs, which were broken down by AndroidWorld, clearly show a Snapdragon 800 CPU, accelerometer, magnetometer, gyroscope, proximity, light, and barometer, 16GB of storage space, 2GB of RAM, 8MP camera, 1.2MP camera in the front, and NFC. This finding seems to put those MEMS camera rumors that were started a few days ago and which seemed to be off base.
It's not clear if Google will offer a second storage option though given that it offered 8GB and 16GB Nexus 4 variants and offers two storage options for its Nexus 7, it's likely that we will see a model other than the 16GB Nexus 5. Whether it's a 8GB or 32GB option, or both, remains to be seen.
Nexus 5 Display
We've known for awhile that the Nexus 5 display would be capable of delivering 1080p content to its users, something that simply isn't possible on the Nexus 4. However, what we didn't know, until a few days ago, was how big the Nexus 5 screen would be and how high the pixel-per-inch count would be. Remember, the Nexus 4 didn't have 1080p resolution but it did have a high ppi count.
Thanks to these logs, we know that the device will sport a 4.97-inch display, something that will likely be marketed as 5-inches, and which will come with a whopping 443 pixel-per-inch count. If true, and it's tough to say that it's not at this point, the Nexus 5 will have the best display to ever appear on a Nexus smartphone.
Nexus 5 Software
No doubt about it, the Nexus 5 will be ushering in a new era for Android software. The device will not be coming with Android Jelly Bean, a piece of software that has seen not one, but two major updates since arriving in July of last year. Instead of Android 4.3, the Nexus 5 will be running Android 4.4 KItKat, an update that was previously known as Android Key Lime Pie.
Android 4.4 KitKat is official, it was announced in early September, likely to take some of the attention away from Apple, its iOS 7 update and the company's iPhone 5s and iPhone 5c. Since then, Google has remained silent about the software, directing interested consumers to the company's Android 4.4 KitKat splash page that reveals very little.
Thanks to leaks though, we think we have a good idea about what to expect from Android 4.4 KitKat. First, rumors point to it being on the Nexus 5. Leaked logs show that the software will be on board the Nexus 5 when it arrives, something that backs up FCC documents that suggested the device would be running "Key Lime Pie" now known as KitKat. So there is no reason to think that it won't be on board.
As for Android 4.4 KitKat itself, well, Google is doing a fairly good job at keeping it under wraps. We've seen a few leaks but most of them just referenced the version and build number. The biggest Android 4.4 KitKat leak we've seen came from GadgetHelpline. The site leaked several alleged images of Android 4.4 KitKat. And while they aren't confirmed, someone would have had to have gone to great lengths to forge them.
The images show a user interface that doesn't look all that different from the Android Jelly Bean interface. The app drawer and the icons look very similar and while there are some tweaks to the UI's color scheme, we don't see anything drastic in the shots. There are also some subtle changes to the camera app and the Settings page as well including a section called Payments. This is said to be a build from August so it's possible that things have changed but given early Android 4.4 KitKat rumors, this leak makes sense.
Nexus 5 Name
Nexus 5 is a name that has popped up in some logs concerning the Nexus 4, but there is reason to believe that the name might just be cover for the real name of the new Nexus. Early logs showed that the device alternates between being called Nexus 5 and Nexus 4. More recently, we saw a screen shot of the About section of a device show the name "hammerhead," a known code name for the new Nexus. The device however was labeled as the Nexus 4. Thanks to some sleuth work from AndroidTutto, the device running the software appears to be using Nexus 5 hardware, not Nexus 4 hardware.
This has lead many to wonder whether the device will be coming with the name Nexus 4 or the name Nexus 5. There are a few bits of evidence that support each name, here is why it could be called Nexus 4.
Google kept the Nexus 7 name, which could mean that it will
The device running Android 4.4 and labeled as "hammerhead" and Nexus 4 appears to be the new Nexus.
Name is already known
Here is why it could be called Nexus 5:
5-inch display.
Fifth-generation Nexus smartphone.
Name is now widely associated with it.
While the exact name isn't know, it's pretty clear that it's going to either be the Nexus 4 or the Nexus 5 and anything other than one of those names will be a big surprise on launch day.
Nexus 5 Carriers
Thanks to the FCC filing that we saw emerge several weeks ago, we know that the LG version of the Nexus 5, remember, there could be a Motorola Nexus as well, will be heading to three LTE networks in the United States. Unsurprisingly, AT&T and T-Mobile are likely going to be playing host to the Nexus 5. We say unsurprising because they've hosted other Nexus devices on their networks.
Surprisingly, Sprint LTE was listed in the FCC documents, something that comes as a bit of a surprise given that the company was late to the Galaxy Nexus, didn't carry the Nexus 4 and does not feature support for the Nexus 7 LTE. Verizon LTE bands were no where to be found, a sign that Google could skip Verizon once again.
Nexus 5 Price
Consumers are banking on a cheap unlocked price for the Nexus 5, it was a strength of the Nexus 4's, and from the looks of things, it could be that Google delivers. An early rumor from the hit-or-miss Digitimes claimed that the device would be emerging with a mid-range price tag. It's not exactly clear what that means but we interpret it to mean that it will feature an extremely reasonable price.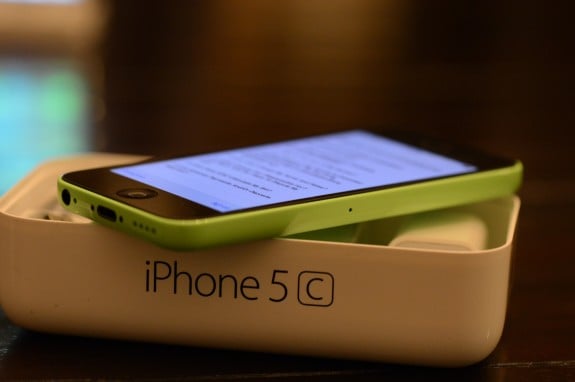 More recently, rumors have suggested a price that is around half of the iPhone 5s. If true, that could mean a device that costs somewhere in the vicinity of $325 as the iPhone 5s costs $650 unlocked. This is interesting because Google upped the price of the Nexus 7 tablet by $20 this year. With a high-resolution display and LTE on board and the iPhone 5c checking in with a less-than-stellar price, Google may ultimately decide to bump the price up a bit. How much, we can't be sure, but don't be surprised to see it land between $320 and $400.