Nexus 5 vs. Nexus 6: 10 Things You Need to Know Right Now
Rumor has it, Google might be looking to replace the Nexus 5 later this year with a brand new Nexus smartphone, a device that we're currently dubbing Nexus 6. With Nexus 6 rumors swirling, we want to take a very early look at how those Nexus 6 rumors are matching up with the Nexus 5. These are the important details that upgraders and Nexus 5 users need to know about right now.
Like Apple, Google typically releases a yearly flagship smartphone. Instead of an iPhone, Google puts forth a Nexus smartphone, a device that over the years has moved from a smartphone for developers to a device that's aimed at the average consumer. Nexus smartphones are typically "reference designs" and devices that are meant to show manufacturers what Android can do. This usually translates to high-end specifications. Combined with cheap price tags, the Nexus line is usually one of the most anticipated Android phones of the year.
And that's what got people down earlier this year. Rumors suggested that the LG Nexus 6, a device that was rumored several times in the lead up to summer, was cancelled in favor of an Android Silver program. And while the LG-made version of the next Nexus may have been canned, Nexus 6 rumors have surged once again as we head into the fall and the all-important holiday shopping season.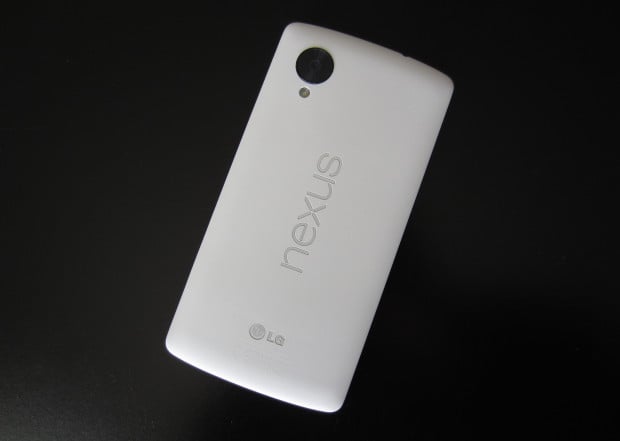 In late July, Nexus 6 rumors flared back up joining Nexus 8 rumors in the Google rumor mill. While nothing is set in stone, several credible sources have pointed to the arrival of a brand new Nexus smartphone later this year.
Details are still a bit scarce but we think have enough information and enough history with Google's Nexus program to make an early Nexus 6 vs Nexus 5 comparison. Here are the 10 most important things that prospective Nexus 5 buyers and current Nexus 5 users need to know about Google's rumored Nexus 6 smartphone.
Nexus 5 Still On Sale & Still Great
The first thing that you need to know, if you're debating between the Nexus 5 and waiting for the Nexus 6, is that the Nexus 5 remains one of the best smartphones on the market.
Google's current Nexus 5 is able to keep up thanks to its fantastic hardware, its updated software which now includes Android 4.4.4 KitKat, and a price tag that is still among the best unlocked price tags out. No, it's not as cheap as the Moto G, but the Nexus 5 is superior in just about every single way.
We've seen some changes at the Google Play Store in recent weeks but the Nexus 5 remains Google's top dog and there is a good chance that will be on sale for several more weeks.
If you're having this debate, you'll probably want to go hands on with the Nexus 5 as soon as you possibly can. It's available in a number of retail stores outside of the Google Play Store.
If There is a Nexus 6, Nexus 5 Will Likely Vanish Ahead of Launch
If there is a Nexus 6, and at this point it appears that there will be one, Google will likely kill off the Nexus 5 ahead of its launch. Google has a habit of pulling devices from the Google Play Store well in advance, the Nexus 4 was taken down from the Google Play Store in September ahead of the Nexus 5 launch, and there's a good chance that we'll see Google halt Nexus 5 production ahead of the Nexus 6.
Of course, there's always a chance that Google keeps it around as a budget option, though Google historically has only had one Nexus smartphone on sale through Google Play. If a Nexus 6 is on the way, expect the Nexus 5 to get killed off. All the more reason to go take a look at it in the weeks ahead of the fall to get an idea about whether or not you want to make it your next phone.
It Won't Completely Disappear Though
The Nexus 6 could potentially replace the Nexus 5 on the Google Play Store but even if that happens, the Nexus 5 won't vanish. While we could see it give up its spot on the Google Play Store, retailers like eBay and Amazon will likely keep it alive after it reaches the end of its life.
Don't believe it? Have a peek at eBay. It's still selling the Nexus 4, Google's 2012 Nexus smartphone, in a number of different ways including new, refurbished, and used. And yes, it's on sale with some pretty incredible price tags.
The Nexus 5 was built to last and it's not even a year old. With the arrival of a Nexus 6, we could potentially see the Nexus 5 price drop, something that would stand to make it even more attractive to those that don't want to break the bank.
Nexus 6 Release Looking Good
The Nexus 6 is a rumored smartphone and with Google's plans shifting left and right, no one can guarantee that a new Nexus will touch down later on this year. That said, things are looking good.
The Information and Android Police, both solid sources, agree that Google is working on a device called "shamu." As we've pointed out many times in the past, Google likes to name its Nexus products after creatures that live in the sea. For instance, the Nexus 5 is called hammerhead and the Nexus 4  is mako after the mako shark.
Shamu, for those unfamiliar, is the name of a famous killer whale that died back in the 1970′s. In other words, this is a new device that's named after an aquatic create and thus, there is a very good chance that it's a Nexus smartphone.
Plans could certainly change between now and the end of the year but at this point, it looks like the Nexus 5 could get replaced.
Long Wait for Nexus 6
Nexus 5 users looking to upgrade and those looking to physically compare the two are likely in for a bit of a wait. Nexus 6 rumors suggest that it will be coming out in November, if it even arrives at all.
As we've noted, the rumored release date fits in perfectly with what we've seen from past Nexus smartphone launches and what we've heard about the Android L release. Android L, Google's next Android update, is rumored to be coming out alongside the Nexus 8 tablet in the fourth quarter. (October, November and December.)
Google's Nexus smartphones typically launch in October and hit shelves in November. In other words, it could be several months before we see this thing hit shelves. And if it's real, expect plenty of Nexus 6 rumors between now and then.
Nexus 6 Probably Won't Be Made by LG
Sources have firmed up around the Nexus 6's manufacturer and it's not LG, the maker of the Nexus 4, Nexus 5 and the company that was once rumored to be making this year's Nexus.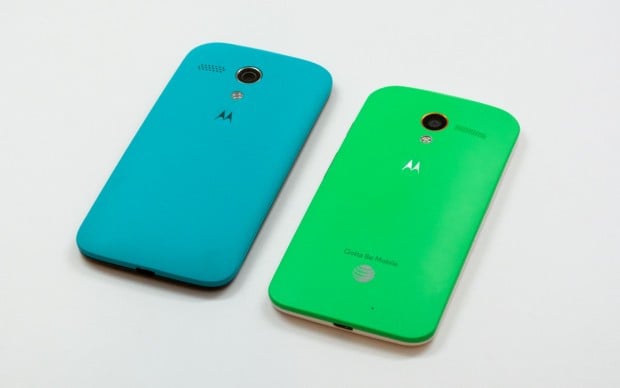 It appears that Google-owned Motorola will finally have its day in the sun. Motorola is one of the few major Android manufacturers that has yet to make a Nexus device. Samsung, LG, and HTC all have. Android enthusiasts and fans of Motorola have been waiting a long time for a Motorola Nexus, a true Motorola Nexus, and this could be the year.
Big Screen Size Difference Rumored
The Motorola Nexus 6 could be a massive smartphone, perhaps as large as 5.9-inches. That's something that lends some credibility to the Nexus 6 name. It's not clear what kind of resolution we might see but given that the trend is QHD, we will almost certainly see it deliver a high-end, high-resolution display that is perfect for gaming and watch movies.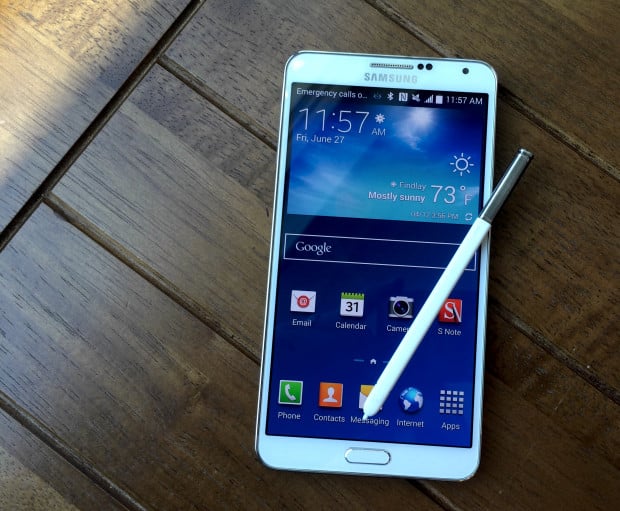 This is much larger than the Nexus 5's 5-inch FHD display, a display that is also fantastic for gaming, watching content and reading books. It's also the ideal size for those that love to use their smartphone with one hand.
A leap up to 5.9-inches could push the Nexus series into the territory of the Samsung Galaxy Mega and Galaxy Note, both of which are difficult to use with one hand. Something that those with small hands should keep in mind as we press on towards the fall.
Nexus 6 Design
Nexus 6 design details have yet to emerge but we can make a few predictions based on Google's history. First, know that there is a good chance that the Nexus 6 design will differ from the Nexus 5's. Google does not keep Nexus designs around for more than a year so there's a good chance we'll see something other than black matte plastic.
You also should not expect a removable back or a microSD card slot. While those features are hallmarks of some smartphone companies, Samsung in particular, Google doesn't offer them on the Nexus line.
Tons of Other Improvements Likely
Thus far, we've only heard about a single specification beyond the display. Nexus 6 rumors point to a fingerprint sensor that will bring added security and convenience to its users. After the arrival of Touch ID on the iPhone 5s, fingerprint sensors have become a growing trend on high-end Android smartphones.
Motorola was one of the first smartphone manufacturers to incorporate a fingerprint sensor into a smartphone, the Motorola Atrix 4G from 2011 has one on board, so this is a feature that's certainly within the realm of possibility.
Devices like the Samsung Galaxy S5 and iPhone 5s come with fingerprint sensor technology embedded in their home buttons but it's not clear how the Nexus 6 will utilize the tech.
A fingerprint sensor probably won't be the only spec upgrade. Google always swaps out internals year-after-year as technology gets better and better. In other words, we'd expect an improved camera (especially after the complaints about the Nexus 5's) and a brand new processor that could perhaps be the 64-bit architecture that many Android enthusiasts are after.
Know that the Nexus 6 will almost certainly be more powerful than the Nexus 5, if it's a real smartphone.
Similar Software
Finally, know that these two devices will likely share software features. Android L is heading to the Nexus 5 and there is a good chance that it will be the software that powers the Nexus 6. The Nexus 6 could come with some different features, maybe a feature or two paired with the fingerprint sensor, but we expect the Nexus 5 to get most of what Android L has to offer.
Keep in mind, Google adheres to an 18 month rule when it comes to software upgrades. What this means is that devices typically don't get updates once they cross the 18 month mark. The Nexus 5 is in good shape, it won't hit the 12 month mark until November, but it's simply not going to have the longevity that the Nexus 6 should have when and if it arrives later this year.

As an Amazon Associate I earn from qualifying purchases.