Nexus 5X & Nexus 6P Leaked Details Frustrate Buyers
Tomorrow Google is set to formally announce two brand new Nexus smartphones and the latest version of Android 6.0 Marshmallow. The event is scheduled for 9AM PT, but just hours ahead of the event some newly leaked details are frustrating potential Nexus 5X and Nexus 6P buyers.
For months on end details about two new Nexus smartphones have slowly been revealed. There will be a new 5.2-inch LG Nexus 5X, and a Huawei-made Nexus 6P with a big 5.7-inch display and an all aluminum design. And while all the leaks suggested some impressive top-tier specs for a wallet friendly price, new details today are suggesting Google left out a few important features to keep the price down.
Read: Nexus 6P Release: 5 Last Minute Details
Today multiple leaks of actual reviewers guides for the Nexus 6P surfaced on Reddit, and promotional material that will likely be on the Google Store for the Nexus 5X also confirmed all the details. And while both phones have tons to offer, there are three key features missing from both. Read on for more details.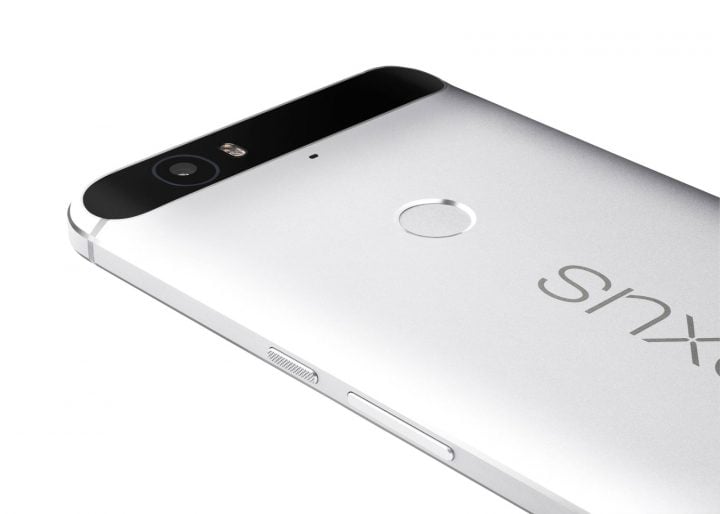 At this point it's pretty clear what these new Nexus smartphones have to offer. We've seen and heard all the details in leaks for more than a few weeks. Both phones will have impressive features across the board, including dual front-facing speakers, fingerprint scanners, better cameras, big batteries inside, and a few other neat things.
The Nexus 5X will have a 6-core processor with 2GB of RAM, but only 16 or 32GB of storage, starting at $379. Then the powerful 8-core Huawei Nexus 6P will have a beautiful 5.7-inch Quad-HD display, aluminum design, and a massive 3,450 mAh battery. Both phones have much improved 12.3 megapixel cameras, and a few other fancy features, but are missing some key things buyers are interested in.
Each phone sounds pretty good for the price, and more details on each can be found here, and here. However, today we also learned three other specs are missing, that have many buyers frustrated.
No Optical Image Stabilization
While none of this can be 100% confirmed, as the event isn't until tomorrow, all the leaked information and product guides today suggest that one key feature is missing.
Both the Nexus 5X and Nexus 6P will have new 12.3 megapixel rear facing cameras, even though a few leaks suggested the Nexus 6P would have a bigger 20.7 megapixel camera. However, the bad news is there will be no optical image stabilization. This isn't mentioned anywhere,  but is a technology used in the Nexus 5, Nexus 6, Galaxy S6, LG G4, and almost every flagship phone released over the past few years. A feature which won't be present in the new Nexus phones.
That said, Google does state that these new 12 megapixel cameras inside each Nexus have big sensors to let in more light, fast shutters, and will be the best cameras in any Nexus to date. Photography enthusiasts aren't too pleased about the missing OIS.
https://twitter.com/AlexForTomorrow/status/648590612963401728
Readers all over AndroidPolice, the source of most of these leaks, are rather upset with the news that all these features are missing. Sifting through Twitter and Google+ has lots of upset potential buyers as well.
https://twitter.com/noahkravitz/status/648549826351665153
No Wireless Charging
The Nexus 5 from 2013, Nexus 6, and even the Nexus 7 tablet all feature wireless charging, something that's also in all of Samsung's latest smartphones. Even the LG G3 from last year had wireless charging.
All the promotional material this afternoon suggests that neither the Nexus 5X or the Nexus 6P will have wireless charging. This is another feature that many expected, even for the aluminum Nexus 6P thanks to new technology, but is oddly missing. At the same time, Google had to make a few cutbacks to keep the price down while delivering things like a fingerprint scanner and front-facing speakers at the same time.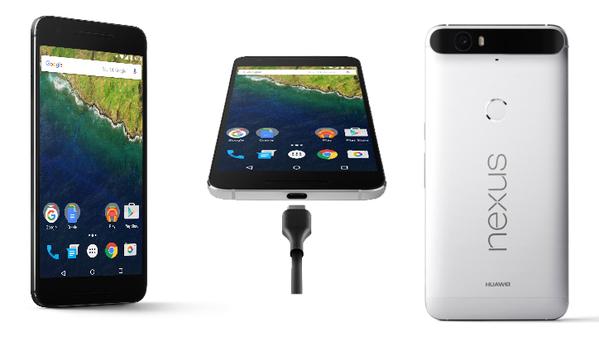 These will be the first Nexus smartphones in two years that won't have wireless charging. On the flipside, they feature Qualcomm Quick Charge 2.0 technology, and USB Type-C ports for faster and reversible charging cords. Quick Charge lets them charge up to 60% faster than older devices from just a few years ago. Allowing them to go from 0-50% in less than 30 minutes.
No Micro-SD Slots
Last but not least is support for micro-SD cards. Now this one is a given, as Google has never had a micro-SD slot for user expandable storage in any Nexus smartphone, except for the original Nexus One. At the same time, an FCC filing for the Nexus 6P suggested a micro-SD card slot would be on board.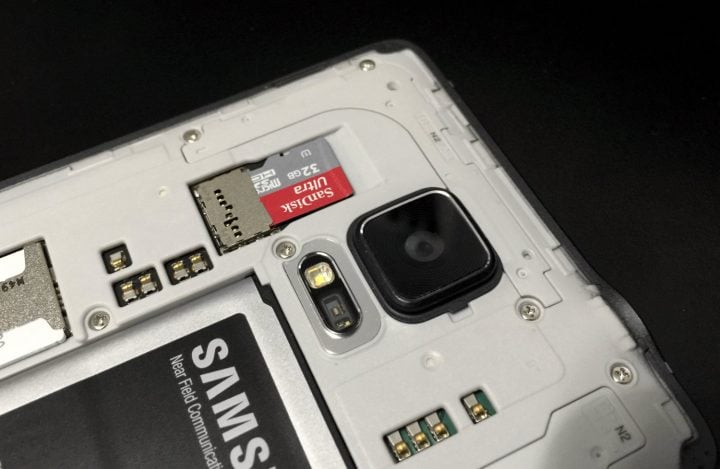 This year Google made huge changes to how Android 6.0 Marshmallow interacts with micro-SD cards, making many enthusiasts and developers think that micro-SD slots would finally make it into this round of Nexus devices. However, that isn't the case, and multiple leaks have confirmed there will be no expandable storage on the Nexus 5x or Nexus 6P.
The Nexus 5X reportedly only comes with 16 or 32GB of storage, but starts at $379, which is pretty great considering what is being offered, but some may go for the Moto X Pure Edition instead. Then, the Nexus 6P comes with 32, 64, and 128GB option starting at $499. These are still two excellent smartphones for a great price, stock Android, and lots of neat features, but many potential buyers aren't too happy about the news mentioned above. Are you still getting a Nexus 5 or Nexus 6P, or going for the Moto X Pure or Galaxy Note 5 instead? Let us know in the comments below.