Nexus 5X Release Date Arrives
Late last month on September 29th Google announced two brand new smartphones. The Nexus 5X, and the bigger premium Nexus 6P. Both phones went up for pre-order on the same day, but any actual release date was never mentioned. However, today we have good news as the Nexus 5X is officially being "released" starting today.
Google's new phones went up for pre-order the same day they were announced, but there was nothing more than estimates as to when each new smartphone would ship. Google did state the Nexus 5X would leave the warehouse within 3-4 weeks, and today they've confirmed that promise was accurate.
Read: Nexus 5X Unboxing & First Impressions
Above is a quick hands-on and unboxing of the new Nexus 5X, and we've also been able to get some initial first impressions of the Nexus 6P as well. For those still debating whether or not to buy one, that's a good place to start. That said, read on past the break for all the details regarding the Nexus 5X release date.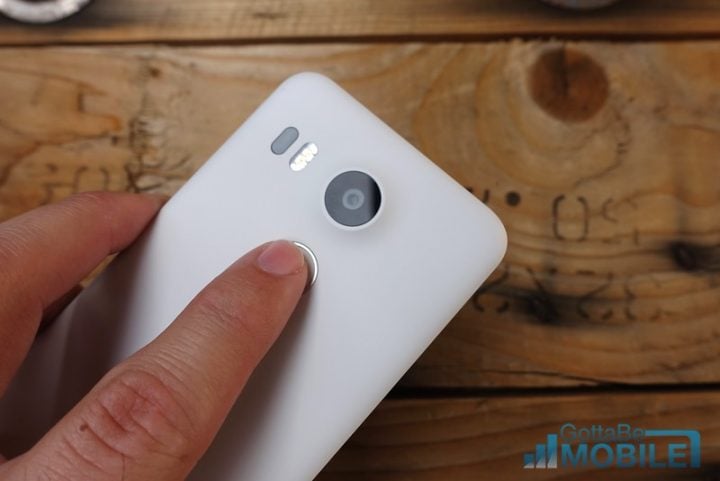 Google promised the new Nexus 5X would start shipping within 3-4 weeks from the pre-order date, but sadly the Nexus 6P isn't arriving quite as fast. Most owners who ordered the bigger model have dates suggesting the end of October, and my own Nexus 6P won't ship until November 6-9th according to the official Google Store. I pre-ordered the day it was announced, within hours, so it's odd to see such a difference in release dates.
That said, if you pre-ordered the Nexus 5X, we have good news. Google's new $379 flagship Android smartphone manufactured by LG is shipping today to buyers, and will continue to ship all week long. This was confirmed on Twitter by the official Google Nexus Twitter account, as well as Google's own Project Fi service.
#Nexus5X starts shipping in the US, CA, UK, IRE, KR & JP today https://t.co/xSHWD3U7W2 pic.twitter.com/cEhf7dafgg

— Nexus (@googlenexus) October 19, 2015
As you can see above, starting today the Nexus 5X pre-orders are shipping in the US, Canada, UK, Ireland, Korea, and Japan, with more coming in the near future. This is the only information we have, but we'd recommend buyers who pre-ordered check their emails, or head to the Google Store "My Orders" section to see if it's shipped, and if they've been charged.
The Nexus 5X and Nexus 6P was just a pre-order, and users won't be charged until the device actually ships. So if you're seeing the funds removed from your bank, chances are the phone is on the way.
On a related note, to celebrate the launch of the all-new wallet friendly Nexus 5x, Google's Project Fi is giving out invites to anyone wanting to give it a try. As a reminder, Project Fi is a cellular provider similar to Verizon, T-Mobile, or AT&T, only it's made by Google.
Read: 5 Things to Know About Project Fi
Project Fi uses T-Mobile, Sprint, and WiFi throughout cities in the United States to do everything. From browsing the web, downloading games or apps, texting, and even making calls. Texts can be sent over WiFi or cellular data, and WiFi calling is also on board. It's a new hybrid service that's extremely cheap, costing just $20 for unlimited calls and texts, and $10 per 1GB used. So 3GB will be $50 a month.
The #Nexus5X ships today–so Project Fi is giving out instant invites for 24hrs to celebrate https://t.co/t3N7V4FaOC pic.twitter.com/qmpUVHttlS

— Project Fi (@projectfi) October 19, 2015
With Project Fi, users even get a refund for data they don't use. Mentioned above was pricing, and a 3GB plan would be $50 a month. If you only use 1.5GB of Data, you'll be refunded $15, half of what it cost to add the 3GB data plan to your account. Users can add more as they need it, and be refunded if it isn't all used. It's the first of its kind, and set to really shake up the mobile industry.
We've just started using Project Fi on the Nexus 6P, so will need more time with it before offering up any advise as to how well it works, but so far in Las Vegas I've had excellent service everywhere I've gone. Piggy-packing off of T-Mobile or Sprint, not to mention WiFi when needed, means users will have the best available connection any any given moment.
As of right now, October 19th, the Nexus 5X is shipping today to those who pre-ordered. Just as promised by Google with their initial 3-4 week delivery promise. Both the Nexus 5X and Nexus 6P work on all major carriers. Verizon, AT&T, T-Mobile, Sprint and smaller carriers, as well as Project Fi. They're fully unlocked to work anywhere, just add an activated SIM card and users are all set.
Buy the Nexus 5X and get it soon, grab an invite for Project Fi if you're sick of paying Verizon too much each month for data you don't use, and we'll keep an eye out for more details regarding when the Nexus 6P will start shipping. It still looks like late October and early November for most, but we'll share any information as it becomes available.